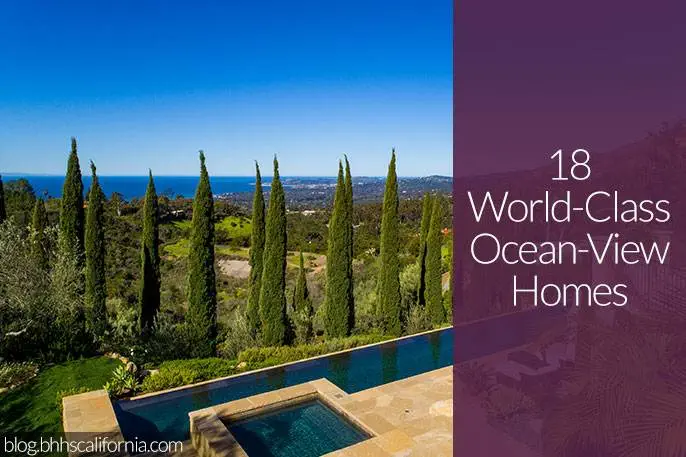 In celebration of World Oceans Day, we found 18 oceanfront properties for sale, all of which boast spectacular views of the Pacific.
But, before you take a look at these gorgeous properties and ocean views, review these 11 ways that you can be more eco-friendly every day.
Reducing waste and avoiding one-use plastics is a great way to keep our oceans big, beautiful, and blue!
Presented by Kerry Mormann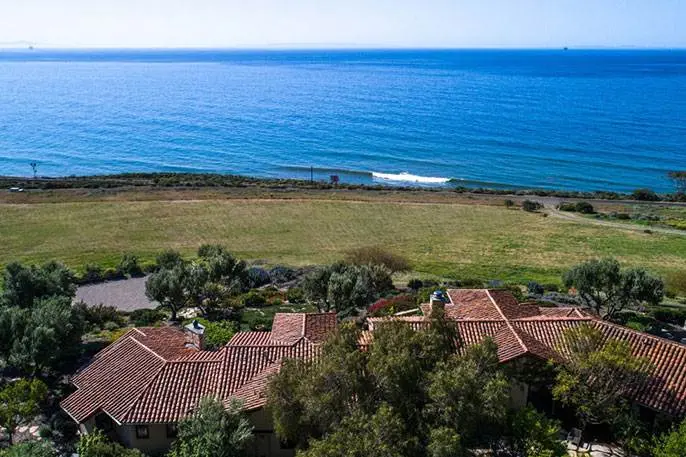 The ocean awaits right outside your door! This home is one of only 28 front-row properties within the exclusive Hollister Ranch. Enjoy excellent surfing, fishing, and beachcombing with dramatic views of dolphins, whales, and sunsets.
---
Presented by Csilla Crouch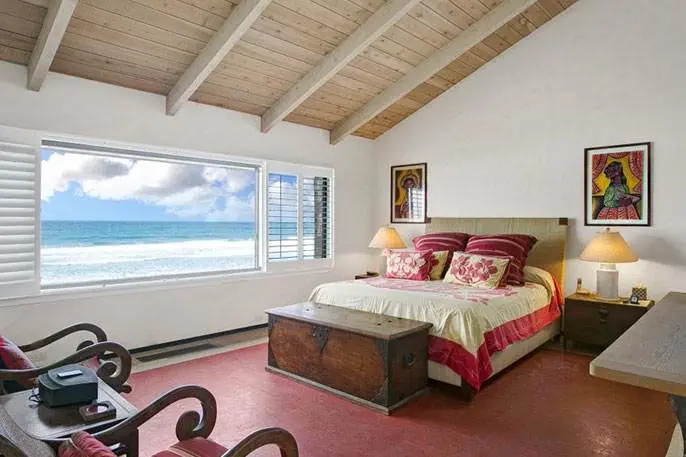 Located right on Del Mar's sandy beach, this home is your perfect summer getaway. Begin your days with the sound of crashing waves and end them sitting by a fire and a fresh, salty breeze.
---
Presented by Nancy Kogevinas & Robert Kemp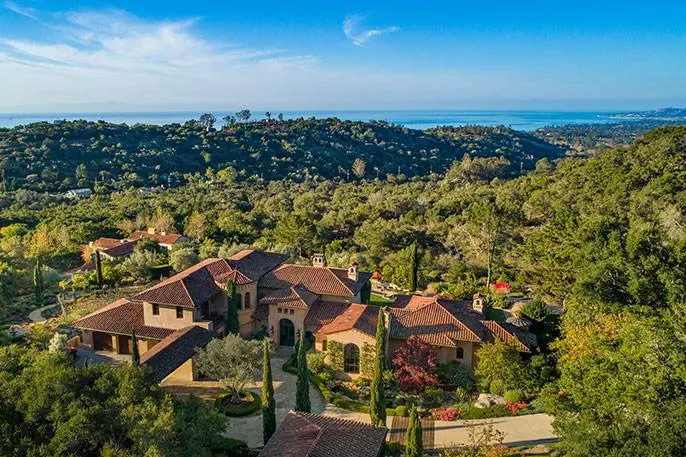 Villa Raphael is a truly remarkable estate, boasting big blue ocean views, a petite Chardonnay vineyard, magnificent oak, olive, and fruit trees, and more.
---
Presented by Todd Bloom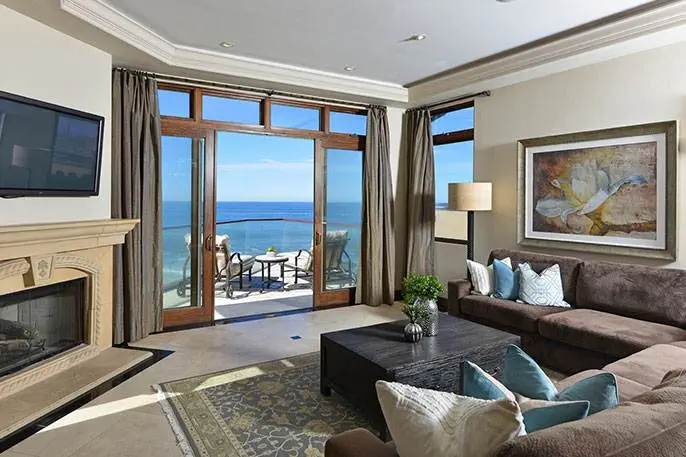 Do you want ocean and whitewater views from your couch? Who wouldn't! This home was designed for peaceful, luxurious relaxation.
---
Presented by MK Properties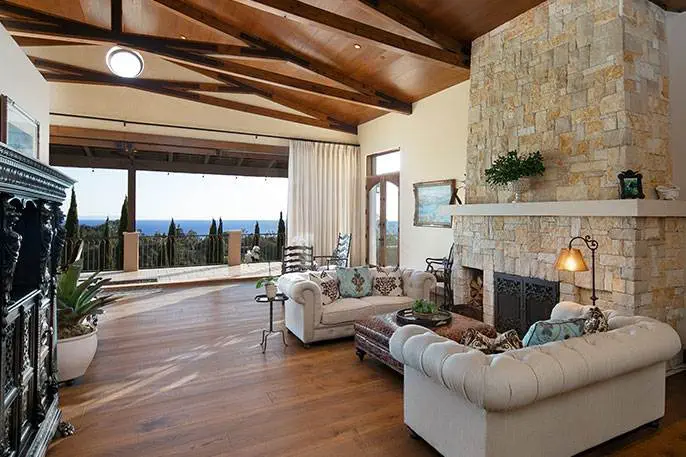 The deep-blue ocean can be seen from lots of rooms in this grand estate, from the kitchen to the living room to the master bedroom.
---
Presented by MK Properties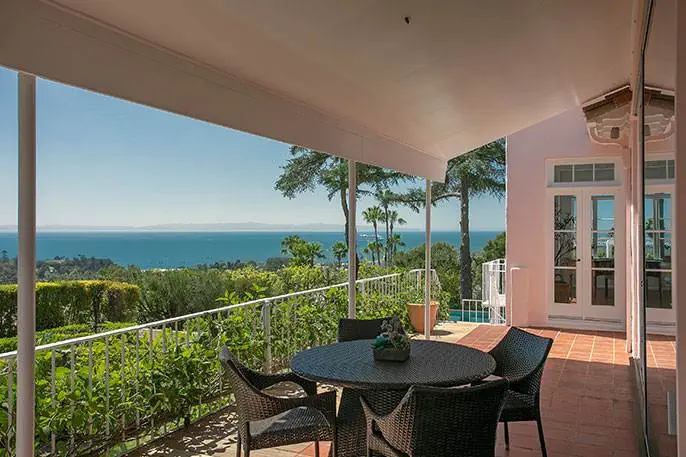 This 1920s Spanish Revival masterpiece sits on approximately 1.83 acres and offers stunning views of the ocean. This estate is on the market for the first time in 45 years.
---
Presented by MK Properties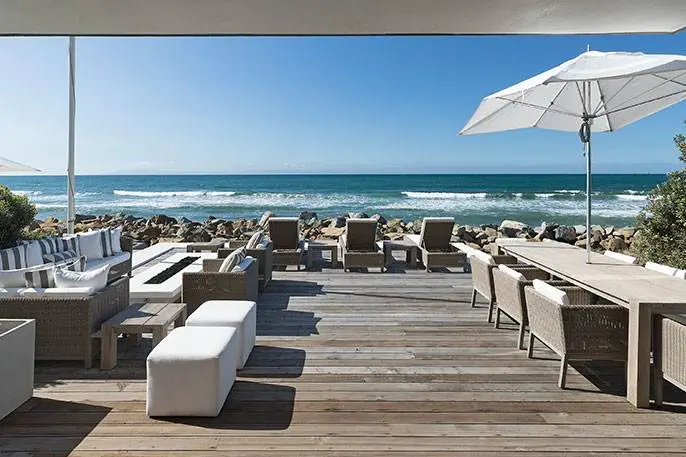 This home is the perfect location for hosting summer get-togethers, celebrations, and banquet-style dinners. However, if you're not in the mood for hosting large groups, it's also a great place to kick your feet up and relax while listening to the crashing waves and working on your tan.
---
Presented by Kate Hamidi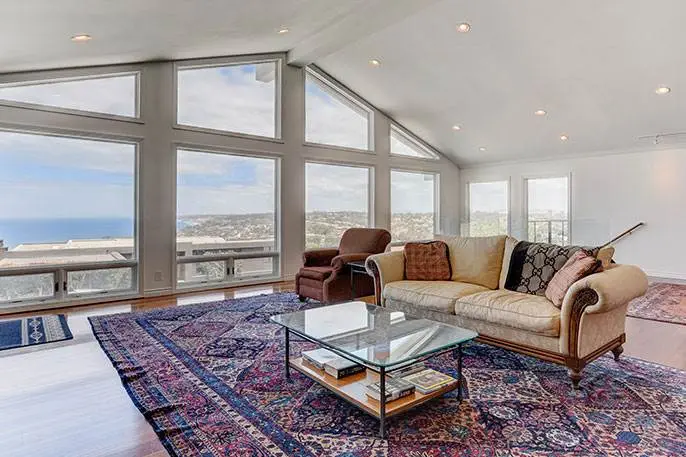 When the ocean is right outside, you want to optimize every ocean view possible. This home's large wall of windows brings in bright light and beautiful blue views.
---
Presented by The Easter Team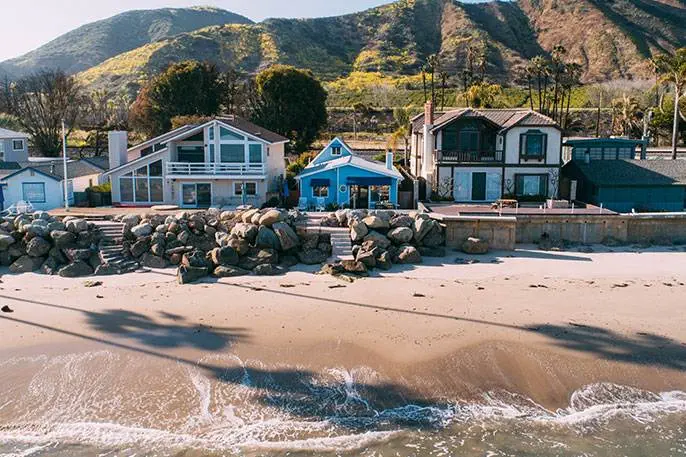 This charming beach bungalow gets to watch the sunset and feel the cool California sea breeze every night. Sounds just about perfect, doesn't it?
---
Presented by Betty-Jo Tilley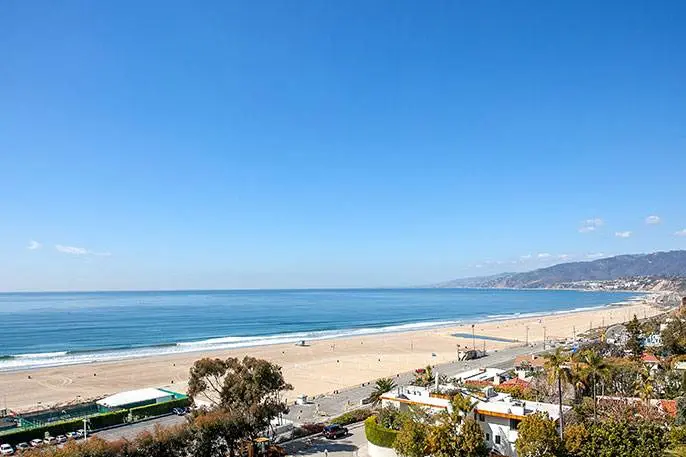 If you think this view is beautiful, just wait until you see the condo that comes with it. Large, light-filled rooms and unobstructed ocean views make for a cheerful home that you're sure to love.
---
Presented by Debbie Tremble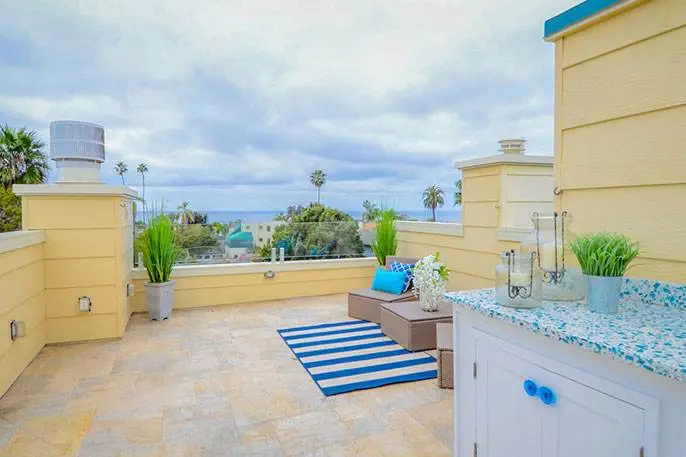 This rooftop deck is the perfect spot to soak in sunshine and ocean views. Invite your friends over for a barbecue or sit back with a book and relax. It's up to you.
---
Presented by Michelle Dykstra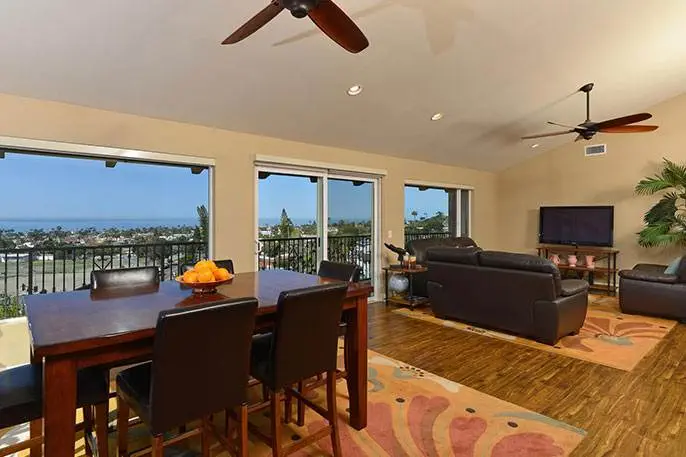 Wake up to panoramic views of the Pacific Ocean, downtown San Diego, and the bay. In the evening, colorful sunsets will fill your home with warmth.
---
Presented by Nancy Kogevinas & Robert Kemp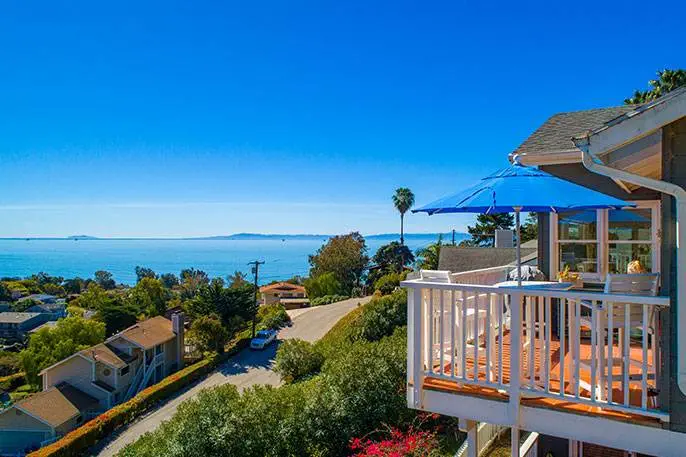 Set in the Summerland foothills at the end of a quiet cul-de-sac, this Nantucket-style home is ideal for summer days and summer nights. Imagine waking up, making breakfast, and enjoying it on this ocean-view patio every morning.
---
Presented by Angela B. Moloney
In this living room, no TV is needed when you have views of the deep blue Pacific. Of course, we won't judge you if you decide to add a flats-creen for after-sunset entertainment.
---
Presented by Csilla Crouch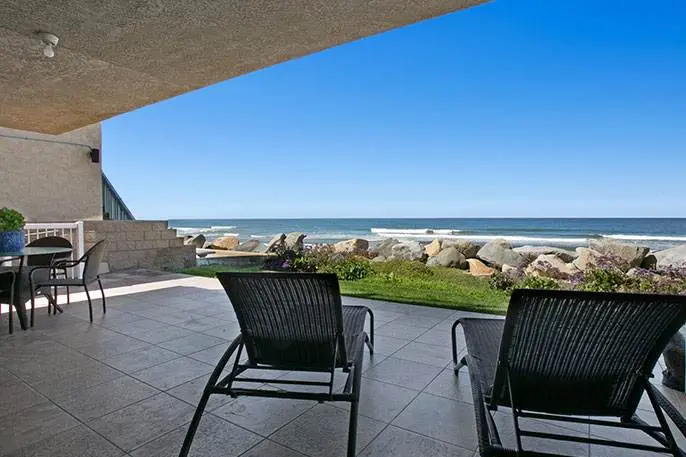 Live steps away from sandy beaches and enjoy views of the Coronado Islands, IB Pier, and downtown San Diego from your very own beachfront patio.
---
Presented by Dolly Niemann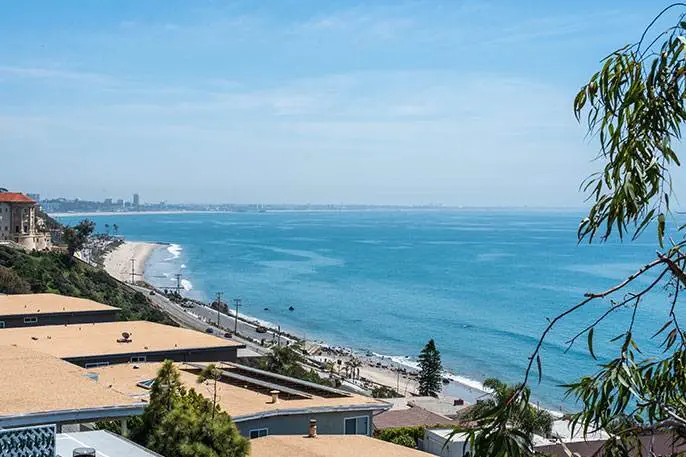 Is living in Malibu a dream of yours? What about living in Malibu with an ocean view? If that sounds like the life, then this condo was made for you, with its breathtaking views of the Queen's Necklace, Palos Verdes, Catalina, and of course, the ocean.
---
Presented by Mickey McBratney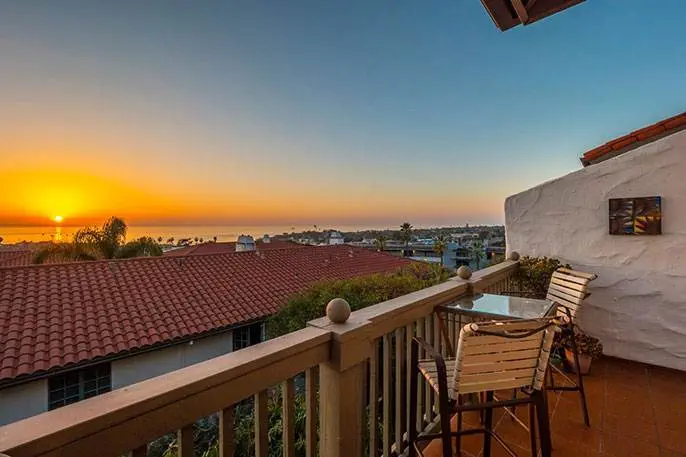 This home is in a premier, top of the hill location and has panoramic views of the ocean from the kitchen, dining room, living room, and this patio deck. We think we've found your perfect ocean-view home.
---
Presented by Lisa Golden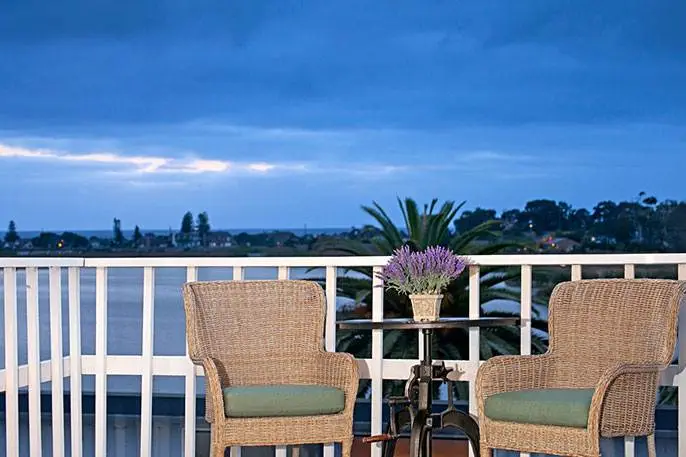 Light and bright vaulted ceilings and an entire wall of windows open up and lead to this ocean-view balcony. What better place is there to begin and end your day?
Still searching to find your perfect ocean-view home? Search all Southern California homes here. 
Like what you see here? Sign up for more! Our free e-newsletter informs you of listings in your community, insider real estate tips, the latest in home trends, and more.