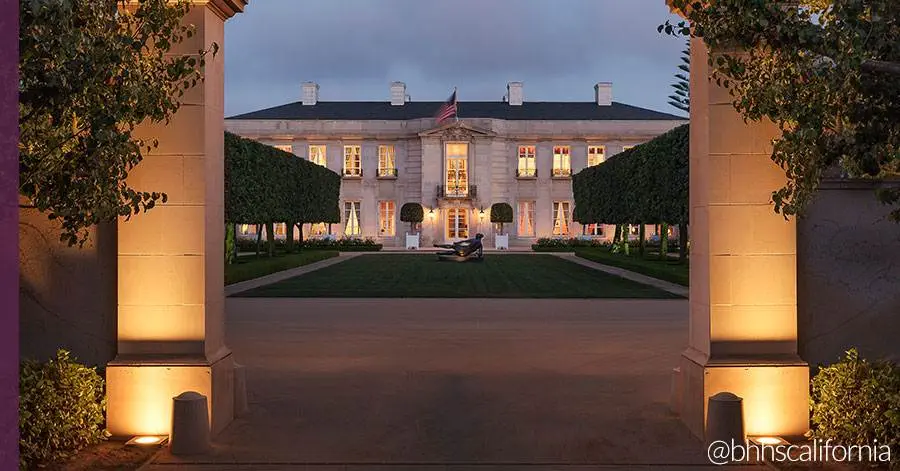 The French chateau at 875 Nimes Road in the heart of Bel Air currently holds the distinction of being the highest-priced residential listing in the U.S. at $245 million.
Classic TV fans might recognize the sprawling, 25,000-square-foot main house from the '60s sitcom "The Beverly Hillbillies." But that is far from its only claim to fame as one of Los Angeles' great estates.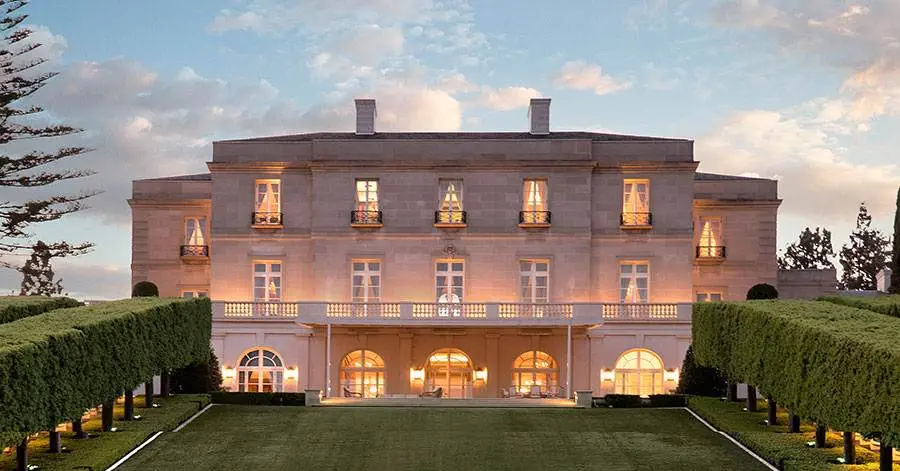 Originally built in the '30s
The history of what is known as Chartwell Bel Air began in 1930, when well-known civil engineer Lynn Atkinson acquired seven acres near the top of Bel Air Road, where he planned to build the most beautiful home in the country.
Indulging his passion for the Louis XV period, Atkinson commissioned renowned architect Sumner Spaulding (who designed the Catalina Casino in Avalon on Catalina Island, among other iconic structures,) to create a stately 18th-century-style residence, which was completed in 1935.
Sited on 10.3 acres, the main home's elegant exterior is comprised of symmetrical cut limestone in the French neoclassical style. The interiors were fully renovated in the late '80s by Henri Samuel, one of the most important designers of the 20th century.

Guest and pool houses
Offering panoramic views from downtown to the Pacific Ocean, Chartwell is a rare combination of extensive grounds and stunning vistas. Amenities include 11 bedrooms, 18 bathrooms, a Wallace Neff-designed five-bedroom guesthouse, 75-foot pool with spacious pool house, tennis court, car gallery for 40 vehicles, 12,000-bottle wine cellar, and precisely manicured gardens worthy of a chateau in France.
Billionaire businessman and philanthropist Jerry Perenchio became the estate's third owner in 1986, purchasing three contiguous properties soon after to form the current 10.3 acres. He enlisted legendary French designer Henri Samuel–known for his work on homes owned by the Vanderbilt, Rothschild, and Valentino families–and celebrated French architect Pierre Barb to renovate the estate as an authentic replica of an 18th-century chateau.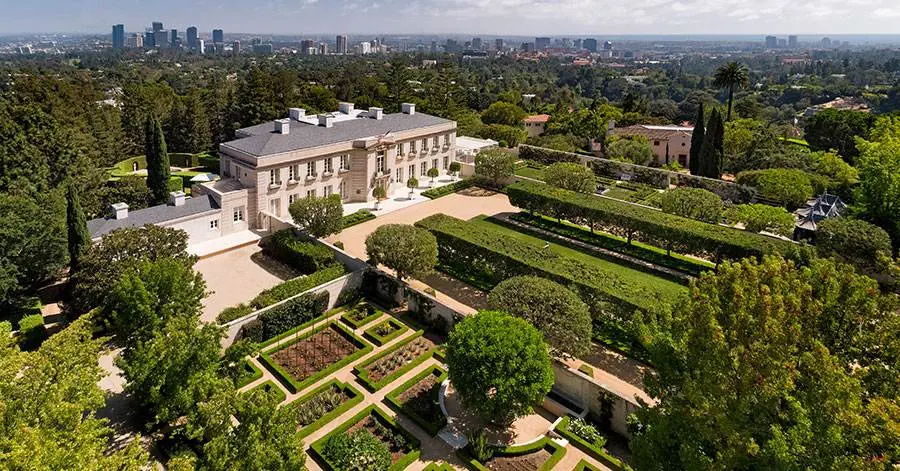 An architectural jewel
Discreet and world-class, an estate of this caliber has not been offered in decades. The sale of this iconic architectural jewel and its surrounding acreage presents a rare opportunity for privacy and stately living within the dynamic environs of Los Angeles.
Shown only to prequalified buyers, the property is listed by Drew and Susan Gitlin of our Brentwood office, along with agents from several other brokerages.
Like what you see here? Sign up for more! Our free e-newsletter informs you of listings in your community, insider real estate tips, the latest in home trends, and more.