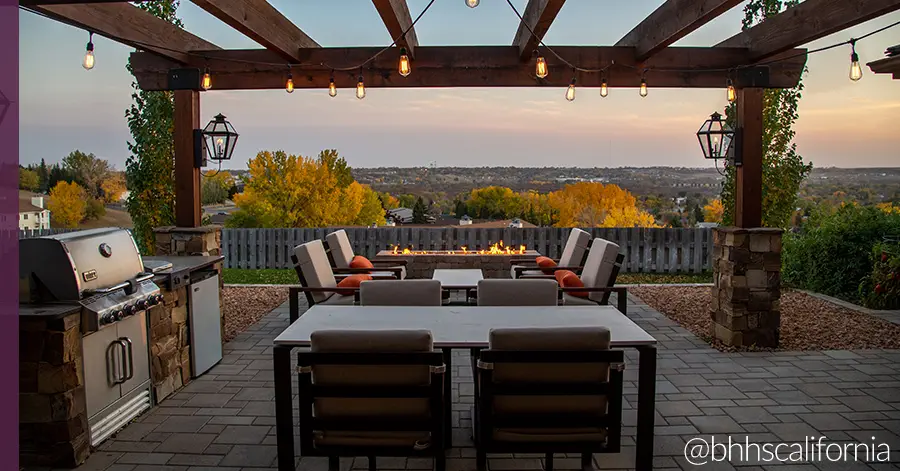 After the past two years, so much emphasis has been put on the home. Being required to social distance and stay home meant a lot of homeowners have been making improvements or realizing they need a larger space, including outdoor space, to fit their needs.
Especially in our current competitive buyers' market, improvements are being made to existing homes in order to satisfy needs that come with working and entertaining from home. Many of those improvements include the backyard and outdoor spaces.
We think of the backyard as your very own private sanctuary that should be equipped according to your wants and needs. Your outdoor space should be just as inviting as any indoor living space and can add great value to your home when it comes time to sell if done correctly.
Here are five features we suggest adding to create the ultimate summer home in Southern California.
Plunge pool
Plunge pools, though rare in Southern California, are made with relaxing and lounging in mind. Just big enough to seat and submerge a few people, you can think of them as a spa that is refreshing and cool. Plunge pools, or swim spas, are a must-have for hotter months and they are small enough to fit in most backyards, making them a great option for homeowners who have a tight space or don't want to commit to the maintenance and cost associated with a full-size pool.
Fire features
From fire pits to torches, any fire feature you add to your backyard can be great for resale value. They are a special treat not only in the fall and winter months, but also on cooler summer nights when conversation is flowing and you're not quite ready to head inside. Whether you want to have a built-in fire pit or a sleek gas-powered fire table, dancing flames will always bring people together and add both value and character to your backyard or patio.
Pergolas
Pergolas are amazing for spaces where you need shade, but don't want to be completely covered. The slatted frame protects, while still letting the sun shine through. They are an easy way to add character to your yard and highlight an area you want to stand out, like the seating area or garden. For versatile protection, add curtains that can open and close depending on the sun's position. We also love using them to support climbing vines.
Create a garden
Even if you're not up to the care that a traditional garden requires, watering, pruning, fertilizing, and more, you can still create a small space with low-maintenance plants that still feels like a garden. Your "garden studio" is the perfect place to relax or even get some work done while you soak in the sunshine surrounded by lush green plants.
Outdoor kitchens
Take the party outside with an outdoor kitchen! When your outdoor space is equipped with amenities like a sink, grill, and fridge, you can seamlessly entertain all summer long. Homes with an outdoor kitchen are nearly guaranteed to make your home the spot to be this summer.
Searching for the ultimate summer home that checks all your boxes?
Connect with a Berkshire Hathaway HomeServices California Properties agent today.
Sources: Elle Decor, House Beautiful, Kiplinger
Like what you see here? Sign up for more! Our free e-newsletter informs you of listings in your community, insider real estate tips, the latest in home trends, and more.