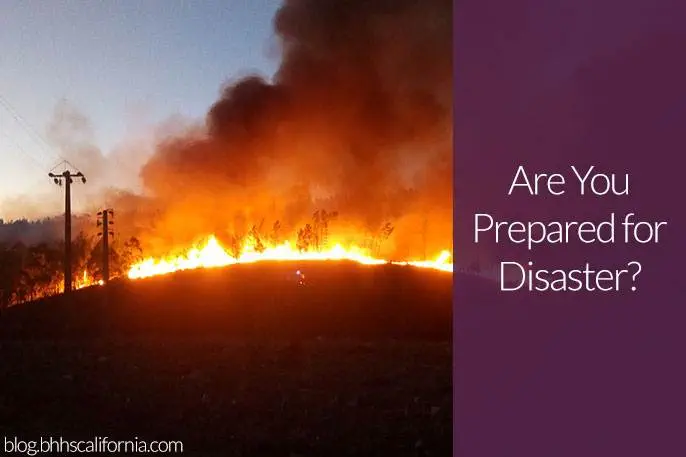 When disaster strikes, what will your first step be? Use our disaster preparedness checklist to find out.
We like to think that disaster could never affect our home, family, and community, but we can all agree that it's better to be prepared than caught off guard.
We prepared an emergency checklist that is easy to complete and can make a huge difference if you or your loved ones are faced with a challenge.
This emergency preparedness list checks off all the boxes when it comes to earthquakes, fires, floods, storms, and other natural phenomena.
Be Prepared
Plan an evacuation route. Whether you have minutes, hours, or days to prepare, it's a good idea to know all of your escape route options. Remember that roads will be crowded and full of individuals and families who are just as frightened and stressed as you are.
Make a family emergency communication plan. Who is in charge of whom? Who will grab emergency documents, young children, food and supplies, and family pets? Talk about these details so that everyone is on the same page.
Identify emergency contacts. Make sure everyone has contact information for out-of-town relatives and friends, plus talk to those friends and relatives so they know that, should disaster strike, you are there for each other in times of need.
Pack and keep an emergency kit. This should be easily accessible in your home and/or car. Make sure it has the essentials such as first aid, food that won't spoil, water, and blankets.
Download the FEMA Mobile App. You will receive local alerts, weather advisories, shelter locations, safety reminders, and more.
Take a first-aid class. Know the basics so that you can help your family and community members if first responders can't get to you right away.
Practice. Children practice drills at school, so why not have your entire family practice at home? Walk through evacuation routes, make sure everyone knows where emergency supplies are located, and quiz each other on meetup points.
Check batteries. About once a year, check the batteries in your flashlights, radios, and cellphones. Always have extra batteries on hand.
Document and insure your property. Knowing what belongings you have and what they're worth is important. Your home and personal belongings may be destroyed or stolen if you need to evacuate, and having documentation is important.
After an Emergency
Listen to local news and law enforcement. Monitor the situation on the news and on social media. If you were required to evacuate, do not attempt to return home until you know that it is safe. If conditions outside are deemed unsafe, remain indoors until notified.
Check with your neighbors. Let them know you are safe and, if needed, offer assistance.
Click below to download our preparedness checklist.

More tips can be found at ready.gov.
Like what you see here? Sign up for more! Our free e-newsletter informs you of listings in your community, insider real estate tips, the latest in home trends, and more.