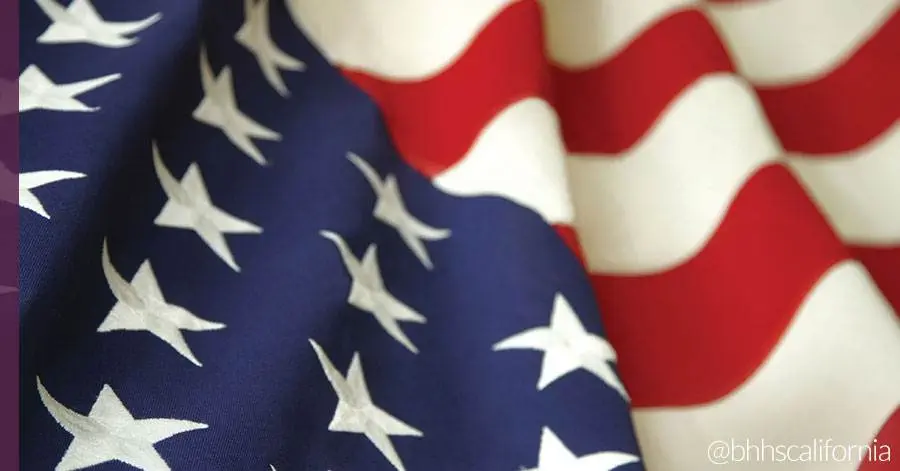 It's no surprise that military veterans are highly regarded as focused, disciplined employees when they return to civilian life. That's no exception in the world of real estate.
Alex Deguzman, a REALTOR®-Sales Associate in our Newport Beach office, has called upon the leadership skills he developed during his Air Force service to become a respected Luxury Specialist in just a few short years. At age 25, he's now a valued member of the Ronnie & Cyrena team. He earned his California real estate license in 2016, worked part-time as an agent while still in the military, and went full time earlier this year. 
We talked to Alex recently to find out what drove him to become an agent, and why veterans like him are a great fit for residential real estate.
What are some of the traits veterans bring to the real estate business?
Discipline, a strong work ethic, being coachable, leadership, resourcefulness, the ability to deal with high-stress situations–and that would be across all branches of the military.
Why are former military personnel great candidates to be real estate professionals?
Because of the work ethic instilled into us by the military. You work a substantial amount of hours compared to the private sector. You are used to flexible, irregular hours, so when you go into real estate, it's a smooth transition.
In the military you get tested on a daily basis with your stress level, whether it's a domestic mission or a deployment to Afghanistan. You deal with high stress all the time and learn how to operate at a high level in that environment at a very early age. So when you go into real estate, which can be extremely stressful, you're able to handle those situations. You learn how to become a leader, so you know how to lead your client and any transaction in a way that gets the job done, even though it's stressful or you're thrown a lot of curveballs, as veterans have often experienced.
Why did you choose real estate as your post-military career?
I wanted to be in an industry where the sky's the limit and my success is in direct correlation to the amount of work I put in. Being in the military, where we work a huge amount of hours for a limited ceiling, I felt if I applied the same work ethic in real estate, my potential for success is limitless.
Had you thought about real estate as a career at other stages of your life?
I bought my first investment property at age 22 while still in the military. I used real estate as a vehicle to help put my younger sister through college. I fell in love with it then. In addition, I had a colleague who was a law enforcement officer who suggested I get into real estate because he saw I had a great work ethic. He said give it a shot. I did, and the rest is history.
Do you tell your clients about your military background?
Yes, absolutely, all the time. I like to share where I came from, who I am as a person, and they typically love it. Real estate is more than just a transactional relationship. We are creating relationships for life, which I feel my background helps put context to who I am today.
Do you get a lot of referrals to and from veterans?
Yes, I have a lot of friends and colleagues in the military who ask me questions on social media or reach out to me in other methods (phone calls, text, email). Whether they're moving to Oklahoma or California, I always assess their situation, give them guidance, and then recommend them to our amazing Relocation Department.
Regardless where my military brothers and sisters may be in the nation, it is amazing being able to be of assistance no matter the distance. In fact, I was able to do that with three military families (active duty or separated) over the past few months. Currently, I am assisting an additional three families with relocations to various parts of the nation.
What attracted you to Berkshire Hathaway HomeServices California Properties?
As soon as I got my license, I was excited and ready to hit the ground running. But then I got deployed to Afghanistan. So I put real estate on hold. When I was in Afghanistan, I was really thinking about which brokerage I wanted to work with back in Orange County, where I grew up.
Despite the various brokerages to choose from, Berkshire Hathaway HomeServices California Properties always had a ring to it because of the great branding. Every time I saw the name, I thought to myself, "class and expertise." It was the brand I wanted to associate myself with.
During my time in Afghanistan, I began doing extensive research on the company, which I then came across the "The Agent Edge" podcast. Whether I was out in a Humvee or in my living quarters, this podcast became my go-to source for real estate information. I fell in love with the brand. I was fascinated by how all the agents came from different industries and backgrounds, including the military. I thought if these people can make it, I can make it.
From that point on, I reached out to the Newport Beach branch, specifically the Ronnie and Cyrena team. Not only was I able to meet Ronnie and Cyrena, I was also afforded the opportunity to join their team.
Do you actively try to recruit other veterans to pursue a career in real estate and with our company?
No, not actively. I believe that the best agents seek out an interest in the industry as compared to those actively recruited. However, I have a lot of friends who are veterans who reach out to me on a weekly basis with questions about real estate, or which brokerage they should join if they want to get into the business. I always tell them to go with Berkshire Hathaway HomeServices California Properties. In fact, I have a friend who's separating from the military, and I've set up an interview for him next week at the Newport Beach branch.
What's the best thing about working for our company?
The resources are unlike any other brokerage I've ever been to, and I've interviewed with a lot of them. I wholeheartedly believe that Berkshire Hathaway HomeServices California Properties is cutting-edge in all respects. The training, technology, legal team, and everything else are simply exceptional. I am confident that I will be a Berkshire Hathaway HomeServices California Properties agent for life.
Any listings you're proud of?
I sold my first home two weeks after starting full time, and another a month and a half after. I've closed about 10 leases, and just recently closed my highest sale at $1.8 million.
Connect with Alex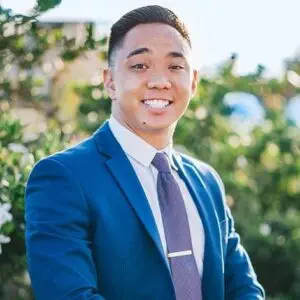 Alex Deguzman | Luxury Specialist
714-655-9910 mobile | 949-793-2037 office
Instagram | @homesbydeguzman
Thank you for your service!
Are you interested in a real estate career? Register for our real estate school or schedule a confidential interview with one of our branch managers.
Like what you see here? Sign up for more! Our free e-newsletter informs you of listings in your community, insider real estate tips, the latest in home trends, and more.