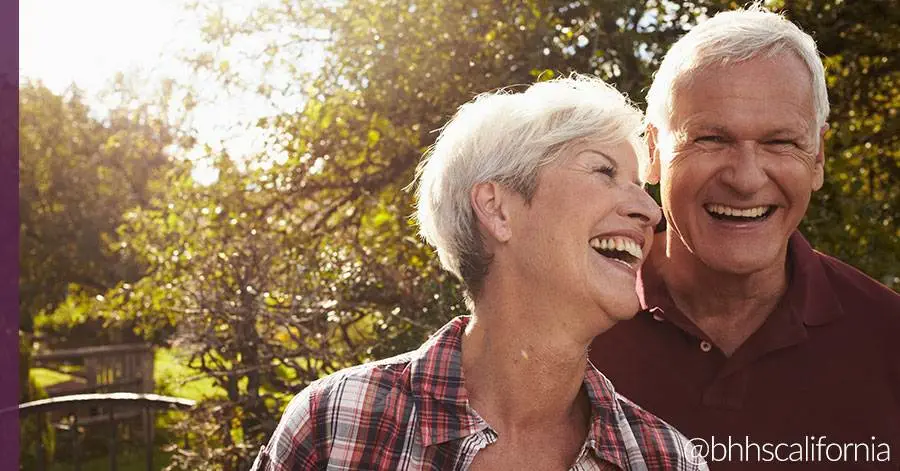 Jewell Buenavista is a real estate agent on a mission. And it isn't just to sell more homes or earn higher commissions. 
For Jewell, who is with our Chula Vista Eastlake Village office, it's all about empowering senior citizens as they enter what can be a stressful time in their life. To do that, she has earned multiple certifications for working with seniors; counseled dozens of seniors about buying, selling, or staying in their home; helped them explore assisted-living communities; launched a resourceful website; and started a lecture series to help older homeowners and their families find solutions to their needs.
With the 2019 lectures kicking off February 21 from 1 to 3 p.m. at the Chula Vista Golf Course, and February 26 from 10 a.m. to 12 p.m. at our corporate headquarters, we talked with Jewell about what inspired her to invest time and effort into serving older homeowners, and how she is offering them educated choices to consider with their families.
What motivated you to become an agent who specializes in working with seniors?
I've always had much love for our elders. I have leadership roles at my church and thoroughly enjoy helping seniors and working on events for them. But professionally, about five or six years ago, I wanted to do something with seniors, something I'm passionate about and has a purpose in it. So my husband, Harmony, and I started a homecare agency business that specialized in Alzheimer's and dementia and operated it for about three years. That really opened my eyes into the seniors industry, how underserved our seniors are, and that there's a lot of work to be done for them.
Eventually, I learned that the homecare agency was not the route for me to take in helping, so about two years ago I went back to my real estate background full time and decided to really focus on seniors as my niche. I earned my designation as a Seniors Real Estate Specialist® (SRES) through the National Association of REALTORS® and I recently became a Certified Senior Housing Professional through the Seniors Real Estate Institute.
Did your decisions have anything to do with your own parents?
It has been my dream to take care of my parents as they aged. They were living in Las Vegas and planning to retire there, but I felt like I would be too far from them. When Harmony and I were looking for our own home, we wanted one with a granny flat. So now my parents have their own private space, but it's still close to me. Harmony's parents also live in San Diego. They're retired, so it's nice to have both sets of parents nearby so we can keep an eye on them. They're still strong in their 70s, but as they age, we're ready to take care of them.
What is your definition of empowering seniors?
For seniors, one of their biggest fears is that they start losing control as they age–losing control in the sense that they start having sicknesses, losing the ability to do physical things, being able to make decisions because their brain is slowing down. And once that happens, they start to feel powerless at times. That's when their children sometimes take over and start telling them what to do. So when I say empower seniors, a lot of it is they may lack the knowledge of what resources are available or what their options are so they are able to make the decisions they want–how they want to live the last years of their lives rather than being told.
How does being an SRES and CSHP help you counsel seniors and their families?
It's important for an SRES and CSHP to know how many options are available for seniors—not just housing, but if they want to stay at home, what do they need? Home care, home health? Modify their home to fit their physical needs? What resources are available to pay for that? So it's really about learning all those things as a professional to be able to help my clients.
Are there any contracts or fees for your services?
Real estate is our livelihood. But my goal is to create value. I want seniors to know about their options. In the event they need to sell their home after I've gained their trust, to be able to take care of that, I would hope they choose me. But my number one priority is for them to be educated about their options and know what they need to do before all of that happens. And for them to share with other people that they've met somebody who they can trust with the available options out there.
How are you spreading the word about your services?
Primarily through our free lecture series, "Let's Talk Seniors." I truly believe knowledge is power, so the lecture series gives them a general view of what to do. Our mission is to inform and equip seniors with the necessary information to help them in their golden years. We cover topics such as selling your home, decluttering, aging in place, and much more. Of course, everyone's situation is unique, so I ask attendees if they would like to fill out our evaluation sheet so we can have a one-on-one consultation. That's when I visit their home for a discussion very specific to their situation.
What if they continue to contact you after that, without selling their home?
I actually love it. I always tell them to use me as a resource so I can point them to the right person. I've been involved with families even if it has nothing to do with real estate. Because of my background in the homecare agency industry, I'm very familiar with home health, with hospice, and other things that are not real estate-related. But I am able to help families understand the best possible solutions for their needs. With that knowledge, these family members feel empowered as well to be advocates for their senior relatives. I find so much fulfillment in being able to do that. I love sharing information. I'm not one to hold back. And at the end, if they need to sell their home, great, I would love for them to use me.
Interested in attending a "Let's Talk Seniors" lecture?
View upcoming lectures and register for free at events.letstalkseniors.us. Learn more about Jewell's services at www.letstalkseniors.us or call her for a free "Moving On" guide at 619.568.2284.
Like what you see here? Sign up for more! Our free e-newsletter informs you of listings in your community, insider real estate tips, the latest in home trends, and more.