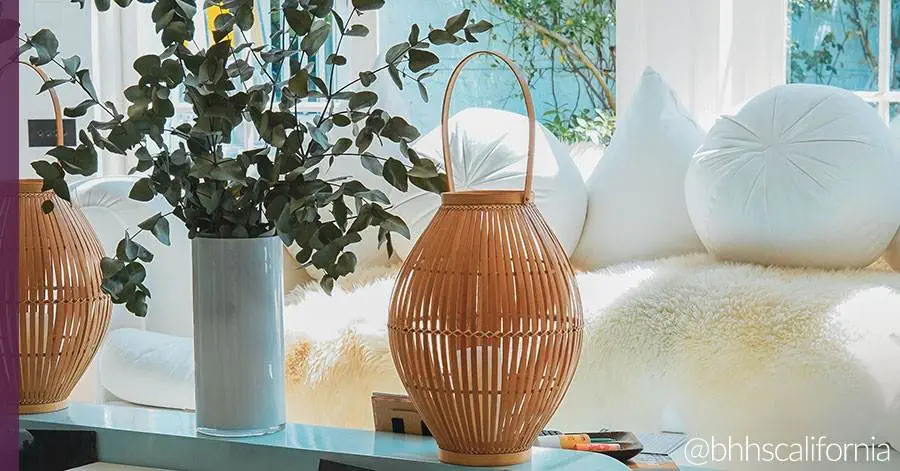 Let's clear up the misconception: Wanting to make your home look more expensive doesn't mean you'll need to spend all your hard-earned money.
In fact, higher-end styles often embrace an overall theme of simplicity and minimalism, while bringing the eye to unique statement-making pieces. Rooms that are showcased for staging and open house events never have too much furniture or an overabundance of the same accessory or statement piece. When decor competes with the additional decor in the same room, it can create disarray and an overwhelming image. Especially with staging, a messy or alternatively bland room will create a negative connotation in the minds of potential homebuyers.
The nicest of homes appear attended to and cared for, leading to the assumption that each and every piece was intentionally placed with careful forethought. Having a genuine interest in your home's appearance shows that you not only care about keeping it clean but that you've also given some thought about how your living space reflects your personal taste.
Whether you have a tiny studio or a five-bedroom house, here are some small but strategic additions that can make a major difference in creating a luxurious atmosphere for your home.
Space It Out
A cluttered room doesn't do anything to elevate class or prestige. At the very least, it does absolutely nothing for your state of mind! Messes invoke the idea that you really could care less.
Luxury living is about using what is already around you to your advantage. Why obstruct a sweeping entryway with overgrown plants and gaudy chairs when the entryway needs to speak for itself?
It makes sense — the more space is available, the larger the area appears to be. It becomes much easier to envision the kind of life you want to live while looking at a blank, or at least neutral, canvas.
That being said, it isn't the best idea to push your chairs and sofas against the wall to create a giant space in the center. Intention should be practiced with every decision. Reposition the chairs into cozy arrangements meant for natural conversation, so that the flow of traffic in the room appears more obvious.
Plus, if you're staging a home, decluttering space is an absolute must. Prospective homebuyers want to envision their futures in the rooms they visit, and it's hard to when socks are haphazardly strewn all over the carpet!
Pick Your Favorites
Choose your "standout" pieces, whether it's a vintage velvet chair, a smattering of multi-textural pillows, or even a vivid throw draped over a couch.
Once you've determined which furnishings are your favorite, decorate the rest of the room, keeping in mind that the rest of the decor should not compete with your standout item.
Following this method, you'll avoid creating an overly busy room where items compete with each other instead of complementing one another. And that's the goal.
Have a set of favorite items, like candles or vases? Place them in multiples, preferably in odd numbers. Play around with what looks best on the surface you're decorating. You might find that two decorative items on a table appear too sparse, while three items on that same table looks more put-together and complete. If you have accessories that are similar in color or texture, sort them in some kind of array rather than a straight, perfect line.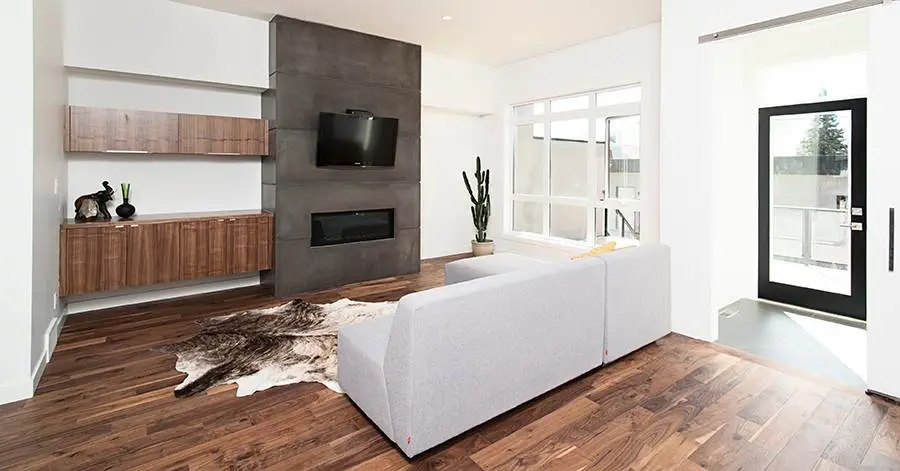 Stay Within a Color Scheme
Whether you're sticking with neutral walls or a white room with accents of color, it's important to stay within a color scheme to develop consistency and intention, both of which create a luxury atmosphere.
Select a few colors you want your room to include. If you're overwhelmed, try not to use more than three or four colors in the same space. The majority of your scheme should include one or two neutrals, and up to two vivid colors. Remember — too much loud contrast will overrun a space, especially if it's a smaller room.
Keep in mind that neutrals aren't necessarily all taupes and grays. Most muted shades of your favorite colors can become a neutral — think pale blue, a gentle seafoam green, or even a subtle peach shade.
However, if your room's full of antique furnishings that you really want to showcase, keep the rest of the room white. It is a unifying color and enables your pieces to be the true stars of the room.
Revamp Your Hardware
Unless you've purchased a custom home, chances are the hardware that came with your new home is relatively bland. Hardware accents, like crystal knobs or gold paint, upgrade the overall theme of a room from simple to elegant, instantly. A bonus? Refinishing and painting your hardware is relatively cheap.
There's an endless selection of knobs and handles to choose from for any budget. Stop by a decor store, or even browse some of your favorite furnishing sites to figure out what style you're looking for. Looking to paint instead of replace? Refinishing paint can be found at any local home improvement store. Both options can dress up inexpensive drawers or cabinets to something a little more chic.
A subtle upgrade with a huge impact: Replace existing hardware to elevate a room to luxury status, with a hint of character.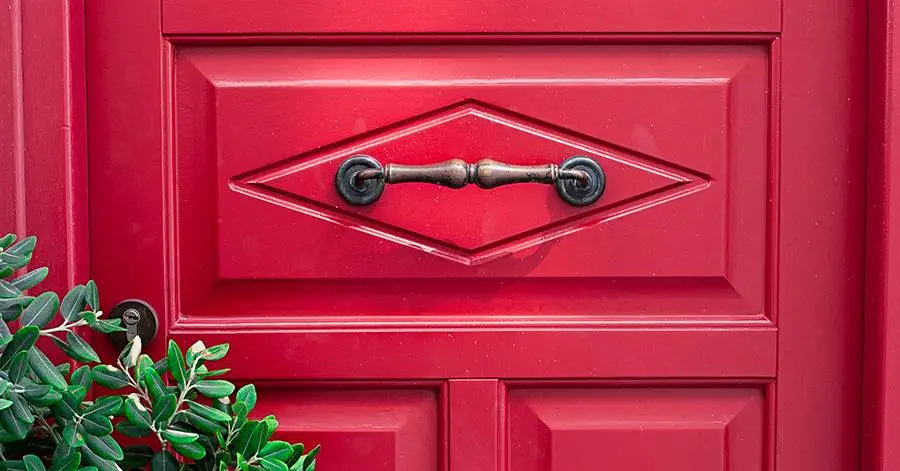 When in Doubt, Add Mirrors
The more light is captured, the larger a room will appear. To truly transform a boring space into a luxurious one, mirrors can act as an art piece on their own, and reflect more light.
Mirrors can add a bit of grandeur to your home. Whether you're looking for a sleek, contemporary mirror or a gold-encrusted accent mirror for your hallway, mirrors are a fantastic item to trick the mind into thinking there is more space than there actually is. Disheartened by a tiny bedroom? Add mirror closet doors to save space and make your room look larger from top to bottom. Plus, by having your mirrors on your closet doors, you'll have more space to decorate.
Purchase a mirror that resonates with the rest of your furniture and doesn't compete or distract from the existing style in your room. From affordable mirrors at Ikea to handcrafted mirrors adorned with accents, there are a plethora of different mirrors available to match the theme you're trying to create.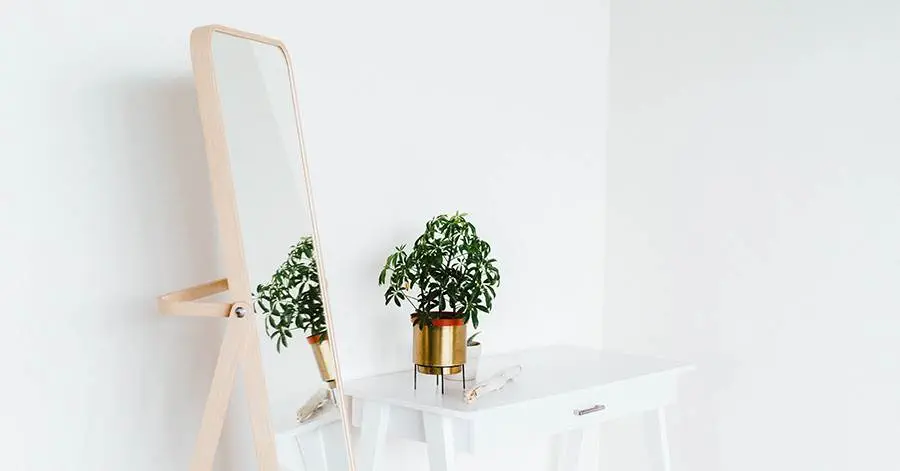 You owe it to yourself to enjoy where you live. Whether you're watching a movie or enjoying holidays with friends and family, some of the best memories are made in between four walls! Roll up your sleeves and bring your luxury dream home to life — it's much easier (and more affordable) than you think.
Are you still searching for your Southern California dream home? Be sure to browse our current available listings today.
Like what you see here? Sign up for more! Our free e-newsletter informs you of listings in your community, insider real estate tips, the latest in home trends, and more.