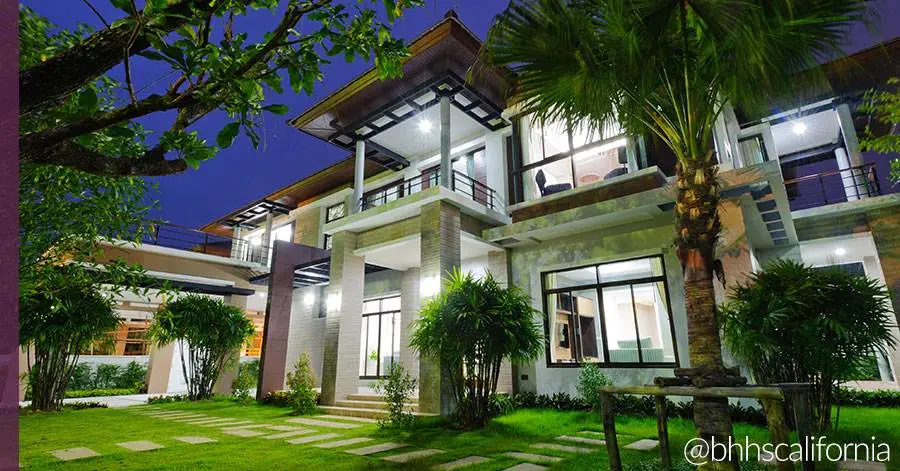 With Southern California's desirable year-round climate, booming vineyards, gorgeous beaches, and top-notch entertainment industry, it is no surprise that we are constantly capturing the attention of new homebuyers.
While some see Southern California as the ideal vacation destination, many dream of being able to call this wonderful region their home. When you're looking to find your perfect home, what better option than to build it from the ground up?
The rise of new home developments has been picking up speed over recent years and becoming a popular choice for a variety of consumers. We spoke with Steve and Patrick Cairncross, New Home Specialists in our La Jolla office, representing a 20-mile stretch of the San Diego coastline, and Lorie Bartron, a New Homes Specialist who works in our Santa Barbara office, to learn more about the ideal candidate for new-home properties and see what trends they are noticing for 2019.
New year, same trends
New homes trends that will carry into 2019:
Transitional indoor-outdoor living, also known as the California room
Single-level homes
Open floorplans for easy entertaining
White kitchens
From Santa Barbara to San Diego, it seems that the most popular new-home feature includes the California room. With California's moderate year-round climate, it makes sense that homeowners are looking for ways to maximize their outdoor space in a more functional way. Outdoor fireplaces, wet bars, and even TVs make for a seamless entertaining experience between indoor and outdoor spaces. Steve and Patrick point out that these transitional living spaces can be incredibly customized for a cozy atmosphere.
Additionally, Lorie mentioned that the ever-popular white kitchen cabinetry is also the first choice for most new-home buyers. White kitchens have been in the spotlight for a long time now, and it looks like this trend is not losing any momentum for 2019.
Say goodbye to…
Trends we predict will disappear in 2019:
The family room
Closed-off living spaces
Steve and Patrick have noticed a big shift when it comes to new-home layouts. They have seen that buyers are much more likely to opt for an open floorplan with an easy flow. A great room that combines the living room, dining room, and open access to the kitchen seems to be the most popular choice as opposed to sectioning each of those areas off into their own space. It's clear that entertaining and spending time together as a family is a top priority for new-home buyers as we ease into 2019.
Say hello to these new trends
Rising new home trends in 2019:
Single-family homes equipped with accessory dwelling units
Modern farmhouse design
Bold interior colors
For new-home developments, Steve and Patrick predict a rise of accessory dwelling units, also known as "granny flats" or "casitas," in order to balance out the inventory shortages in popular Southern California beach cities. There is a strong demand for these detached accessory dwelling units because they allow a multitude of uses by the owner. One popular way to utilize this additional space is to rent it out for an additional income stream. Another common use is to have this space available to care for an older family member, while still allowing them a sense of privacy and individuality.
Lorie has a strong pulse on new-home interior design trends, and predicts that we will continue to see modern farmhouse as the most popular decor style. From board-and-batten wall finishes to bold interior colors, 2019 new-home buyers are incorporating a perfect blend of timeless and trendy finishes.
Is a new-home development right for everyone?
A new-home build can be the right choice for a variety of situations. Steve and Patrick point out that the new-homes process is fairly relaxed, and buyers are able to purchase a quality, custom home without the hassle of designing and building it themselves. There is a huge advantage in terms of reducing stress and being happiest with the final outcome of the home when you leave it to the experienced professionals to take care of the customizations for you.
Lorie also mentions that new-home builds have been very popular among millennial buyers, as their main goals when shopping for a home are low-maintenance properties and modern amenities. We anticipate that millennial buyers will continue to pursue new-home developments as their generation continues to enter the homebuyer market.
What do buyers need to know about choosing a new home vs. a resale?
Steve, Patrick, and Lorie were quick to point out that even though a home may be brand-new, you absolutely still need a home inspection before moving in. Just because the home was custom-built for you, does not mean that it is perfect. A home inspector will help investigate the inner workings of the home to ensure that electrical, plumbing, appliances, etc. are all running efficiently and safely before you move in. If an issue is found, it will be much easier to get it corrected before you settle in.
Lorie stressed that new-home buyers should still have representation from a real estate agent. The agent's job in this transaction will be to work with the buyer and the property-management company to ensure a fair and seamless transaction for both parties. Overall, it's important to know that the new-home purchasing process is surprisingly easy and pleasant for most buyers.
Are you interested in buying a new home in Southern California this year? Connect with one of our New Homes Specialists, or reach out directly to Steve and Patrick Cairncross or Lorie Bartron.
Like what you see here? Sign up for more! Our free e-newsletter informs you of listings in your community, insider real estate tips, the latest in home trends, and more.