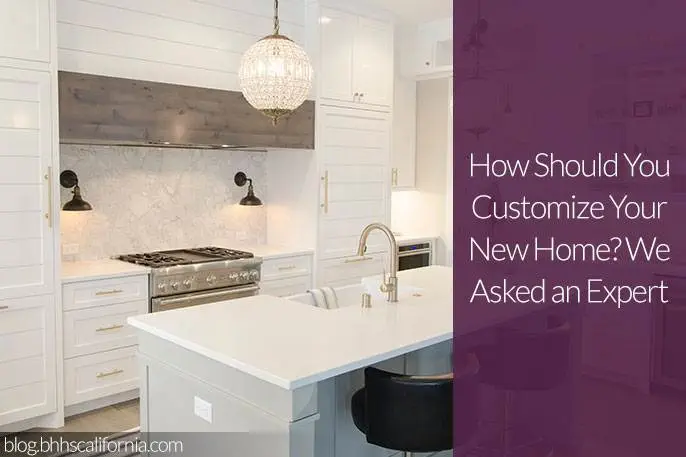 The American dream of homeownership is even dreamier when you're the first owner of a brand-new residence. Everything is bright, shiny, and clean…but wait. Maybe you didn't really want an electric oven, or carpet in the dining room. Can you get what you really want from the developer or builder of a new home, whether it's in a planned community or still on the drawing board?
In most cases, the answer is yes, says Markus Canter, Founding Director of our New Homes Division, which represents some of the most respected builders and developers in Southern California. Customizing a new home to your needs through upgrades is definitely doable, especially if you plan in advance and have a good grip on your budget.
We talked to Markus about what new-home owners typically ask for when they want to upgrade, what the costs can be, and how to go about getting what you want before you move in.
What are the most common customization options that buyers request?
The most common cosmetic upgrades to new homes that buyers request are the flooring materials, upgrading kitchen appliances, and countertop and backsplash details.
How much do typical customizations add to the sales price for areas such as the kitchen, bathroom, closets, landscaping, etc.?
Customizations to new-construction homes really depend on the quality of the upgrades and the amount of square footage of the property. For the average new home built, these can add $25,000 to $50,000, but can easily run $100,000 to $1,000,000 on luxury custom developer-built homes.
Can buyers negotiate with the developer on the price of customizations?
Usually, there is little to no room to negotiate with developers on the price of customizations.
Do lenders typically welcome or frown on customizations?
With new homes, in most cases, it does not usually affect a buyer's loan when the developer is incorporating a "designer" upgrade package or custom details, as long as the final price is consistent with current market comparable sales.
If a buyer doesn't like the custom touches offered by the developer, is it more expensive or cheaper to use their own contractors to install them?
One of the advantages of buying a new home and having the developer provide custom touches and details prior to completion of the residence is that it does not cost more than using the buyer's own contractors at a later time, and it is completed and ready for move-in upon close of escrow.
In which areas of Southern California are developers most likely to offer customizations? High-end ZIP codes, middle-class suburbs, condos?
A buyer is more likely going to find these customizations available either in planned communities where the builder is building a large number of homes in the area or community. But the scope of these upgrades is usually limited, compared to if we are comparing a high-end development. These ultra-luxury developers are more accustomed to designing the property to suit those who are willing to pay a premium for it.
Any trends you've been noticing in recent years?
The ultra-luxury market trend is to provide an over-the-top, fully furnished environment complete with supercars, where the buyer only needs to bring a suitcase upon move-in.
Any suggestions for high-end buyers vs. buyers looking for more economical options?
Typically, high-end buyers work with high-end developers to create very custom, one-of-a-kind details as these consumers are looking to distinguish their homes from one another. These unique details can ultimately really add future value to the property. Buyers looking for more economical options should consider choosing from the "designer packages" offered, which will be more economical while still allowing the end users to determine their own color schemes and level of upgrades to match their budget.
Ready to buy a new home?
To view new properties available in your community and throughout Southern California, visit the New Homes Division of Berkshire Hathaway HomeServices California Properties, where you can connect with a specialist in your neighborhood of interest.
Like what you see here? Sign up for more! Our free e-newsletter informs you of listings in your community, insider real estate tips, the latest in home trends, and more.