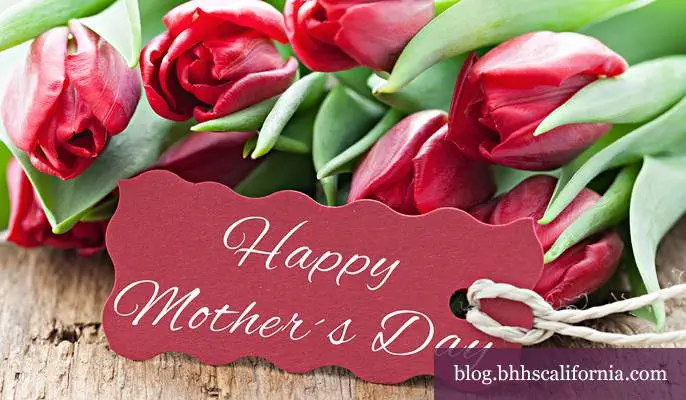 While buying your mom flowers and taking her out for brunch may be much appreciated, beat the Orange County crowds and treat your mom to a day filled with excitement. There's plenty to do in your area, and one of the ideas below is sure to make your mom feel extra-special this Mother's Day.
Treat Mom to a night of pampering at The OC Mix at SOCO on May 8. The event runs from 5 to 9 p.m. and features a complimentary champagne toast before the moms are ushered on to their night of luxury. Moms will receive a drink ticket, gift bag, and a raffle ticket for every $20 spent. Pampering comes courtesy of Hälth Spa, and jazz will be played throughout the night. RSVP here.
Take her somewhere she's never been on a scenic day trip. Orange County is filled with countless beautiful cities and places to visit. Head to a beach town she's never been to before, walk for miles at Crystal Cove, explore Old Town Orange, or take a cruise down Route 74.
Learn something new with your mom. If you're exploring a beach town, why not stop for a surfing, kayaking, or paddle-boarding lesson? These activities are fun for the whole family and sure to give you and your mom lots of laughs.
Experience a bit of Old World charm while taking in the scenic sights around Orange County from a whole new view–right from the seat of a gondola. Read more about local Orange County gondola rides here.
Sample some favorites or try something new during a wine tour. You don't have to venture all the way to Riverside County to go on a wine tour. In fact, many are available right here in Orange County. Orange County Winery Tours offers micro-winery tours with all inclusive packages. All tours are private with luxury transportation. Learn more about Orange County Winery Tours here.
If your mom loves adventure and isn't afraid of heights, a helicopter tour could be the perfect Mother's Day surprise. See the gorgeous coastline of Newport Beach, Laguna Beach, Surf City, and other Orange County beaches. Tours with A Helicopter Tour typically last from 15 to 25 minutes. Learn more by visiting their website.
Few things say relaxation quite like mimosas and a spa day. If your mom is a hardworking woman who needs a break, perhaps a day of relaxation is perfect for her. The Spa at Laguna Cliffs offers a full menu of facials, massages, and body treatments to fully relax and renew. On May 11 from 10:30 a.m.-4:30 p.m., the spa will also be hosting complimentary makeovers for mothers. For more information, visit the spa's website.
Like what you see here? Sign up for more! Our free e-newsletter informs you of listings in your community, insider real estate tips, the latest in home trends, and more.