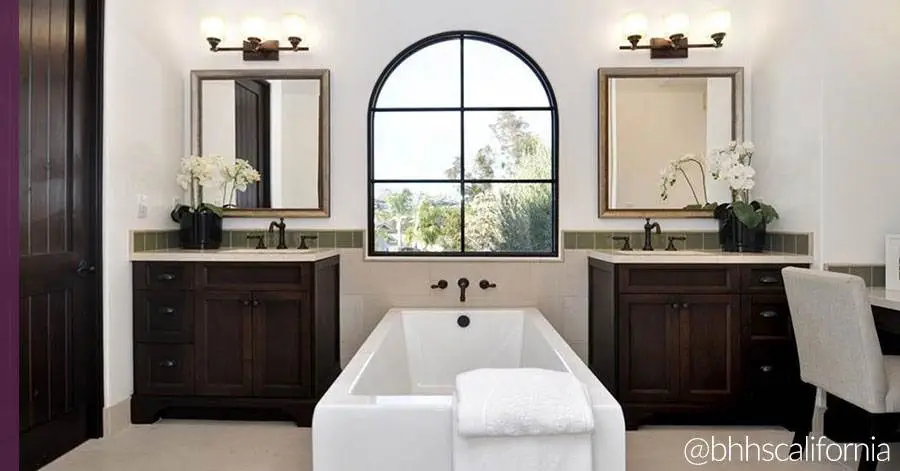 For some people, a solid morning routine is key to having a successful day. Part of what makes a morning routine so great is having enough space in your bathroom to make sure you are refreshed and feeling confident before you walk out the front door.
Anyone who has ever shared a bathroom knows that the less space there is, the harder it is to accomplish your goals (like hair curling, face shaving, teeth brushing, etc).
If you're in need of a little more space for your morning routine, here are 11 master bathrooms that are spacious and well-equipped to handle a busy morning or evening for two.
Presented by Marc Shevin & Sara Shevin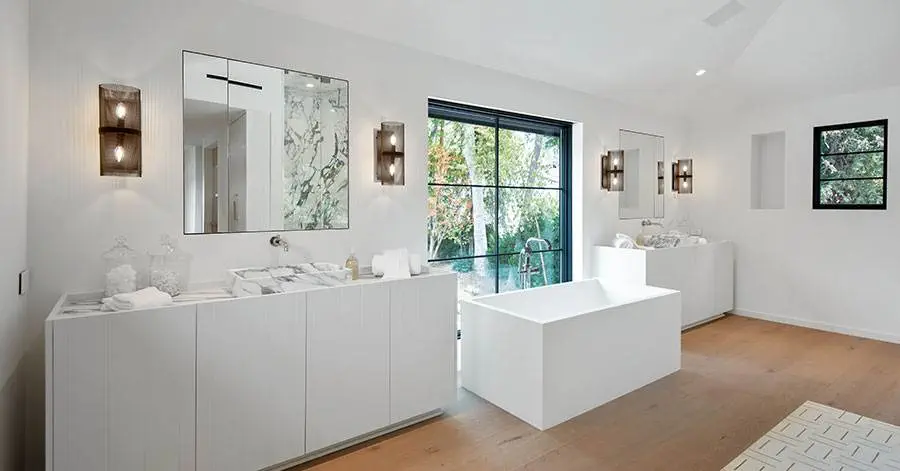 This gorgeous master bathroom has tons of natural light and two separate vanities, divided by a pristine bathtub.
---
Presented by Scott Kidd|Associates|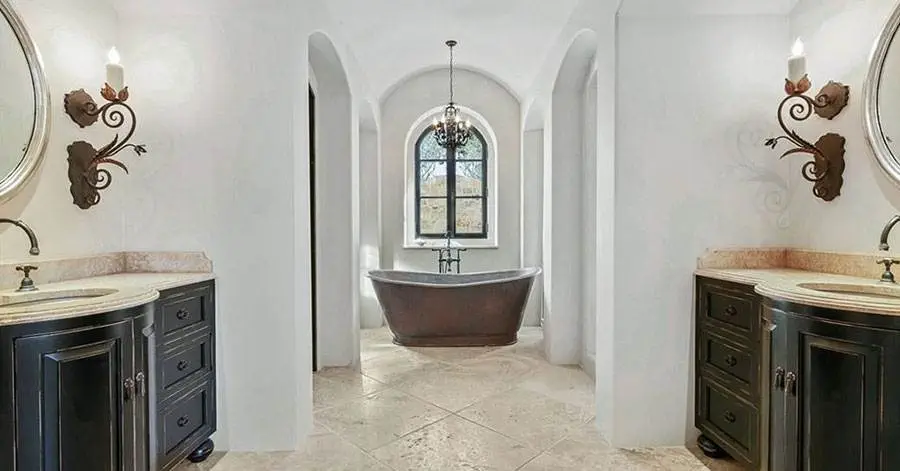 Elegant and spacious, this master bathroom seems fit for a royal couple, but will accept non-royals as well.
---
Presented by Jennifer Friend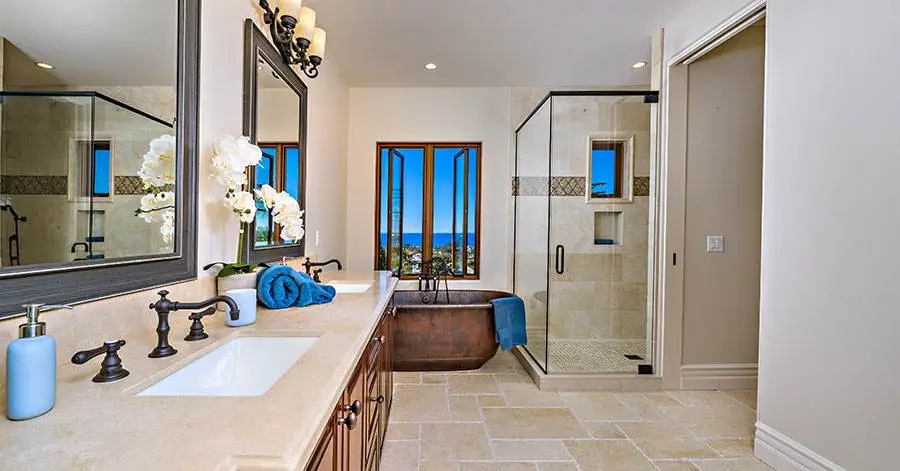 With an ocean view like this, you might be easily distracted while getting ready in the morning. You might want to include "sipping coffee with an ocean view" to your morning routine.
---
Presented by Cindy Waasdorp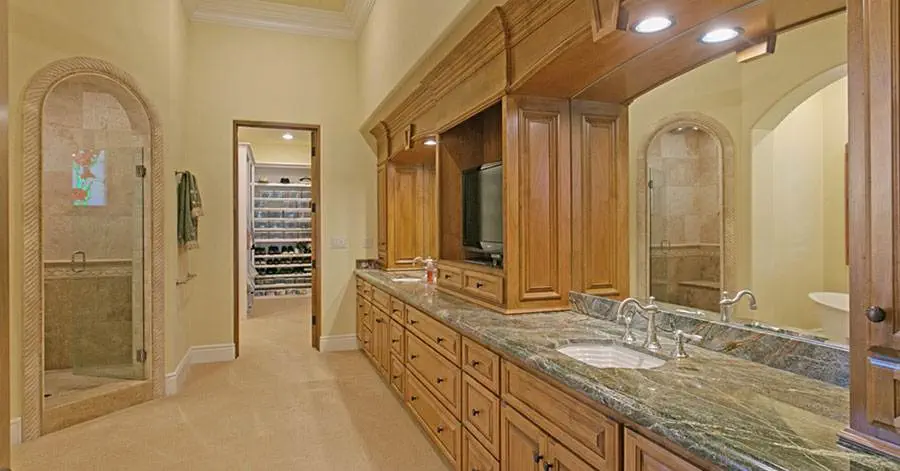 Need more space to spread out? These spacious counters have tons of room for everything you need to get ready for the day or before you go to sleep.
---
Presented by Giulietta Fox Wilson & John Wilson III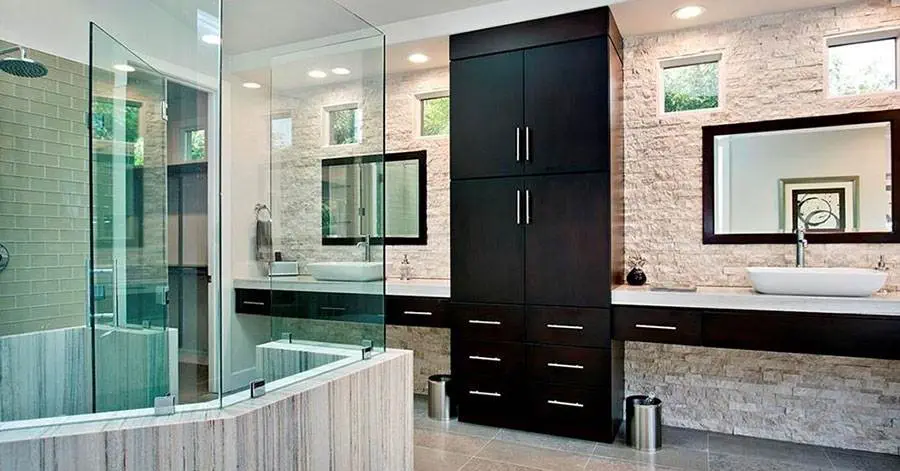 Between the ample storage, the dual vanities, and the large walk-in shower, you may never need (or want) to leave your bathroom!
---
Presented by Scott Kidd|Associates|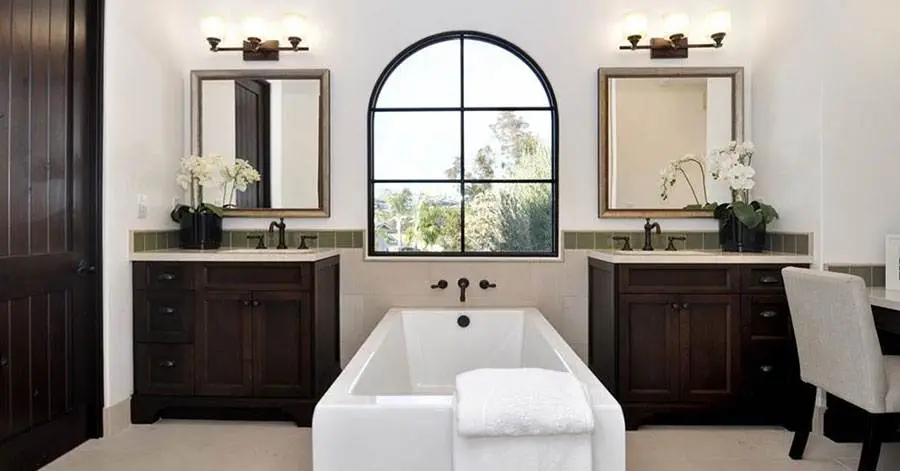 We're loving the contrast of dark cabinets and the bright white bathtub in this master bathroom built for two.
---
Presented by Colleen Swinney & Carter Weir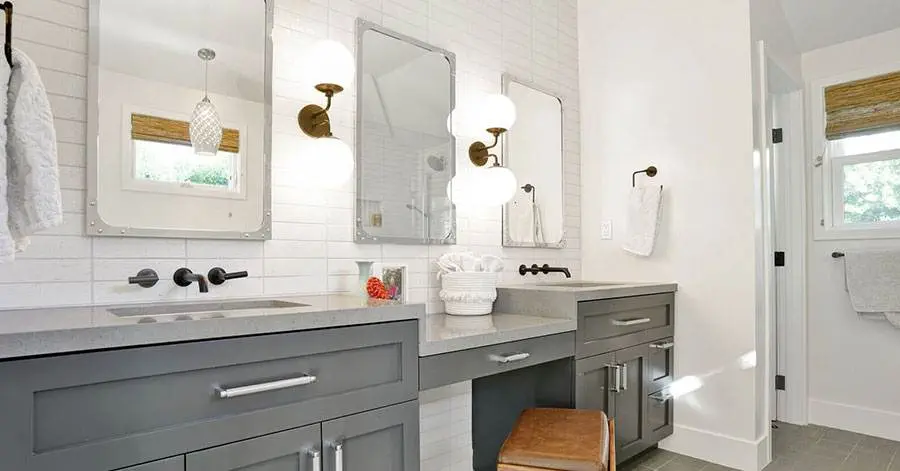 The grey cabinets and countertops are the perfect complements to the white tiled wall in this bathroom. And, with all this space, there's enough room to host a spa night with friends or your family!
---
Presented by Amanda Henry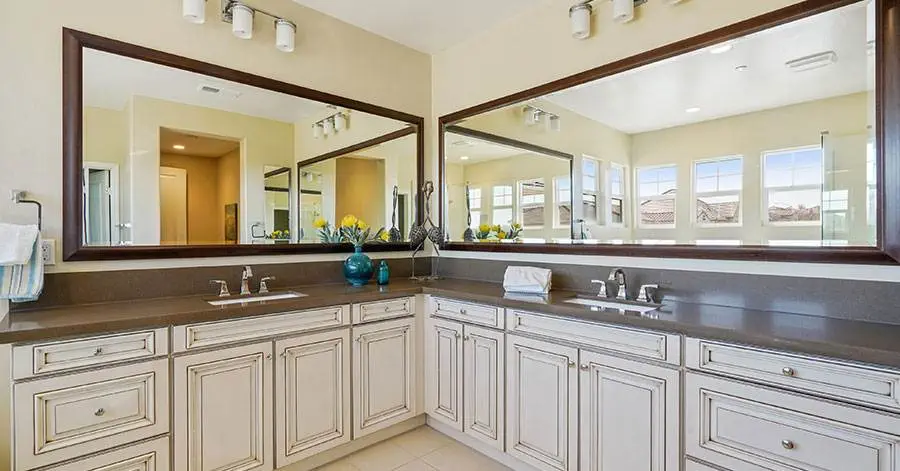 The large mirrors and spacious counters, plus several windows, make this master bathroom feel big enough for more than just two, but luckily you don't have to share!
---
Presented by Tom Lux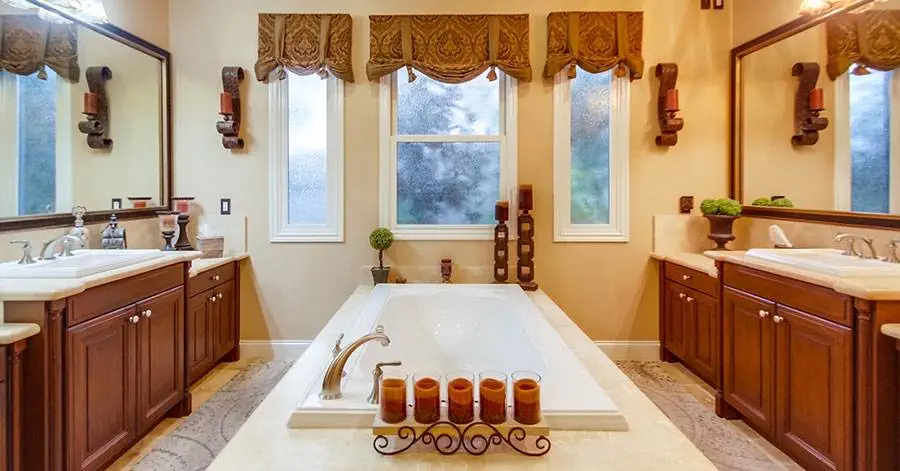 The large bathtub splits up this bathroom, giving each person their own space to spread out and take care of business.
---
Presented by Kat Hitchcock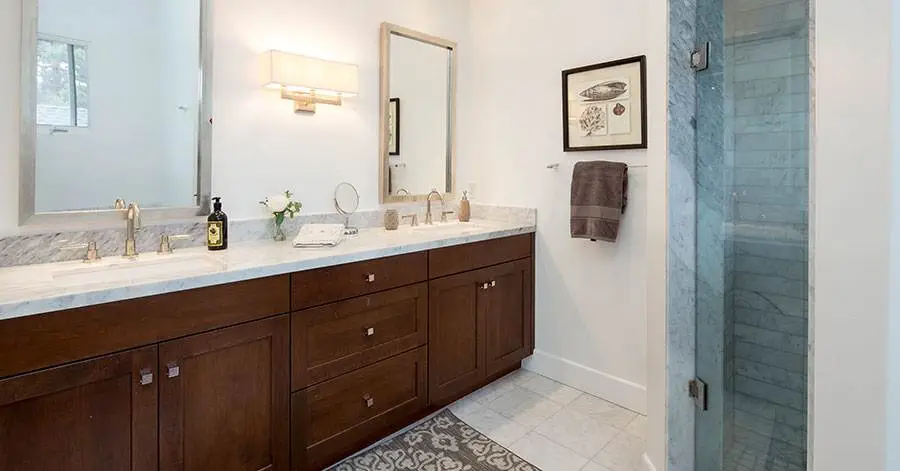 Light and bright and spacious is just the way we like our bathrooms, and this one has it all.
---
Presented by Dick and Kathy Daniels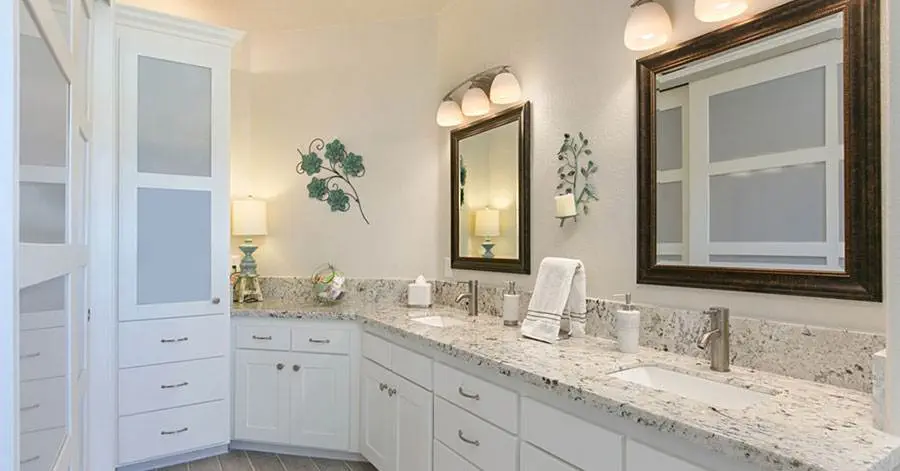 We love how much storage is in this bathroom, meaning your countertops never have to be cluttered with makeup, toothpaste, and shaving creams.
Still searching to find your perfect home? Search all Southern California homes for sale now. 
Like what you see here? Sign up for more! Our free e-newsletter informs you of listings in your community, insider real estate tips, the latest in home trends, and more.