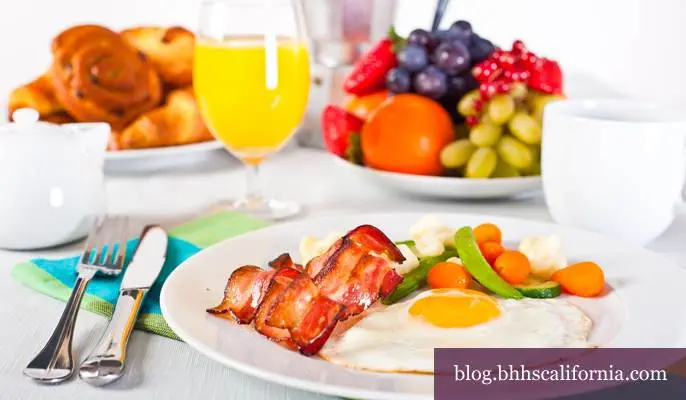 Finding the "best brunch" in any city depends a lot on your definition. Most food choices? Best price? Quality of ingredients? Overall dining experience?
Ventura County's brunch spots aren't as widely known as those in neighboring Los Angeles and Santa Barbara counties. But the locals know, and are willing to share their thoughts about brunches that visitors might overlook.
We've found four restaurants that serve at least one brunch a week in the coastal county. Consider dining at one on your next visit, then vote with your palate on an online review site. There probably are more sites than restaurants, so check out the reviews before you commit your stomach to what should be a memorable meal.

Waypoint Café
You can fly or drive in to this indoor-outdoor American café at Camarillo Airport. It's a favorite of locals and pilots alike thanks to the big portions, low prices and friendly atmosphere. A short walk down the street is the Commemorative Air Force-Southern California Wing aviation museum, should you want to satisfy your appetite for World War II aircraft and history. Build your own brunch daily from a menu that includes:
Breakfast: Belgian waffle breakfast combo with two eggs and bacon or sausage; old-fashioned pancakes with warm syrup and butter, organic blueberries and optional two eggs, bacon or sausage.
Lunch: Pepper Jack turkey melt on grilled garlic bread; triple-decker club sandwich with thinly carved slices of fresh-roasted turkey, bacon, Swiss cheese, guacamole, lettuce and tomato on your choice of bread.
325 Durley Ave.
Camarillo, CA 93010
805.388.2535
Website
Eggs 'n' Things
With locations in Camarillo, Simi Valley, Thousand Oaks, and Ventura, this coffee shop-style chain bills itself as "Home of the complimentary Swedish pancakes!" You get a stack with every breakfast meal, along with an "appetizer" of a crepe topped with jam and powdered sugar. It's also a build-your-own-brunch place, and the menu offers plenty of breakfast options including pancakes, waffles, chicken-fried steak and eggs, pork chops and eggs, eggs Benedict, and a breakfast burrito stuffed with beef or pork. Lunch choices include burgers, breast of chicken Florentine, Monte Cristo sandwich, and even a veggie wrap.
Alexander's
This restaurant inside the Four Points by Sheraton Ventura Harbor Resort sets out a champagne brunch each Sunday from 10 a.m. to 2 p.m. Selections include prime rib; seafood, omelet and waffle stations; Mexican dishes; salad bar; and an assortment of desserts, breads, and pastries. Watch sports on TV in the cocktail area or take in the ocean view from the patio while enjoying your meal.
1050 Schooner Drive
Ventura, CA 93001
805.658.2000
Website
The Oak
Ojai, the county's smallest city, is home to one of its biggest resorts. Ojai Valley Inn & Spa houses The Oak, a gracious dining room that serves a champagne brunch buffet Sundays from 9 a.m. to 2 p.m. It includes a carving station, raw bar, market salads, chocolate fountain, and bottomless champagne. Selections feature locally sourced products, many from the onsite herb garden. Al fresco dining under the vine-covered pergola offers dramatic views overlooking 200-year-old oak trees, the golf course, and sweeping mountain vistas.
905 Country Club Road
Ojai, CA 93023
805.646.5511
Website
Cafe Nouveau
This is a wonderfully charming restaurant located inside of a remodeled 1920's Spanish bungalow home. The restaurant has received Wine Spectator's Best of Award of Excellence and serves breakfast, lunch, and dinner. Come to see the quirky decor, sit outside and enjoy the plant-filled patio, and enjoy some of Ventura's best cuisine.
1497 E. Thompson Blvd.
Ventura, CA 93001
Website
Looking for other hidden gems around Ventura County? Contact one of our agents to find the home of your dream today.
Like what you see here? Sign up for more! Our free e-newsletter informs you of listings in your community, insider real estate tips, the latest in home trends, and more.