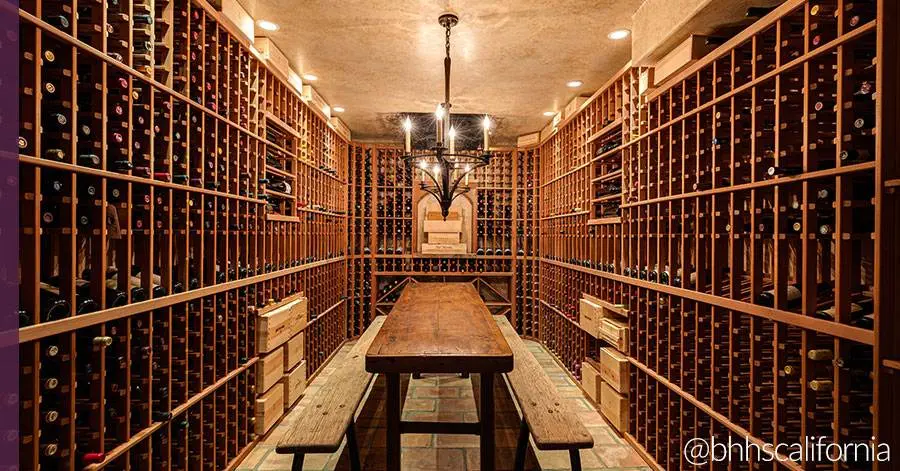 We believe that every home needs its own set of luxurious amenities, just a few features that make it truly feel like home.
Whether you love to play tennis, want a large theater room, or have an extensive wine collection, your home should reflect your interests and help to keep them alive.
Below, we have found six homes currently for sale with beautiful wine cellars and unique wine storage solutions. Each of these homes is unique and perfect for a wine connoisseur or anyone who simply enjoys a bold red.
Presented by Vicki Inghram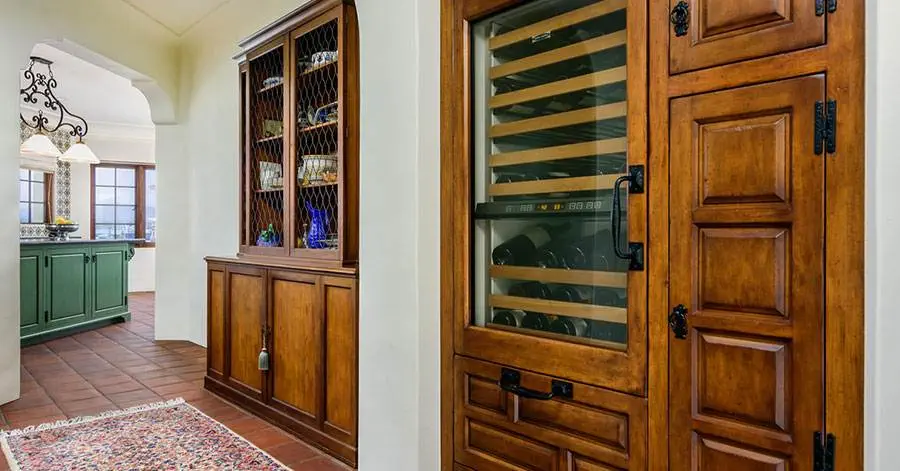 Inside this exquisite Spanish villa, you will find impeccable details like this built-in wine fridge that seamlessly blends in with the home's wood work, cabinetry, and wrought-iron elements.
---
Presented by The Clements Group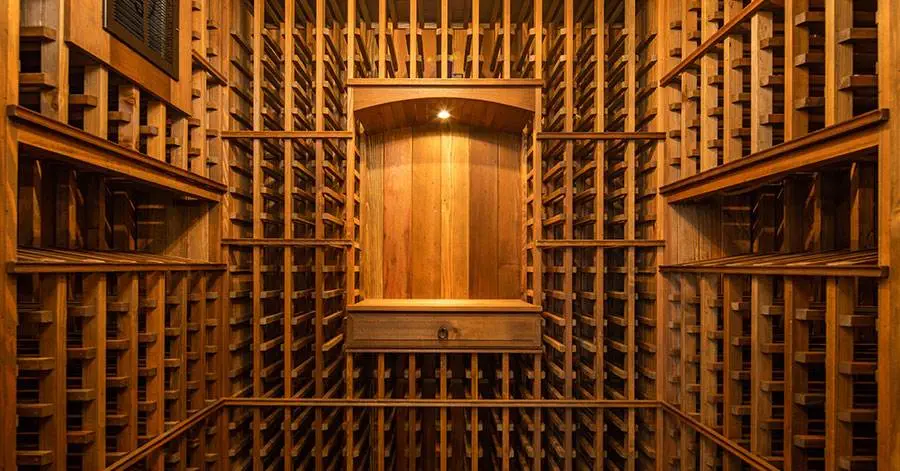 Wall to wall bottles of wine? Sign us up! This wine cellar is reserved for only the most dedicated wine collectors.
---
Presented by Joanie Louis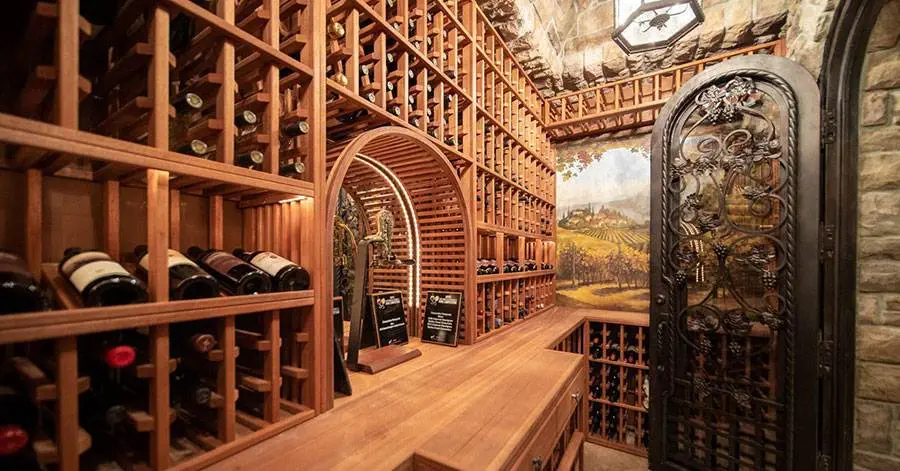 The details in this wine cellar make the room itself a work of art. There is plenty of room to decant, sip, and enjoy while you pick out your next bottle.
---
Presented by Orva Harwood Team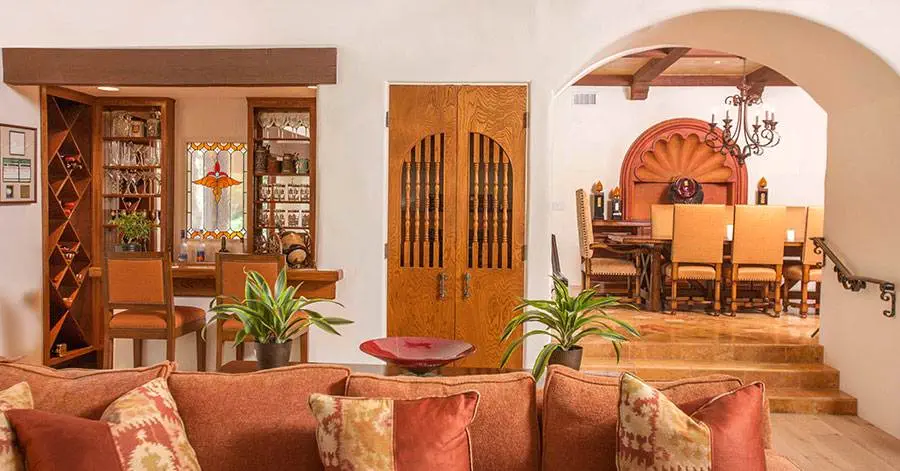 We are loving the peachy neutral palette inside this home, only made better by the beautiful cabinetry and wood details. Right next to the bar is a built-in wine shelf, meaning your favorite bottle is just an arm's length away.
---
Presented by Joanie Louis & Marc Shevin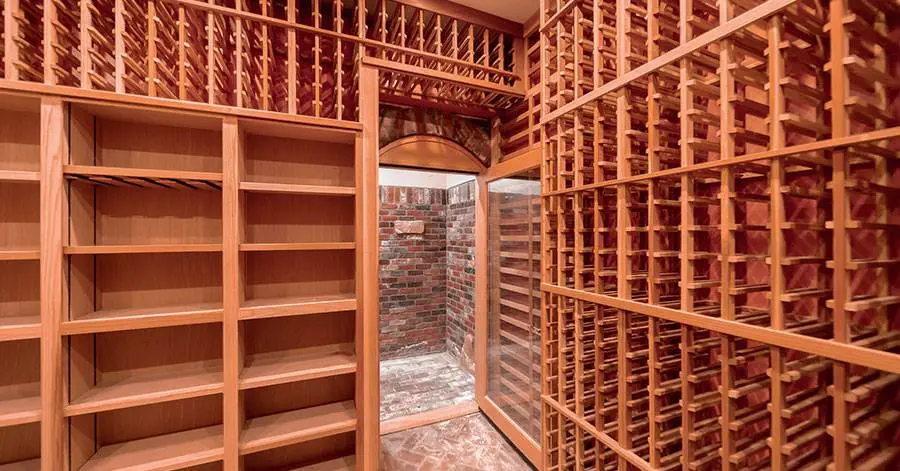 This climate-controlled wine cellar can house enough bottles for you to throw the party of the century. And, thanks to the home's grand foyer, volume ceilings, and plentiful indoor/outdoor spaces for entertainment, you won't hesitate to send out those invites.
---
Presented by Laura Drammer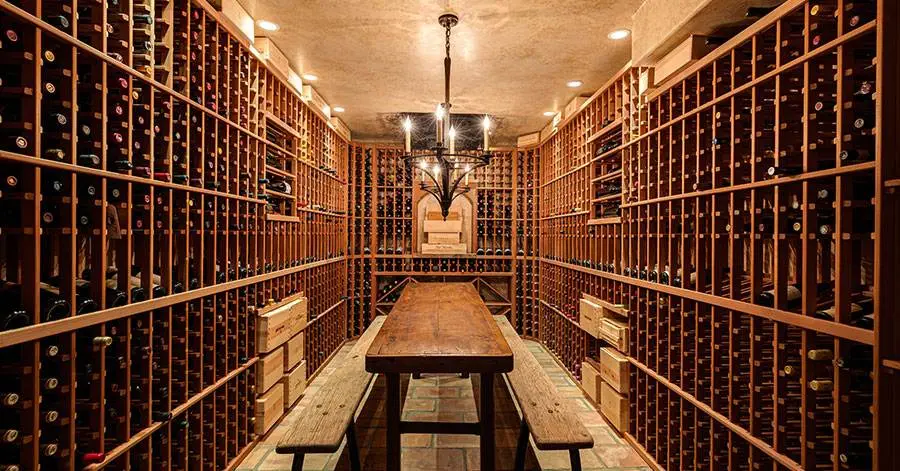 Surrounded by several acres of vineyards with prize-winning grapes, it only seems fitting that this wine cellar would be present in this home. It is temperature-controlled with plenty of space for friends.
Still searching to find your dream home? Search all homes for sale in Southern California and take a virtual tour today. 
Like what you see here? Sign up for more! Our free e-newsletter informs you of listings in your community, insider real estate tips, the latest in home trends, and more.