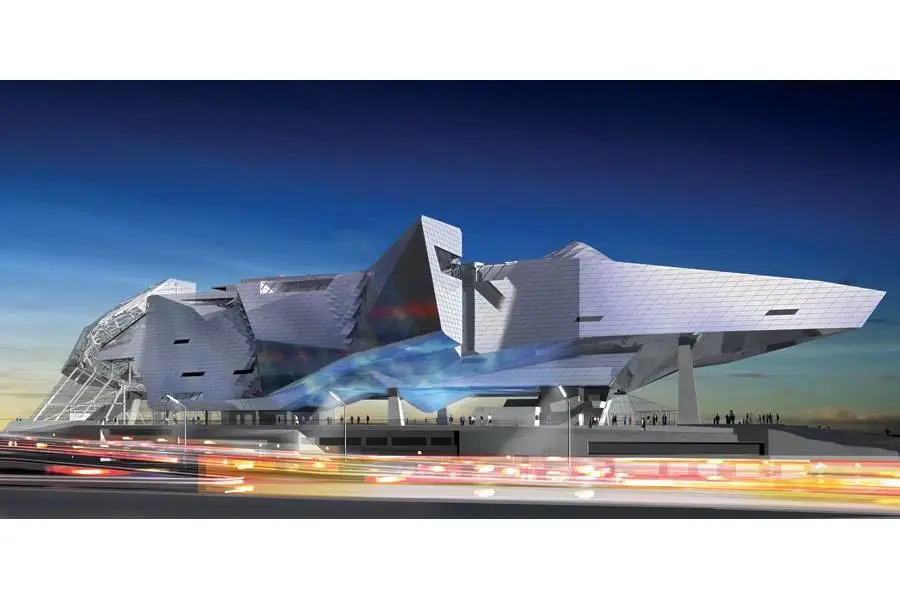 Each year we look to the future wondering what will come next – flying cars, the ability to teleport – but what we often forget is that the future is right in front of us, in our architecture. As we think about the environment of the future, our buildings shape more than we think. Architectural Digest recently put together their list of "The 14 Most Anticipated Buildings of 2014" and the future is clear in each intricate design.
Certain themes are substantiated throughout. Each building has an underlying humanitarian tone coupled with unique edifices and visual illusions. For example, the Jockey Club Innovation Tower in Hong Kong maximizes an irregularly shaped piece of land with a stunning building devoted to none other than design students. Many of these buildings are designed to maximize space; like the Shanghai tower which stretches through the sky over 121 floors. Our favorite might just be the dissevering foundation illusion created at the Broad Art Museum in Los Angeles.
These stunning buildings will not only shape architectural trends as they open, but continue to shape the future. To see the full list of anticipated buildings, visit http://www.architecturaldigest.com/architecture/2014-02/tallest-best-new-buildings-towers-in-2014-slideshow.print.
Like what you see here? Sign up for more! Our free e-newsletter informs you of listings in your community, insider real estate tips, the latest in home trends, and more.