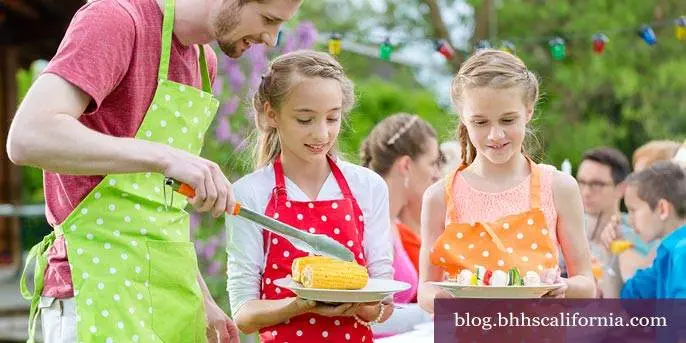 How neighborly are you? Do you know the family that lives next door? Did you welcome the couple who moved in across the street a few weeks ago?
September is Good Neighbor Month, so we encourage everyone to reach out and make friends (or at least attempt to!) with their neighbors.
This sounds pretty straightforward, but you might be wondering how exactly how you should introduce yourself to someone you've never met before and know nothing about. It's actually pretty easy to do. Here are some of our suggestions:

If you're new to the neighborhood
Introduce yourself within the first week
If you wait too long, it can become awkward or seem forced. Grab your spouse, children, or even your dog and head over to introduce yourself. A nice gesture would be to bring a small gift, however it's not necessary, especially because your house is probably still a mess from the move.
If you do decide to bring a gift, consider:
A small houseplant or a succulent.
A candle or book.
If you feel comfortable doing so, give them your home or cell number, and even an emergency contact.
Ask about the area
Do they know of any great local restaurants? What's the cheapest place to buy groceries or the best place to shop late? Are there any neighbors with kids who would want to play with your kids? These answers will be extremely useful to have if you've moved to a completely new city or state.
Tell them about yourself
If you love mountain biking, let them know. They might know of a good trail nearby or have friends who ride and would love an extra companion. If you used to go to community farmers markets every week prior to your move, tell them that, too. You might get an insight into when and where the best ones in the area are held.
If a new neighbor moves in next door
Make sure they are settled in
Don't overwhelm your new neighbors by charging over as soon as the moving truck pulls into the driveway. Just smile, wave, and give them enough time to unpack a few of their belongings and settle into their new home and surroundings. After a few days, walk over with a welcome gift in hand. Some ideas are:
A vase of fresh flowers.

Don't forget the vase! Most of their stuff is probably still buried in boxes, and the last thing they'll want to do is dig through them and find a vase, but they'll appreciate the cheerfulness that flowers add to the sea of cardboard.

A list of your favorite local spots.

Help them to get to know the area, then invite them to grab a drink at your favorite bar later if it comes up.

Fresh baked goods.

After eating takeout and fast food during the move, a homemade snack will be very welcome.

Your contact information.

If you feel comfortable, give them your contact information. They'll be happy to know that someone in their new community is willing to help if they have a problem or question.
If you want to become friends with old neighbors
What if you've lived next to the same people for years, and have never reached out or made friends? You want to develop some sort of relationship, but after years of silence it seems a bit awkward. No worries! Chances are they might be thinking the same thing. A few things you can do to reach out are:
Send them a holiday card signed "your neighbors" and include your names. Add a personal note encouraging them to reach out if they ever need anything.
Plan a block party.

If you already know a few of your neighbors, suggest the idea to them. If you don't, go around and introduce yourself to several people on your block or put letters in their mailboxes, encouraging your neighbors to call or text if they would be willing to participate. This works especially well if there are lots of kids on your street.

If you don't think a block party would go over well, hosting a garage sale could be a great way to coax your neighbors out of their home. Provide lemonade or snacks and invite neighbors to come over to browse or just say hi.
Include your neighbors to your next dinner party.

If your friends regularly get together for good food and drinks at your place, this time invite a neighbor or two. Be sure to give them at least a week's notice and let them know a few of your other friends will also be there.

Coordinate a walking, running, or cycling group.

If you notice that a few of your neighbors regularly go on walks, suggest you walk together. Bring the dogs along, too, so they can make new friends as well.

If all else fails, just say hello.

A smile and greeting can go a long way and will let them know you are approachable and friendly.
If you already know your neighbors
Whether you are already friends or acquainted with your neighbors, you can still improve the relationship. Bring over an unexpected gift like cookies or a candle, offer to get their mail for them when they go out of town, or simply remind them that you're happy to help if they need a favor.
Actively avoid conflict
If your neighbors are taking advantage of your kindness, it's OK to say no. Simply tell them you don't feel comfortable helping them with a task, or that you don't think you'll have time. Telling them no off the bat is better than becoming overwhelmed or bitter toward your neighbor.
In return, make sure you aren't taking advantage or intruding on them. Check the boundaries of your home. Are your trees trimmed neatly or are they hanging into their yard? When you park on the street, do you sometimes block the neighbor's driveway? Being a good neighbor is more than giving gifts and bonding over shared interests. You also need to assess your habits to make sure you aren't over-stepping your limits.
What are some neighborly things you've done in the past? How did they turn out? If you had success, tell us about it on Facebook. 
Like what you see here? Sign up for more! Our free e-newsletter informs you of listings in your community, insider real estate tips, the latest in home trends, and more.