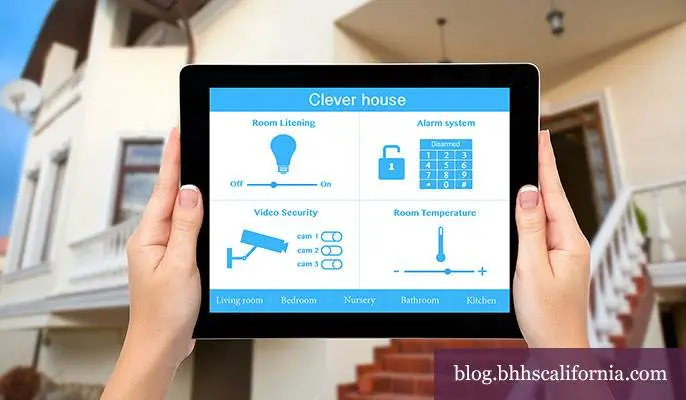 According to the FBI's 2013 crime report, 5,200 burglaries occur in the U.S. each day. Of all burglaries, 74 percent are on residential property. Technology advances have come a long way to make home security more affordable and easier to use. Today you can protect yourself, your family, and your possessions with minimal effort. Your home is your sanctuary and a place where you should feel safe. The apps and systems outlined here can help.
Nest Protect
Nest Protect is an advanced carbon monoxide- and fire-detection system. If you haven't upgraded these alarms in your home for a few years, Nest Protect is worth considering. While Nest Protect sounds like a traditional alarm, it also communicates with you in a human-like voice. Before sounding the alarm, Nest Protect alerts you as to where the danger is. For example, if a candle is burning in the living room and you're in a different room, Nest Protect will alert you by stating "there's smoke in the living room." You can silence the alarm via voice command if the smoke is not a threat, or the alarm will sound. Through programming Nest Protect will remember its location. With your app connected to your phone, you'll also be able to monitor your house when you're not at home. Nest Protect sends you a message if there's a problem in the home. Additionally, if you have a Nest Thermostat and your Nest Protect carbon-monoxide alarm goes off, the thermostat will automatically shut off your gas furnace. This can help if the carbon-monoxide leak is coming from your gas lines.

iSentry
This app is an excellent, inexpensive alternative to in-home cameras. iSentry turns your computer into a motion-sensing security system. It works through your webcam. To set it up, simply point your camera in the direction of the area you want to monitor. You can configure settings to enable sound, record video clips, and receive notifications when certain events are detected.
Canary
If you're looking for a more sophisticated home-camera system, Canary is another option. A simple, easy-to-use program, Canary monitors your home using wide-angle HD video. Once installed, you can see video, hear audio, use motion detection, and track the temperature, humidity, and air quality of your home. The Canary system is relatively inexpensive at $249 initial cost, with no maintenance fees.
Dropcam
Dropcam is a home-monitoring system created by Nest. To get started, plug in the camera and download the Dropcam app to your phone. Directly from your phone, you'll be able to stream video and receive alerts. You can even communicate through the camera using the built-in mic and speaker. When the lights go off, you'll still be able to see what's going on with night vision. Dropcam can be programmed to match your schedule based on time of day or your location. Dropcam sells for $199 and you can add cloud recording for $99 a year.
LifeShield
If you're a DIRECTV customer, you have the option to add a LifeShield Wireless Home Security Kit to your service. There are three packages to choose from: security essentials, security advantage, and security professional. Each comes free of startup costs and includes professional installation. Every security package includes fire protection, smash-and-crash protection, and the ability to control your security system from an app. Using the app on your phone, you can arm, disarm, and stream live video.
Bolt
Do you constantly lose your keys or lock yourself out of your house? If so, this is the home-protection technology you need. Bolt eliminates the need for a pesky house key. It replaces your traditional lock with a keyless system. You can control Bolt from anywhere with the Lockitron app, and  instantly share access with family and friends. You can set up notifications for when your door is unlocked and make sure it is relocked. Bolt starts at $99.
August
Like Bolt, the August Smart Lock is an app-controlled locking system. You don't need a key or a code, just your cellphone. August will keep log records of who has entered and exited on your phone. You also don't have to worry about a Wi-Fi connection. If your network goes down, four AA batteries keep August running. Use the virtual guestbook to give your friends and family access, as well as leave them notes and instructions.
Alarm.com
Interested in a system that does it all, but overwhelmed by the idea of controlling them with each app? That's where Alarm.com steps in. This app seamlessly connects all your devices so they function on one platform and work together. You can install home security, energy management, video surveillance, and home automation. For a customized quote, visit Alarm.com.
In addition to making your home safer, high-tech security upgrades could increase your home's value. These upgrades give buyers peace of mind that might not be offered at other homes. Insurance providers might also provide premium discounts, which can help sweeten the deal.
Like what you see here? Sign up for more! Our free e-newsletter informs you of listings in your community, insider real estate tips, the latest in home trends, and more.