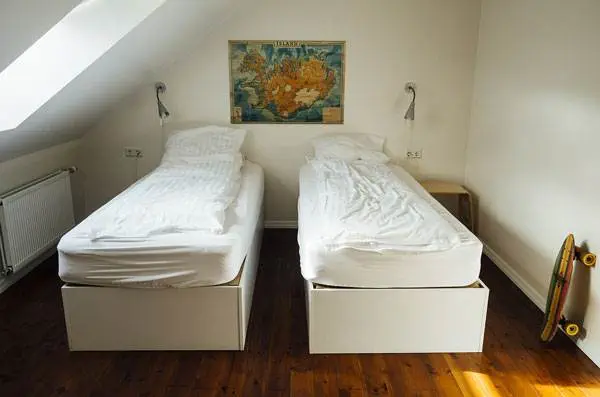 White is a gorgeous neutral color that when used well, can become part of the most stunning interior design concepts. However, much like your favorite white clothes, keeping white surfaces in a household clean and bright can be a challenge. Fortunately there are simple tips, tricks and inexpensive products out there that can help you keep your whites sparkling. This list consists of simple, quick tried and true measures that you can try in your home immediately!
Dust can easily accumulate on white walls and furniture. Pull out your vacuum regularly to prevent build up. Yes, you read that right, vacuum your walls. Keeping the dust away will immediately make your walls and furniture appear more vibrant.
When it comes to your white walls and surfaces your best defense can be combating spots and spills as they happen. Start by gently wiping the surface with a damp cloth. Once the surface has dried, if the spot still appears, try using a Magic Eraser. Check out the different varieties available and determine what would be most suitable for your specific surface. This household product can be a lifesaver so consider stocking up!
When it comes to white furniture, take preventative measure. Choose furniture that a slipcover will fit and easily cover. Buy at least two slipcovers for each piece of furniture. By covering your furniture you'll be able to wash and bleach your slipcovers as needed.
Another homemade remedy that can be used on white carpeting, rugs and furniture is baking soda and water. Start by applying the baking soda dry from the box. Use one part water to three parts baking soda and rub with a damp sponge or cloth.
If you're adding white to the bedroom make sure you buy sheets and blankets that don't require any special care. Always wash separate from other colors to prevent any bleeding. The same advice goes for towels and bath mats.
When possible prevent dirt from getting on to white surfaces. Take preventative measures such as removing shoes, using door mats, adding felt guides to furniture and as always, test in inconspicuous areas.
For more tips and tricks check out this comprehensive guide put together by Houzz to help you keep your white spaces looking great.
Like what you see here? Sign up for more! Our free e-newsletter informs you of listings in your community, insider real estate tips, the latest in home trends, and more.