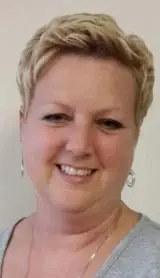 As a breast cancer survivor, Terri Repetto knows what it's like to look–and feel–gray.
"When I was going through chemotherapy and radiation, I was gray, and I saw that other patients in the cancer unit looked the same way. You could see it in their eyes, and their skin," said Terri, a REALTOR®-Sales Associate in our La Jolla office.
So to help cheer the lives of those undergoing similar treatments, she has begun a drive to help them look and feel their best. She is collecting hats, scarves, necklaces, new earrings, and other accessories to distribute to patients at the David and Donna Long Center for Cancer Treatment at Sharp Grossmont Hospital in La Mesa. The only thing she wants in return is a smile.

Terri started a similar drive five years ago when she was undergoing treatment in Pennsylvania, her previous home. After she encouraged parishioners at her church to donate, word spread to o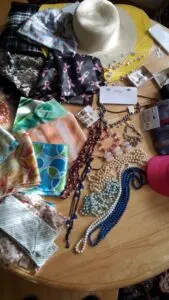 ther churches, and then to stores in town.
"The response from patients was awesome," Terri said. "It put smiles on their faces, and that was wonderful. It helped them from looking gray."
She is accepting donation drop-offs at the following locations:
La Jolla office of Berkshire Hathaway HomeServices California Properties, 1299 Prospect St., La Jolla, CA 92037
In person at the Cajon Classic Cruise each Wednesday from 5 to 8 p.m., West Main Street and Sunshine Avenue in downtown El Cajon through Oct. 28
Sharlee's Hair Barn, 25077 Viejas Blvd., Descanso, CA 91916
West Coast Eye Care, 1620 Alpine Blvd., No. 117, Alpine, CA 91901
Terri also can arrange for donations via mobile phone at 484.225.7344, or email at terrilovessdhomes@gmail.com.
Like what you see here? Sign up for more! Our free e-newsletter informs you of listings in your community, insider real estate tips, the latest in home trends, and more.