Author: Nate Chapnick
Photo: Courtesy of Mercedes-Benz
Information provided by: Riviera San Diego
Mercedes-Benz's new S63 AMG 4MATIC Coupe delivers supercar thrills in a sporty, ultraluxurious all-weather package.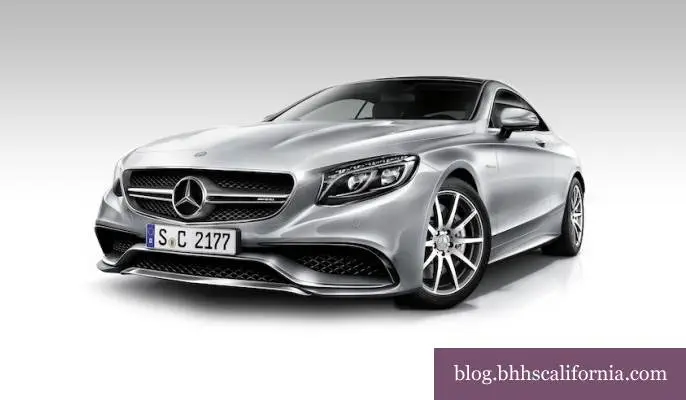 Many high-performance supercars spend most of their time parked, saddled by inclement weather and overall impracticality. Enter the 2015 Mercedes-Benz S63 AMG 4MATIC Coupe, a two-door supercar re-envisioning of the maker's top-of-the-line sedan, to be enjoyed every day, in good weather and bad.

The S63 AMG packs a powerful punch with a 5.5-liter biturbo V8 engine tucked under its impressive full-length bonnet. With a commanding 577 horsepower and 664 lb.-ft. of torque, when you mash the pedal, all four wheels claw at the pavement, catapulting the S63 from 0 to 60 mph in just 3.9 seconds. A variable exhaust system becomes more noticeable as you drive more aggressively, and acceleration notes and engine response are selectable based on one of three driving modes: Controlled Efficiency, Sport and Manual.
From the outside, the coupe reads more sporty than old-school elegant. Up front, available Swarovski LED headlights dazzle with 47 crystals inside each lamp. The S63 Coupe is easy to spot from the side, thanks to its unique pillarless profile and sculpted side doors. In back, a high-gloss black diffuser is framed by two chromed twin tailpipes that look as menacing as they sound.
Inside, however, is a completely different story, with total driver comfort being the clear priority. Luxurious extravagances abound, including heated armrests, massaging front seats (that can replicate a hot-stone massage using its 14 different air pockets), and even an Active Perfuming System to keep your S63 Coupe smelling fresh. An inventive panoramic roof changes transparency from clear to dark at the press of a button.
Technologically, the S63 AMG Coupe is the smartest new vehicle on the road today. Intelligent drive technologies include Brake Assist Plus, which uses a stereo-view camera to warn you of impending obstacles. And with Mercedes' Distronic Plus with Steering Assist system, bumper-to-bumper traffic will never be the same, as a raft of radar sensors and cameras predict and assist vehicle braking and steering, allowing drivers to sit back, relax and enjoy the ride.
Look for the 2015 S63 AMG 4MATIC Coupe to arrive at dealerships pronto, leaving plenty of time to shop for the holidays.
SPEC CHECK
2015 Mercedes-Benz S63 AMG 4MATIC Coupe
Base Price: $160,900
Engine: 5.5-liter biturbo V8
Transmission: 7-speed automatic
Horsepower: 577 hp @ 5,500 rpm
Torque: 664 lb.-ft. @ 2,250 rpm
Cargo Capacity: 10.4 cu. ft.
City Fuel Economy: 15 mpg
Highway Fuel Economy: 23 mpg
Fuel Tank: 21.1 gal.
Weight: 4,678 lbs.
0 to 60 mph: 3.9 seconds
Top Speed: 186 mph
Fab Features
Heated Armrests
AMG performance 4MATIC all-wheel drive
Swarovski crystal LED headlamps
Hot-stone massage in the front seats
Like what you see here? Sign up for more! Our free e-newsletter informs you of listings in your community, insider real estate tips, the latest in home trends, and more.