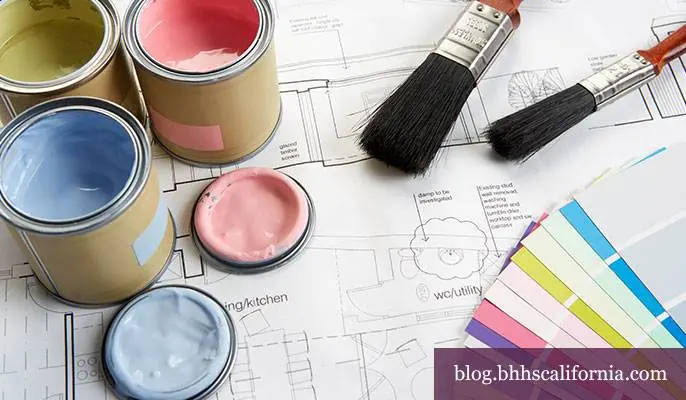 Watching paint dry can be exciting. Especially if it's on your home's interior walls.
Real estate agents, interior designers, and do-it-yourselfers agree: Painting a home's interior is one of the best ways to quickly boost its value. Whether you're planning to sell or just want to freshen up the walls, a fresh coat of paint can be a relatively inexpensive improvement.
According to Consumer Reports.org, spending $100 to $1,000 to repaint your kitchen and bathrooms, and touch up the rest of the house, might help you raise the asking price by $2,000 to $6,000. The site also notes that 16 percent of real estate professionals say interior painting is an important element in selling a home.

With a gallon of paint going for about $25 these days, all it takes is a few buckets and some elbow grease to enjoy a major transformation. Even after adding in the cost of brushes, rollers, drop cloths, painter's tape, and trays, the entire process probably won't break your bank account. But count on spending more time preparing the surfaces than actually applying the paint.
DIY or professional?
You can always hire a professional to do the job, of course. But the price difference can be dramatic. DIYornot.com says the national average cost to paint a room is $175 for do-it-yourself vs. $1,874 for a pro, with a completion time of 29.7 vs. 34 hours.
And hiring a pro means you'll need to check references, as well as see if the company or individual is licensed and bonded. Plus, you might have to work around their schedule, and plan for any unexpected delays or no-shows.
Either way, it pays to do your homework. Selecting the right type of interior paint isn't as easy as just visiting the paint department at a home-improvement or retail paint store. But it's a good place to start. Plenty of information and advice also is available online to help you decide whether to grab a roller or trust one to the hands of a pro.
Brush up on your interior-paint knowledge
Here are a few things to consider regarding paint styles and selection:
According to Benjamin Moore Paints, neutral colors appeal to the greatest number of people, which will make your home more desirable if you're selling. But neutral doesn't necessarily mean white. Off-whites can actually enhance the buyers' experience because they help them focus on the home's attributes. So repaint walls that have strong colors with rich neutral hues.
A low-sheen product helps reduce imperfections on walls and ceilings.
Use color to highlight your home's architectural details and features.
If wallpaper is in good condition and shows no signs of adhesion failure, don't spend a lot of time and effort removing it before painting your walls. By leaving the wallpaper in place, walls will stay in their current condition, and you can start painting immediately.
Use a mild detergent to clean surfaces that are soiled, touched often, or might have oily residue from cooking. Be careful to remove all residue the detergent leaves behind. Wash doors and trim, especially where they are touched. After they are clean, wipe surfaces with a damp cloth and allow them to dry before painting.
Going green?
Almost every paint manufacturer offers a line of "green" coatings. Each contains different amounts of volatile organic compounds (VOCs), chemicals that are now heavily regulated by environmental agencies. VOCs can cause headaches, allergic reactions and health problems if inhaled, and have been linked to pollution, smog, and global warming.
Two organizations that seek to provide information and dispel myths about VOCs in paint and other coatings are Green Seal and the Master Painters Institute. While most paint retailers' staff can tell you about VOCs before you buy, it's a good idea to check these websites to make sure you purchase the appropriate coating for your home, especially if you're planning to sell it.
If you're considering painting your interiors, visit our Pinterest page for inspiration on how to use color to enhance your living spaces.
Like what you see here? Sign up for more! Our free e-newsletter informs you of listings in your community, insider real estate tips, the latest in home trends, and more.