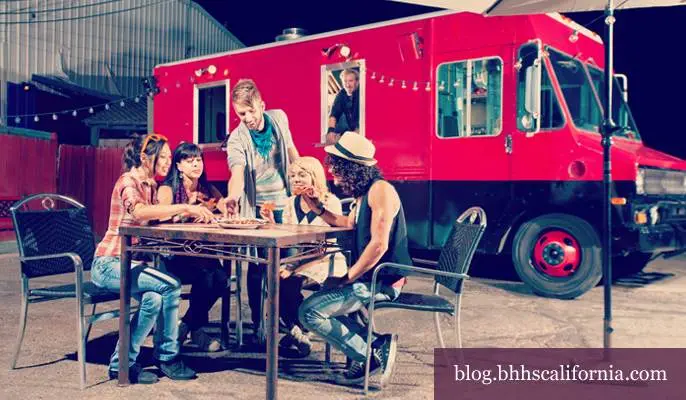 What do you do with a shipping container that's no longer shipshape after years at sea?
The answer is obvious at Quartyard, an urban park built out of repurposed containers in the East Village neighborhood of downtown San Diego: You turn them into a coffee shop, restaurant, dog park, beer garden, music venue, and home for a rotating assortment of food trucks.

Formerly a 25,000-square-foot vacant lot, Quartyard is now a temporary, eco-friendly outdoor community space open seven days a week. A number of cultural events, from farmers markets to film festivals and outdoor concerts, are planned in coming months. Locals and office workers alike are coming to Quartyard to hang out, dine, and imbibe at one of the few outdoor venues downtown that serves alcohol.
Word's getting out about this hip new spot. San Diego Magazine recently included Quartyard in its annual list of "27 Reasons to Love San Diego."
Once an eyesore, the property on city-leased land is zoned for a 42-story high-rise building. Until the lease runs out in summer 2016, Quartyard developers RAD Lab hope to keep it running as an urban social experiment.
Before that happens, bring your appetite, thirst and dog pals to 1102 Market St. to check out the metallic marketplace. More at www.quartyardsd.com/home.
Like what you see here? Sign up for more! Our free e-newsletter informs you of listings in your community, insider real estate tips, the latest in home trends, and more.