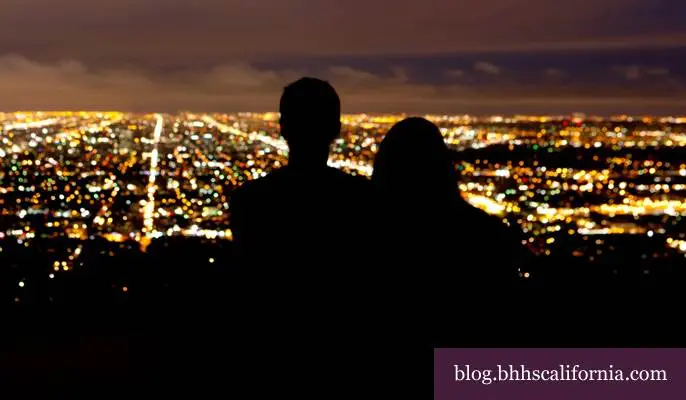 Los Angeles may be known for its sprawling metroplex and glittering stars and celebrities, but something that often gets overlooked are the splendid and tragically underappreciated scenic vistas around the county. Not only do they highlight the unique beauty of Southern California, but they also provide a great place to share a special moment with a special someone.
Some of the most romantic vistas in Los Angeles include:
Griffith Park Observatory: When Griffith J. Griffith donated the land for this world-famous observatory, the founders knew that this space would be ideal for sky watching. But over the decades, it has become a favorite place for lovers to come to stargaze and enjoy the scenic city below.
Hollywood Hills: The area offers a number of beautiful places to spend time with a loved one, thanks to its conveniently located central placement in the city. Some of them include Lake Hollywood, the iconic Hollywood Sign, and the Hollywood Bowl Overlook.
Mulholland Highway: With magnificent views of the Pacific Ocean, Santa Monica Mountains, and a road where one can almost feel the beating heart of the region pulse with life, Mulholland Highway and Mulholland Drive offer some of the most impressive romantic overlooks available to anyone willing to explore them.
Benedict Canyon: If you and your romantic partner want to stroll through some of the lushest parts of Los Angeles while sharing a quiet moment or two, look no further than Benedict Canyon. This cozy oasis of greenery in a desert of glass and steel offers a serene way to take in some of nature's beauty without needing to go too far off the beaten path.
There are times when escaping the city and finding that special place to simply pause and reflect on the beautiful nature of Southern California and found throughout Los Angeles are exactly what you need. And with so many varied opportunities to find adventure throughout the Southland, now might be the perfect time for it. Go out and find some for yourself, but keep these handy tips close on your mind.
Like what you see here? Sign up for more! Our free e-newsletter informs you of listings in your community, insider real estate tips, the latest in home trends, and more.