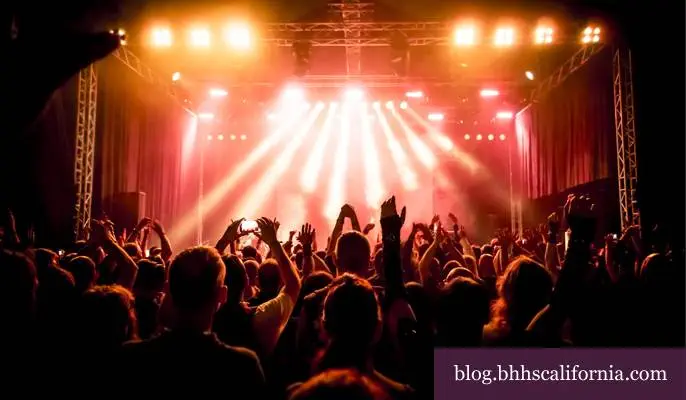 From the coffee shops of Ocean Beach to the concert halls of North County, San Diego boasts a wide selection of music venues to suit just about anyone's music tastes. Our position as a crossroads of so many cultures, languages and styles gives San Diego's music scene a sound unlike that of just about anywhere else in the country. And to that end, here are the most unique and popular venues for catching popular music throughout San Diego County:
Sleep Train Amphitheater, Chula Vista With seats to accommodate 20,000 listeners and an open grass field that provides high-level views of the state, Sleep Train Amphitheatre Vista is a must-stop for virtually every major performing act that comes through San Diego.
House of Blues, San Diego This downtown venue is a wonderful place to enjoy a fine meal and show. The House of Blues features all sorts of musical acts, from local festivals to headlining stars who want to have a more personal experience with their audience.
The Casbah, San Diego You wouldn't know by looking at it from the outside, but this intimate bar/venue a few blocks from Lindberg Field has featured performances by such notable artists as Nirvana, Smashing Pumpkins and Sonic Youth. Its club atmosphere and cozy floor plan mean that whatever musicians you see here, you will get an up-close-and-personal experience like few others.
Humphrey's by the Bay How many people can say they've enjoyed acts like Ringo Star, B.B. King and Steve Martin all while taking in the natural outdoor splendor of San Diego Bay? If you go to Humphrey's by the Bay, you can be part of the thousands of people every summer that can make that claim. Plus, the on-site restaurant and hotel really complete the concert-going experience.
Belly Up Tavern Solana Beach's own Belly Up Tavern is one of the most popular musical venues in all of Southern California. Just two blocks from the beach, the Belly Up features a full restaurant and attracts artists such as Cake, The English Beat and the Brian Setzer Orchestra.
San Diego offers virtually endless opportunities for music lovers to discover new sounds and musical experiences. From major headliners playing at huge arenas to intimate shows at cozy clubs, San Diego's music scene is truly unlike any other.
Like what you see here? Sign up for more! Our free e-newsletter informs you of listings in your community, insider real estate tips, the latest in home trends, and more.