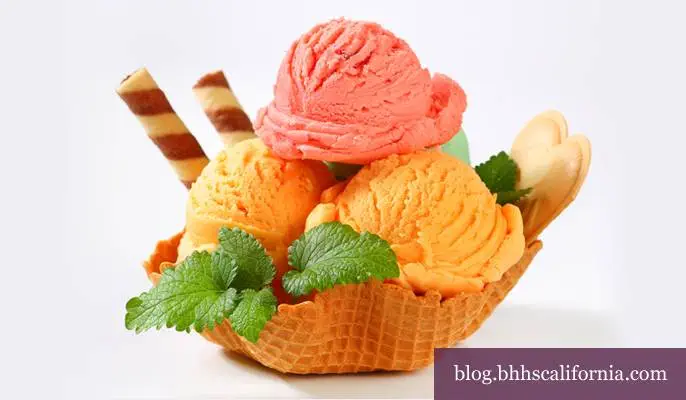 When ice cream shops in Santa Barbara are being discussed, one is on the tip of almost everyone's tongue: McConnell's.
At age 66, McConnell's is legendary not only in its hometown, but also up and down the coast. The family-operated firm pasteurizes its own grass-grazed dairy ingredients in its creamery downtown, mixed with fresh local, cage-free organic eggs, and pure cane sugar. The handcrafted ice cream is made from scratch, in small batches.
The team regularly churns out a wide variety of flavors that have kept customers coming back for more since founders Gordon "Mac" McConnell and his wife, Ernesteen, opened their first store on West Mission Street in 1949. A recent look at the menu includes Brazilian coffee chip, California lemon zest, churros con leche, Santa Barbara strawberry, Turkish coffee, and Vermont blueberry. Sorbets are offered, too, as is a dizzying array of frozen yogurt including red velvet cake, Southern salted butter, toffee nut, death by chocolate, and graham crackers and milk.

The company has a second Santa Barbara shop on State Street, as well as one in Ventura and another at Los Angeles' Grand Central Market. Pints are sold around the state by purveyors such as Whole Foods Market, and you can order online to have product shipped to your door, packed in dry ice.
McConnell's isn't the only ice cream shop in Santa Barbara, of course. The usual franchises are represented, including Baskin-Robbins and Cold Stone Creamery. But locals and visitors also frequent a number of others for their frozen delights such as gelato and yogurt. Here's a list of a few and what they have to offer:
Here's the Scoop: This cool Montecito hot spot makes its own artisan gelato and sorbets in traditional Italian flavors as well as its own creations, scooped into freshly made waffle cones. Gelato choices include fig mascarpone, Indian rice pudding, panna cota, and gingerbread; sorbets feature mango, lavender lemon, pear with ginger; and at least one sugar-free daily such as chocolate mint, and vanilla with berries.
Rockin' Yogurt: Organic yogurt and crepes that are "impossible to resist…so why try?" are the hallmark of this State Street shop. The healthy desserts are certified as USDA Organic, KSA Kosher, NON-GMO, and CCOF Organic (California Certified Organic Farmers). Fat-free, low-sugar, low-calories items are offered, too, along with plenty of fresh toppings. Yogurt flavors include plain tart, mango, vanilla, and chocolate. Among the crepes offered are Nutella, peanut butter, jam, and fresh lemon.
Rori's Artisanal Creamery: The organic ice cream produced by Rori's was originally sold at specialty markets, and proved so popular that the owners opened their own shop in Montecito five years ago, with a second debuting recently at Santa Barbara Public Market. Scoops are served in Mason jars instead of cups, with real spoons rather than plastic. Handcrafted flavors include fresh mint patty, malted milk ball, serious dark chocolate, and honey lavender.
Spoon: Apparently this State Street place doesn't need a website because word of mouth about its rich, creamy gelato keeps customers lined up. Unusual flavors must be part of the reason, such as chocolate sorbet, olive oil, honey fig, and amaretto. There was only one table at last report, but benches are nearby.
Like what you see here? Sign up for more! Our free e-newsletter informs you of listings in your community, insider real estate tips, the latest in home trends, and more.