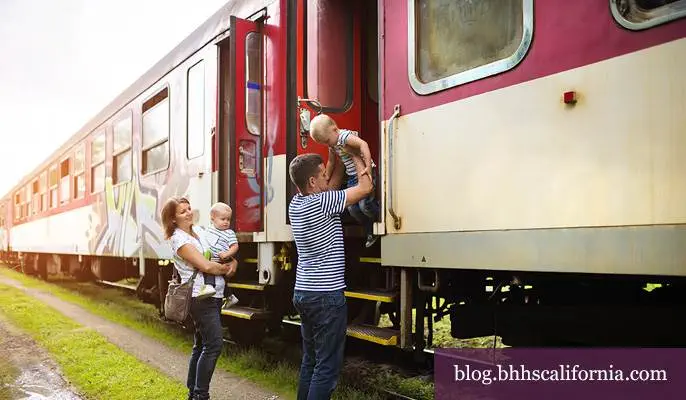 Time hasn't exactly stood still in the Heritage Valley. But it's about as close you can get to an earlier version of California, just 45 miles north of Los Angeles.
Blessed with mostly sunny days year round, the valley in Ventura County is home to many historical and recreational attractions, primarily in Fillmore–"the last best small town in Southern California"–and Santa Paula–"citrus capital of the world" thanks to its miles of lemon, orange, and avocado orchards.

The two towns are linked not just by rural state Highway 126, but also by the Fillmore & Western Railway–"home of the movie trains." The rail line offers regular rides in restored '30s and '40s passenger coaches pulled by pre-'50s locomotives. A steam engine is also fired up occasionally. You might have seen them before in dozens of Hollywood films and TV shows. Four-hour round trips leave Fillmore at noon every Saturday, and special excursions are offered throughout the year.
A good time to experience the trains and the valley is April 25-26 at RailFest 2015. The railway and the Santa Clara River Valley Railroad Historical Society sponsor the free event centered around City Park in downtown Fillmore. You can take a ride on a passenger train or a crew car, dine on fare from the many food vendors, shop at an arts and craft show, ride in a wagon towed by an antique tractor, and enjoy many more attractions.
Each town has other sites to see on a daytrip or longer visit. Fillmore Historical Museum includes a 1919 bunkhouse from Rancho Sespe, one of the original land grants in Ventura County; Hinckley House, a 1905 Craftsman bungalow designed and built for the town's first dentist; and the original post office from the nearby community of Bardsdale.
The California Oil Museum in Santa Paula is a National Historic Register building featuring a permanent exhibit about how the state has benefited from "black gold" since its discovery here, plus rotating exhibits of science, technology, transportation, history, and art.
Also in Santa Paula, the Agriculture Museum tells the story of Ventura County's farming traditions through rare historical photos, interactive exhibits, and various events.
Fillmore is a good jumping-off point for local attractions such as nearby Elkins Ranch Golf Course, with 18 holes and a restaurant off the green; Lake Piru, 15 miles east, with camping, boating, swimming, and fishing; privately owned Kenny Grove Park, available for rental two miles west of town; and Fillmore Equestrian Center, with horseback riding and boarding facilities one half-mile south of town.
Overnight lodging choices include the Santa Paula Inn, Glen Tavern Inn in Santa Paula, and Best Western La Posada Motel in Fillmore.
Like what you see here? Sign up for more! Our free e-newsletter informs you of listings in your community, insider real estate tips, the latest in home trends, and more.