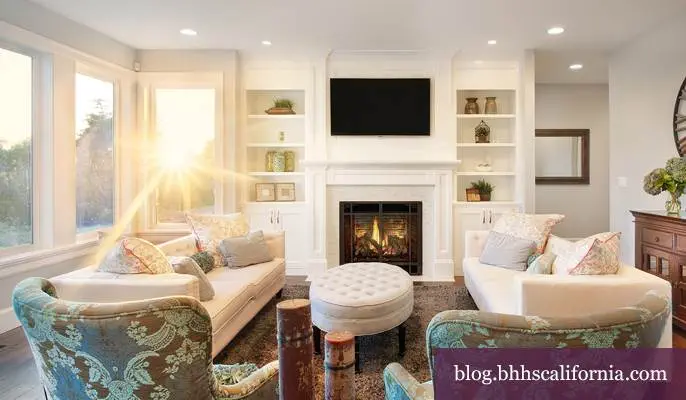 If you've decided to sell your house, you probably have one main goal: get the highest price for your home. To do that, you'll want your home to look as pristine as possible. A well-staged home can look inviting, comfortable, and help to elicit emotion from potential buyers. In some cases, a well-staged home may even help your home sell faster. You don't have to spend thousands of dollars to create your desired first impression. In fact, home staging can be done with the help of a professional or by completing a few projects on your own. Here's our guide for DIY home staging.

Start out with a clean slate. To stage your home, you first need it to be clean. Clean floors, windows, mirrors, walls, doors, and fixtures. The last thing a potential buyer wants to see is grime. Use a mixture of bleach and water to clean out your showers and sinks. If your carpet is stained, consider having a carpet-cleaning service come to clean your floors.
If after a thorough cleaning your walls still look drab, consider giving your interiors a fresh coat of paint. Go for neutral colors that can help buyers to visualize themselves in your home. Spruce up any moldings and doors with a fresh coat of paint if needed.
Pay attention to your hardware. If it looks worn, consider replacing.
Once your house is cleaned and spruced, it's time to get rid of clutter. Go through each room of your home to remove anything that does not need to be there. Take items off your kitchen and bathroom counters and remove unnecessary knickknacks from around your home. Clearing away the cutter will allow your home to feel lighter and more spacious.
Hide or throw out any items that might be construed as controversial, such as political posters, exotic artwork, or weaponry.
Evaluate eyesores within your home. For example, if your kitchen cabinets are outdated, try staining or painting them instead of replacing.
Create inviting spaces throughout your home. If you have a dining room, put placemats on your table and set each seat. Same goes for your outdoor spaces. If you have a patio with a seating area, set out a few wineglasses to show off how a potential buyer could relax and entertain in these spaces.
Use gender-neutral decorative accents. You want your home to be appealing to both sexes, so aim to use general neutral pieces (for example, ditch the ruffled pink pillows).
Don't forget about the exterior of your home. Power-wash your home and clean exterior windows. Clear away debris in your yard and prune your foliage. If your yard isn't looking so great, use mulch to make things neat and tidy.
Lastly, prepare for your next open house by using the senses to give yourself a competitive edge.
If you're willing to invest a bit more money into home renovation projects, check out these home improvements that can help you sell your home.
If you're just thinking about putting your house on the market, check out one of our open houses during our Open House Extravaganza May 2-3. Our trusted real estate professionals can give you advice on how to stage your home and tips for what selling tactics work best in your market.
Like what you see here? Sign up for more! Our free e-newsletter informs you of listings in your community, insider real estate tips, the latest in home trends, and more.