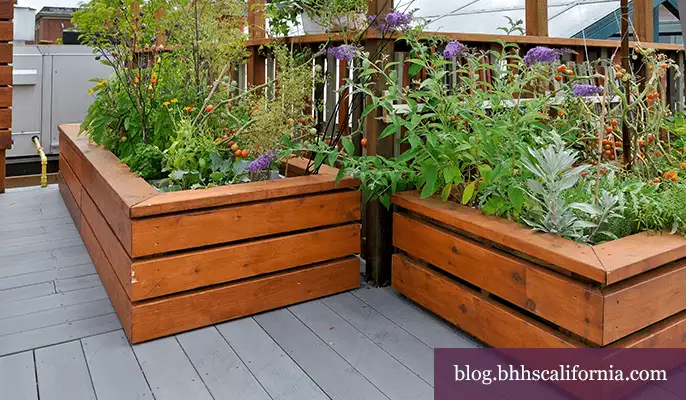 Even though California might have some of the most beautiful weather anywhere, and an almost year-round growing season, every gardener still has to endure a number of potentially plant-destroying situations. Variances in the quality of soil, pests, and lack of (or too much) sunlight or water can devastate even the best-laid plans and gardens.
However, the good people at GroGreen Box have come up with a solution as innovative as it is effective: raised-garden box kits. Lovingly handcrafted out of genuine California redwood, these planters provide an attractive as well as functional way to grow and nurture almost any type of fruit or vegetable year round.

The box kits come in a variety of sizes, starting at a modest 2-by-4-foot all the way up to an imposing 4-by-8-foot complete with 30-inch legs. Each box is the same uniform 12 inches deep, assuring there's enough space to accommodate the type of plants you want to nurture. The unpainted exterior of the boxes showcases the natural beauty of the redwood, and is sure to complement virtually design aesthetic or style.
Depending on the needs of your planter area and plants you want to grow, wheeled models are also available, making it easy to regulate the amount of sun, shade, and water your plants receive, or to just move your planter box to a more suitable location.
Other options include models with built in floors, enabling you to place your garden beds within other environments without contaminating soil or water, and to protect against ground-based pests. Some also include removable top caps to provide direct protection from unwanted weather. Assembly is simple; simply screw together the four panels of the box, attach your options, and your GroGreen planter is ready to take whatever soil and seeds you want.
Whether you just want a simple garden box to grow fresh herbs year round, or want to start your own farmer's market in your backyard, there's a GroGreen raised planter box that can fit your needs.
Like what you see here? Sign up for more! Our free e-newsletter informs you of listings in your community, insider real estate tips, the latest in home trends, and more.