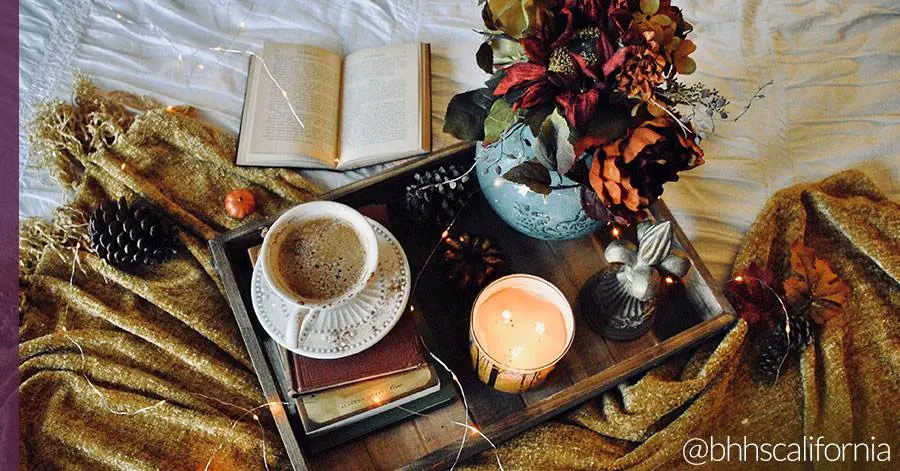 In Southern California, we may not get to enjoy the dramatic shift in temperature as we transition from summer to fall, but that doesn't mean we can't embrace the changing seasons with open arms.
If you are craving fall feelings despite the sunny skies and warm weather, here are a few festive ways to make the seasonal transition in your home.
Start with neutral basics
When decorating for fall, especially early in the season, you don't need to go from zero to full-on festive in one go. Start by adding some neutral base pieces that can be built upon in later months for Halloween and Thanksgiving. Adding pumpkins, throw pillows, and soft blankets in subtle colors will add an extra element of "cozy" to your home without feeling too over the top.
View this post on Instagram
Add fall fragrances
If you're longing for feelings of fall, the quickest way to transport yourself into that space is by adding fall fragrances to your home. Light a pumpkin spice or apple cinnamon candle, simmer a pot of fall potpourri on your stove top, or diffuse citrus and spice essential oils throughout your home. Once your home smells like fall, you will forget all about the lingering summer weather taking place outside.
View this post on Instagram
Incorporate festive florals
One of the quickest ways to lift the mood and change the look of a room is to bring in some fresh flowers for the season. Adding a floral bouquet in traditionally fall hues such as burnt orange, yellow, purple and deep green, will add a touch of life and a whimsical feeling of autumn into your home at a very low price point.
View this post on Instagram
Utilize your outdoor space
With the promise of cooler days and crisp fall air, you won't want to neglect your outdoor space during your transition to fall décor. A themed doormat will be practical and well used as the weather starts to change and you begin welcoming guests into your home for the holidays. Add a festive wreath and a few pumpkins by your front door and your visitors will feel the cozy autumn excitement before they even enter your home.
View this post on Instagram

Are you still having trouble getting inspired to decorate for fall? Here are 5 more ways to get in the mood for the changing seasons.
Like what you see here? Sign up for more! Our free e-newsletter informs you of listings in your community, insider real estate tips, the latest in home trends, and more.