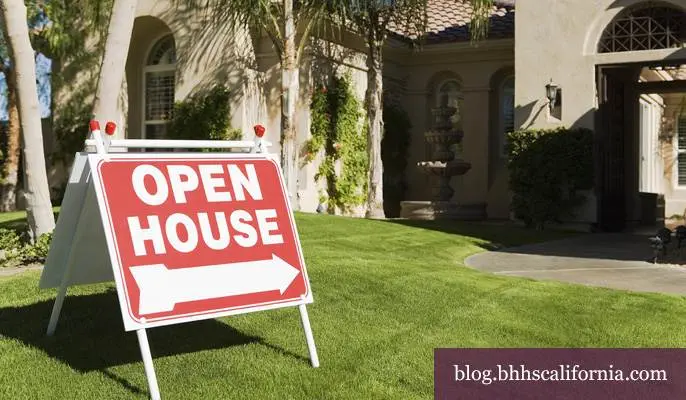 Selling your home requires a lot of time and patience. It can be overwhelming and stressful at times, but here are some tips and tricks to make the open house process just a little bit easier:
First impressions can make or break you
As the homeowner, many features of your house may seem normal and charming to you. However, it is important to take a look at your house as if it is your first time seeing it. Start outside by assessing your curb appeal. Make sure your shrubs and grass are trimmed and that paint looks fresh. You want potential buyers to see the outside of your home and be excited to walk in the front door. If the outside looks unkempt, they will assume the inside is as well.

Sell your kitchen first
If you only have enough money or time to upgrade one room in the house, make sure that room is the kitchen. New countertops, freshly painted cabinets with upgraded hardware and a new stainless-steel refrigerator will spruce up your kitchen and make it that much more appealing to buyers. Make sure countertops are clean and clear of personal items; potential buyers want to envision themselves in your home and they can't do that with your blender or your son's lunchbox crowding the counter space.
Don't leave your pup at home
If you have a dog, cat, or any other pet, be sure to check them into a pet hotel during showings. As much as you love your furry companion, not everyone feels the same way about having animals in the house. Potential buyers might see a pet, food bowl or pet fur and automatically assume your house is dirty. But don't worry–your beloved pet will be home again soon once you've shown off your beautiful home and won over a buyer!
Hide half of your stuff
Storage space is a big deal for potential buyers, and they will be checking out all of your closets, nooks, and crannies. They will want to see all (or half) of your belongings neatly organized so they think there is enough space for all of their belongings, too. So pack it up, give it away or trash the clutter! This will also depersonalize your space a little, which can be good. Potential buyers don't want to see an empty house, but they don't want to see every single one of your belongings, either.
Maximize your light
A bright, cheerful home is always going to feel more welcoming than one with drawn curtains and dim lighting. Clean the windows, change the lampshades, do anything you can think of that will let in sunshine. Even trimming down the bushes outside can make a huge difference in letting light in.
Make buyers comfortable
Above all, you are trying to make potential buyers feel comfortable and welcome in your home. You want to make it as warm and inviting as possible so they associate their experience in viewing your home as a positive one. When potential buyers leave, you want them to be envisioning themselves, their family, and their belongings in your home.
Like what you see here? Sign up for more! Our free e-newsletter informs you of listings in your community, insider real estate tips, the latest in home trends, and more.