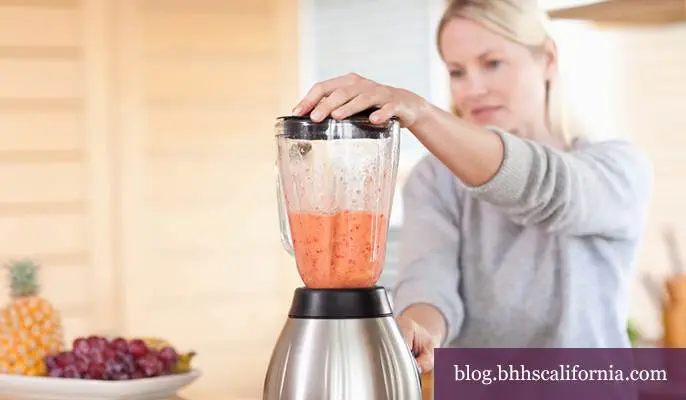 Kitchen blenders have come a long way since Stephen J. Poplawski, owner of Stevens Electric Co. in Racine, Wisconsin, began designing drink mixers in 1919. He patented them in 1922, along with a liquefier blender, and soon they were in use at soda fountains around the country to whip up malted milkshakes.
Fifteen years later, the Vitamix company–which had made kitchen products since 1921–introduced its own heavy-duty version of the blender. In 1949, the company hit the big time after showcasing its blender in the world's first TV infomercial.

Today, Vitamix is the blender of choice for a new generation of home chefs, though professionals have been using them for years. You can make everything from warm soup to creamy peanut butter, thanks to the powerful, high-torque motors; hardened stainless-steel blades; and preprogrammed, automated speed settings. Smoothies are a perpetual favorite, and new recipes show up online daily for applesauce, hummus, curry, lasagna, and much more.
Other brands are still popular, of course. The Waring blender (originally Blendor) has been around since 1937. It was perfected by popular radio bandleader Fred Waring, who backed it on behalf of two other well-know blender developers, L. Hamilton and Chester Beach, before manufacturing them on his own.
Cuisinart, KitchenAid, GE, Oster, and other brands continue to churn out consumer and pro blenders. And Vitamix is still churning out the infomercials on QVC and the Home Shopping Network. Many companies even sell via demos at home shows and county fairs.
But if you're thinking of upgrading from your old multi-button blender to a more modern version, it pays to do some research. Many of the models sold on TV and at demos aren't as large or powerful as those you can buy at retailers like Williams-Sonoma, Sur la Table, and Macy's–although they might include additional accessories and containers you'd pay extra for in the stores. The warranties might not be as extensive, either. If something goes wrong with a Vitamix, the company will pay for repairs and two-way shipping during the warranty period, which can be up to seven years, depending on model. Reconditioned models are available as well, but their warranty terms could differ.
Expect to pay about $300 to $700 for a high-end blender such as a Vitamix. As always, it helps to shop around online and in stores. Off-the-shelf models rarely go on sale, but you can use coupons at places like department stores and cookware shops to save money when possible.
Some things to consider before getting into the mix:
What will you use it for? For the occasional milkshake or puree, a standard blender is just fine. High-end models like the Vitamix are more for recipes that call for full-on grinding, crushing, whipping, and mixing. A curved container bottom helps create a vortex that pulls food more efficiently through the blades, which should be able to catch more bits of food as they rotate.
What size do you need? Containers range from about 20 to 64 ounces. If you're cooking for just one, the smaller size will do. But families and party hosts will enjoy the convenience of a larger container. Footprints are about 50 to 72 square inches, so think about how much counter space you're willing to give up.
Modes: Can the blender make heated soup; dissolve stems, leaves, and skin when making juices; and tidy up after itself with a little soap and water on clean cycle? High-end models offer all that and more, such as variable-speed control and pulse modes.
Accessories: Standard containers might not fit the bill, so see if smaller or larger sizes are available. Spatulas also are handy to have for some ingredients. Vitamix models include a "tamper" to help you presses ingredients into the blades for better processing of thick and frozen mixtures.
Like what you see here? Sign up for more! Our free e-newsletter informs you of listings in your community, insider real estate tips, the latest in home trends, and more.