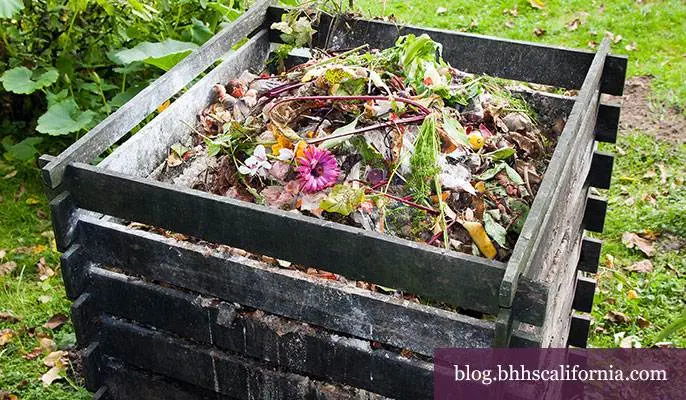 So, you've been diligently adding to your compost pile, making sure to add all the right materials, turning it daily or weekly to let it breathe, and successfully diverting unnecessary waste from landfills throughout the entire process. Now that you've started the process and are waiting for your pile to mature into fresh, usable compost, you may be thinking: How do I use my compost once it's ready?
Lucky for you, we've compiled a list of where to use your compost, how you should be using it, and what your compost should look like when it's ready for use. (If you're not at this point yet but are considering starting your own compost pile, we strongly suggest that you check out our earlier post on why you should compost, and then follow our Pinterest board on composting like a pro.)

When is your compost pile ready?
Depending on how you choose to care for your compost pile, it can take  one to 12 months to mature. Turning your pile daily, weekly or not at all makes a huge difference, as does whether you're using worms in your pile. The ingredients also matter, so make sure you are adding more carbon-containing ingredients than nitrogen-containing. (Learn the difference here.) 
To speed up the process turn your pile daily or every other day once it has the proper ingredient proportions. It's also a good idea to chop or break the pieces down to a 1-inch size before adding them to your compost pile.
What your compost pile should look like when it's ready
Dark brown in color
Earthy smell
Slightly moist
Crumbly texture
May still have twigs or eggshell bits
The good compost will most likely be at the bottom of the pile, so dig out any parts that match the above description, sieve out larger pieces that still need more time in the pile, then leave the rest so it will continue to mature.
Where to use your compost
Vegetable and herb gardens
Indoor and outdoor potted plants
On your lawn
Fruit trees
Flowerbeds
How you should be using your compost
Try to let your compost mature for about a month by setting it aside so that it won't "scorch" your plants
Apply in the spring or summer (applying it year-round doesn't hurt either, though)
Dig your compost into the top 6 inches of your soil
Use generously in the bottom of potato and bean trenches
Prioritize the potato, bean, cucurbit, and green leafy vegetables if you don't have enough for the entire garden
Use 3-4 inches in your flower beds prior to planting
Spread a couple of inches over existing soil to enrich your borders, and the worms will do the work to mix it in
Use "rough" compost (not completely broken down) as mulch to prevent soil erosion and replenish nutrients
Leave gaps around soft-stemmed plants
Spread it around the roots of your trees to provide nutrients and protect against drought and disease
Replenish potted plants and containers by adding an inch to existing soil
Crumble it around the base of plants for healthier and leafier herbs
Apply compost with each crop rotation–it's especially good for potatoes and carrots
Why you should want to compost
Again, homemade compost is a great alternative to buying expensive fertilizer, it benefits your plants and the environment, and it saves you money. If you are growing your own vegetables, have a garden you would like to see flourish, or simply want to reduce the amount of waste sent to the landfill, then starting your own compost pile should be a no-brainer! If you have extra compost left over, you can always donate it or offer it to your friends and neighbors. If you don't have a need for compost, you can always use a composting service that will provide a bin and pick up your compostable scraps weekly to be diverted and used elsewhere.
Information provided by Simple, Green, Frugal & Recycle Now
Like what you see here? Sign up for more! Our free e-newsletter informs you of listings in your community, insider real estate tips, the latest in home trends, and more.