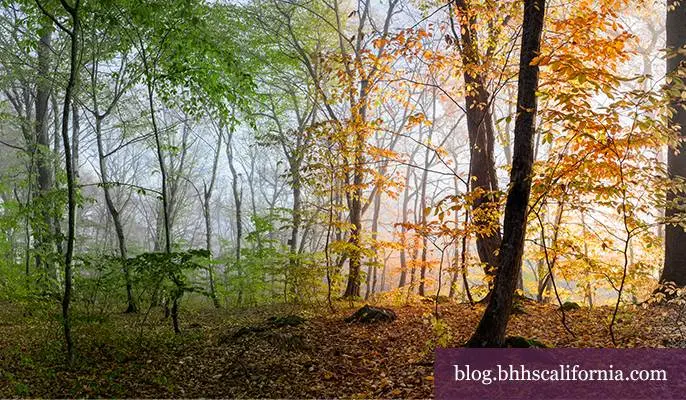 The information regarding the best time to list your home is endless. Some say early in the year is best, while others say winter is the perfect time. So how do you decide which season is right for your market? There are pros and cons to selling during each season. Although spring remains a popular time to list a home, it may not be the best time for you.
Spring
Mid-March to late-May is great time to list your home because temperatures in Southern California are still cool enough to allow for a stress-free move for both the buyer and the seller, compared to mid-summer where it can become uncomfortable to be hauling boxes. Additionally, spring brings a change in sunshine patterns. With more daylight, your home will look more attractive in the sunshine and clear skies and more buyers will be out after work/in the evening looking for homes.

Home sales that occur during the spring tend to benefit the seller. It's during this time that buyers typically pay the full asking price because there's greater competition in the market. However; more buyers also means a greater number of homes for sale. When you do decide to list your home, be sure your home is ready for sale so you're able to sell quickly and get your full asking price.
Another benefit to the spring season is that it coincides with tax season. As potential buyers collect their tax returns, savvy shoppers will put additional money towards a down payment, which puts the buyer in a better position in terms of financing and finding the home of their dreams.
Summer
Moving into the summer season, home sellers are likely to still see the benefits of tax season. Additionally, summer brings the ideal time for many families looking to buy. Buyers during summer may be looking to get their family moved and settled before the school year starts. Perhaps the biggest disadvantage to listing in summer is that you'll be competing with homes that didn't sell during the spring. These homes may have reduced their prices to entice buyers during the summer.
Autumn
During the autumn season, listing could be a good idea to attract buyers seeking a tax credit for next year. Buyers looking to qualify will be required to buy a home before the end of the year and therefore may begin looking in autumn. However, autumn does also signal the start of the school year. As kids head back to school and fall events are in full swing, family buyers may be scarce.
Winter
Winter typically means less competition in the housing market. Homes in Southern California may also see an increase in sales from those looking for second homes in warmer climates. Perhaps the biggest downfall of listing in the winter season is that it coincides with the holiday season. With holiday shopping and travels, buyers may be less likely to focus on buying a home during this time.
Regardless of when you're choosing to list your home, look into tax incentives. Coincide when you list your home with when there are rebates for home buyers or other government programs that make buying easier for prospects.
Before you choose to list, work with your real estate agent to understand the local inventory. While spring is a great time to list, with a higher inventory the price of your home could be affected. Listing at a time of lower inventory can help you to increase your asking price.
Like what you see here? Sign up for more! Our free e-newsletter informs you of listings in your community, insider real estate tips, the latest in home trends, and more.