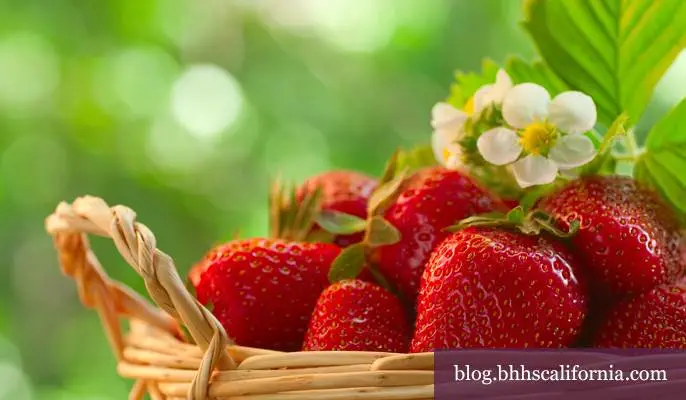 Strawberries are one of California's most popular and profitable crops, generating almost $2.6 billion for the state's economy. They are grown on nearly 40,000 acres over 500 miles that stretch from sunny San Diego all the way up to chilly Monterey Bay.
However, Ventura County splits the difference between the opposite ends of the strawberry-growing regions in California. Just as the growing season begins to cool down up north, it begins to heat up down south, and Ventura manages to get the best of both worlds. Or seasons.
The combination of sun, soil, and weather throughout Ventura County creates an environment perfect for not only growing strawberries, but for picking them as well. Because the plants are low to the ground and the berries light enough for even for the smallest children to pick, many farms throughout the region offer "pick your own" (PYO) tours and opportunities for families to spend a day getting back to nature in a fun and rewarding way.
Here are two of the more popular spots to pick strawberries in Ventura County:

Underwood Family Farms:
With locations in Somis and Moorpark, Underwood Family Farms provides families with wholesome, fun adventures and opportunities to learn about the growing cycle, sustainable agriculture and, above all, a chance to pick the freshest fruit possible. They have a bevy of strawberries to pick March through August, and also offers tours, a menagerie of farm animals, and a farmer's market where you can purchase produce without having to pick it first. Prices and availability of strawberries vary. Website
McGrath Family Farm:
Four generations of McGraths have worked the fields of their Oxnard family farm, growing fresh produce that is featured in fine-dining restaurants throughout California. Now they're sharing the joy of working the land with the general public by offering PYO strawberry events all throughout the growing season. McGrath Family Farm is a certified organic grower and part of the Community Supported Agriculture program, so you can be sure that the strawberries you pick are of the highest quality. However, the extended dry season and other environmental conditions pushed back the beginning of the strawberry season, so be sure to check with the farm before you head on out. Website
Picking strawberries may be fun, but it can also be hard work. Weather on the farms can vary greatly, even within the same day, so be sure to dress in appropriate clothes that are comfortable and functional. Bring lots of water, and of course, your appetite for fresh fruit!
Like what you see here? Sign up for more! Our free e-newsletter informs you of listings in your community, insider real estate tips, the latest in home trends, and more.