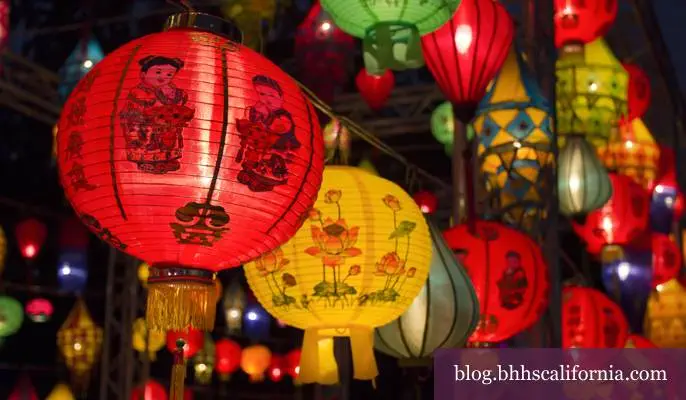 Usher in the Year of the Sheep with a number of events throughout Los Angeles' sizable Chinese community. Chinatown in downtown L.A. is the hub of activities, but other neighborhoods will have their own celebrations and events as well.
The Midnight Temple Ceremony is where thousands gather to make offerings to the deities, set off firecrackers to awaken the spirits, and burn incense to usher in good fortune for the new year. Participants include lion dancers, Buddhist and Taoist monks, heads of family associations, and many others from the Southern California Chinese community. This tradition takes place on the eve of Chinese New Year's Day and is typically followed by several days of return visits to the temple for blessings and public celebrations.

Where:
Chuan Thien Hau (Cam Au) Temple
750-756 N. Yale St.
Los Angeles, CA 90012
When:
Feb. 18, 10 p.m.-1 a.m.
Cost:
Free
Information:
Website
213.680.1860
The Undiscovered Chinatown Tour uncovers history, treasures, and great shopping in and around Chinatown. This guided tour takes visitors to a temple, an herbal shop, art galleries, antique stores, and more and a number of off-the-beaten-path points of interest. Walk through a myriad of alleyways, plaza stalls, and classical courtyards to discover the charm of this historic neighborhood.
Where:
Chinatown, downtown Los Angeles (call for details)
When:
Feb. 21, 10:30 a.m.-12 p.m.
Cost:
$15 per person
RSVP and Information:
Website
213.680.0243
The L.A .Chinatown Firecracker 5/10K Walk/Run and Festival is one of the largest and longest-running Chinese New Year charity events of its kind in the country. It is all volunteer-organized, with all proceeds donated back to the community. The music-packed Firecracker Festival is free to the public in Chinatown's Central Plaza and in conjunction with the Firecracker Health & Fitness Expo, where all participants must come to pick up their race packets. The expos feature a variety of health and fitness products and information, community organization booths and more.
Where:
943 N. Broadway
Los Angeles, CA 90012
When:
Feb. 28-March 1
Cost:
Festival free, race entry fees vary
Information:
Website
818.925.8434
Beijing Cultural Month at the Saban Theatre in Beverly Hills presents for one night only a full production of internationally acclaimed performances from the Beijing Performance & Arts Group, including Chinese acrobatics from the China National Acrobatic Troupe, a Peking Opera piece by the renowned Chen Junhua, and other extraordinary dance and musical acts. Guests also will enjoy an art exhibition from Beijing Foreign Cultural Exchanges Center.
Where:
Saban Theatre
8400 Wilshire Blvd.
Beverly Hills, CA 90211
When:
Feb. 21, 8 p.m.
Cost:
Free; RSVP mandatory, plus $4.75 Ticketmaster handling fee per ticket
Information and RSVP:
Tickets
888.645.5006
323.655.0111
Like what you see here? Sign up for more! Our free e-newsletter informs you of listings in your community, insider real estate tips, the latest in home trends, and more.