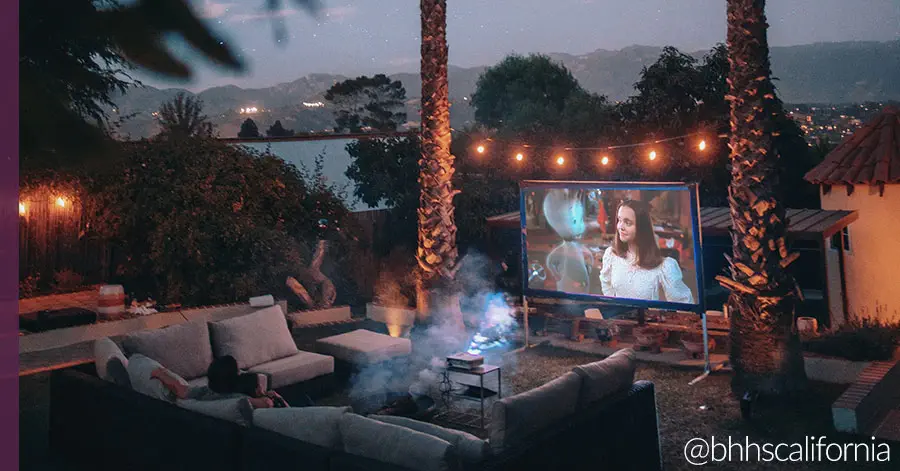 Did you know that 70% of adults prefer to enjoy their cinematic experiences from their home theater, according to Market Watch.
Enjoying a great blockbuster or your favorite indie film from the comfort of your own home sounds like the perfect way to spend the holiday and winter seasons.
Take a look at four impressive home theaters inside homes that are currently listed for sale in Southern California.
Presented by Marc and Sara Shevin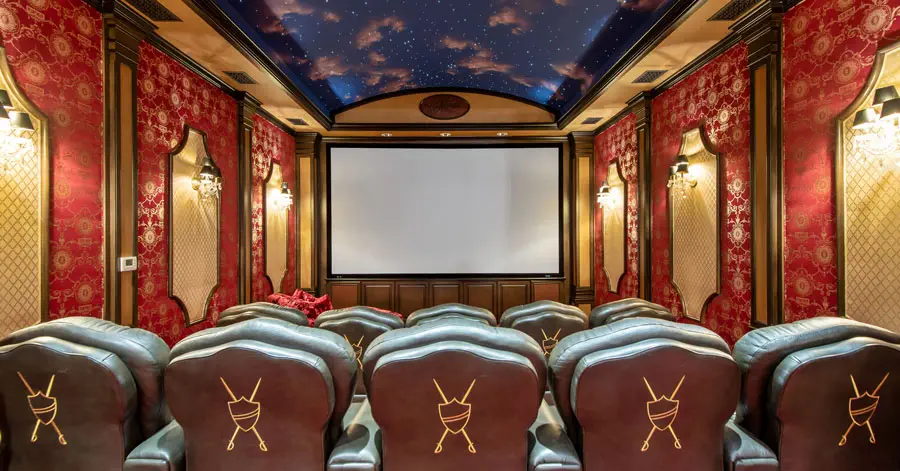 We can't decide which feature in this home theater is our favorite: The dreamy night sky depicted on the ceiling or the impressive custom seating? Grab the popcorn and you're guaranteed to enjoy tonight's showing.
---
Presented by David Offer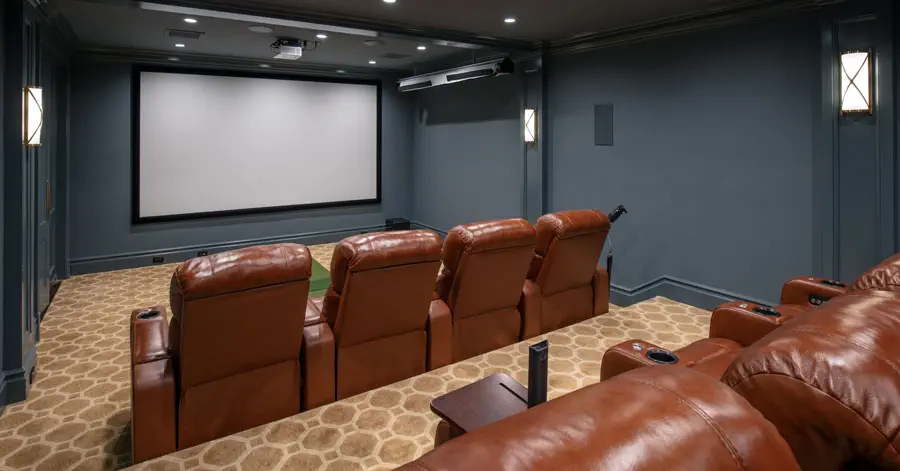 Found inside a classic traditional estate in Los Angeles, this theater's dramatic paint color allows theater visitors to enjoy their viewing from a dark and immersive space, providing an impressive cinematic experience.
---
Presented by Greg Noonan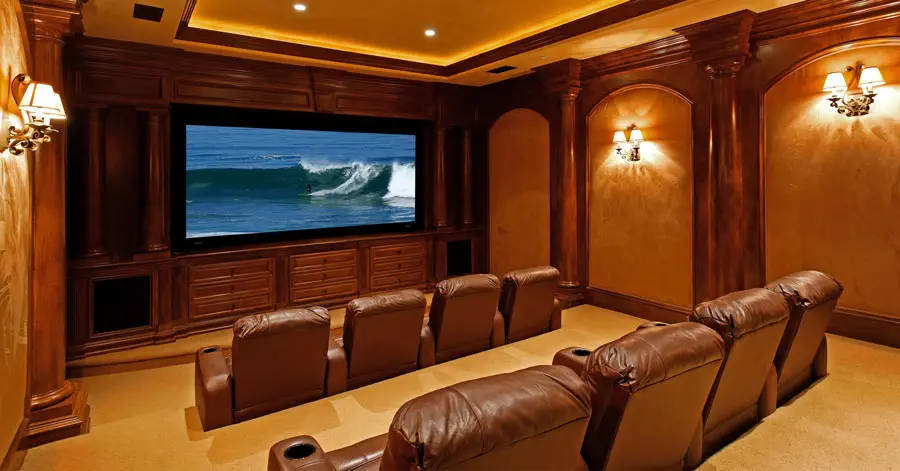 This La Jolla home's theater displays the epitome of elegance. From the brown leather stadium seating to the natural wood beams, this in-home theater is sure to impress viewers time and time again.
---
Presented by Cecilia Guerrero de Zavala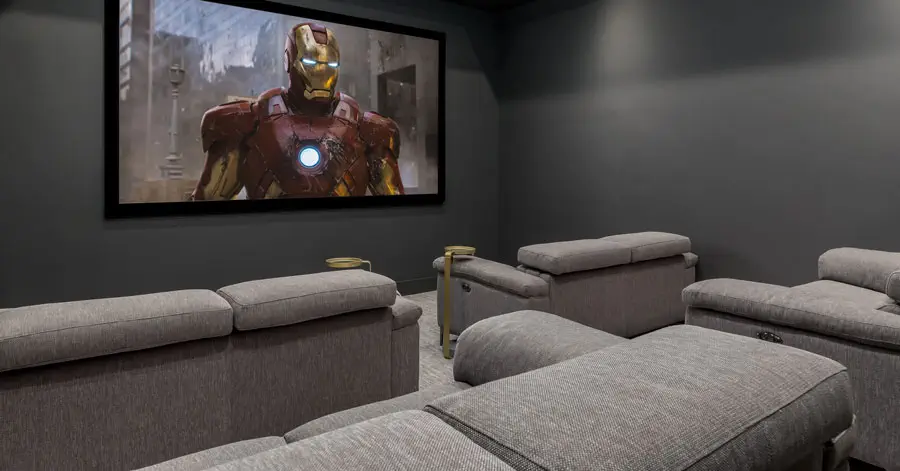 Pairing dreamy grey aesthetics with modern gold accents was an excellent choice for this San Diego home's theater. Regardless of if you're settling in with an action-packed superhero film or a delightful romantic comedy, this theater is ready for movie night.
Still searching to find your perfect home theater?
Search all Southern California homes for sale then connect with one of our experienced real estate agents.
Like what you see here? Sign up for more! Our free e-newsletter informs you of listings in your community, insider real estate tips, the latest in home trends, and more.