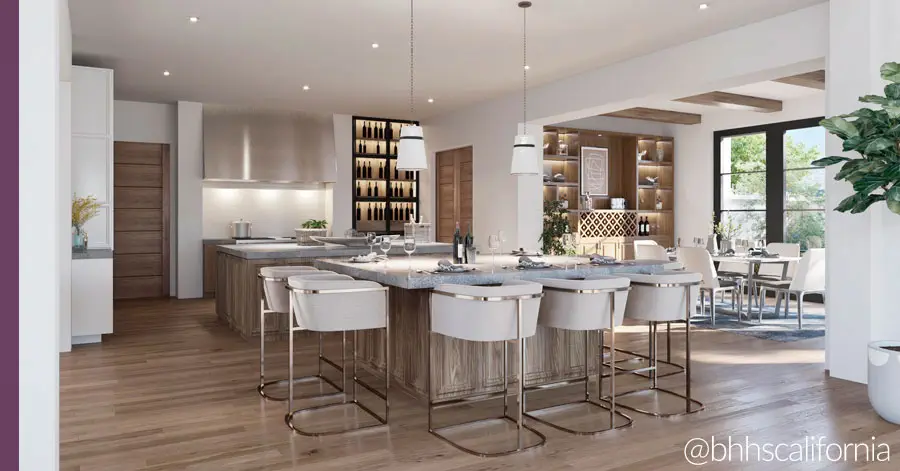 While we always love a stunning chef's kitchen, we are especially drawn to them around the holiday season. Kitchen features like islands and additional seating allow family and friends to come together around such an important component of holiday tradition: the food!
Here are seven of our favorite kitchens in homes currently for sale in Southern California.
Presented by Sonja Huter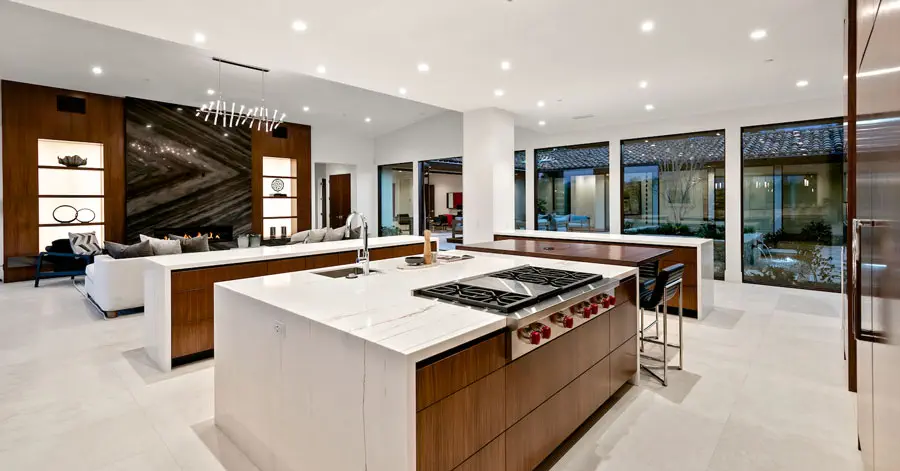 A spacious kitchen island (or two) can contribute to a great chef's kitchen. In this home, you will find plenty of counter space, which is great for displaying a spread of snacks and treats for visitors during the holidays. If you're looking to show off your charcuterie board skills, then now is the time.
---
Presented by George Salazar and Yana Beranek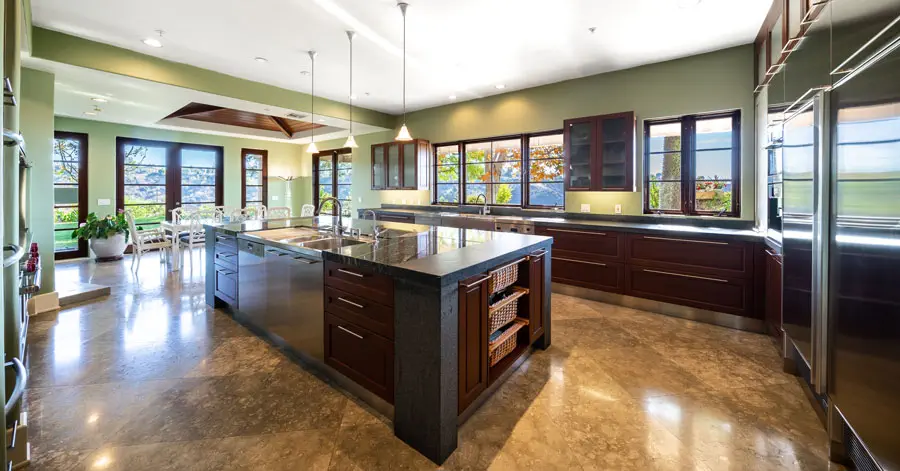 This kitchen's earth tones pair well with the natural light, creating an inviting and luxurious environment for whoever you might be entertaining. The ample amount of counter space is perfect for holiday preparations as well as day-to-day kitchen use.
---
Presented by Cecilia Guerrero de Zavala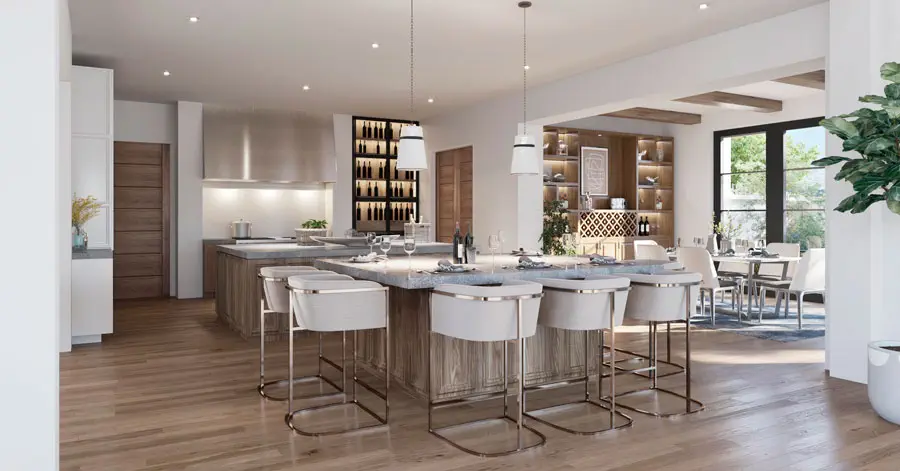 This kitchen is a prime example of how to make the most of additional seating. An arrangement like this are great for welcoming friends and family for a glass of wine or appetizers as you put finishing touches on the perfect holiday meal. We also think it's a great spot to frost some sugar cookies.
---
Presented by Jane Cudworth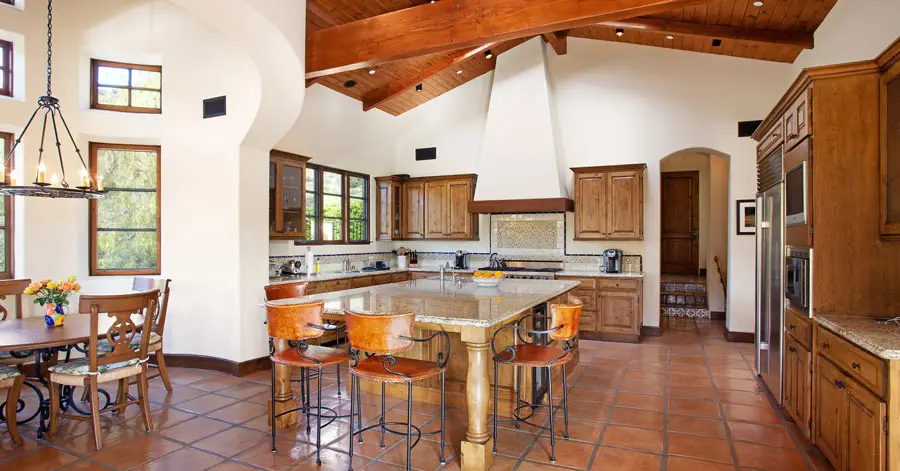 This Calabasas escape's kitchen pairs nature with luxury, offering a great deal of space and awe for visitors this season. Whether they're talking about the incredible antique barn beams on the ceiling or the exceptional \light fixtures, this kitchen is sure to wow your guests.
---
Presented by Ann Amaral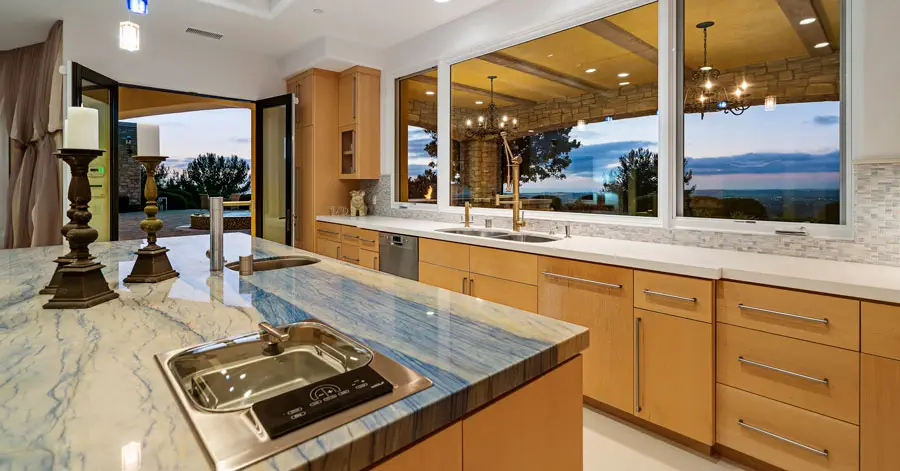 A chef's kitchen with an indoor/outdoor feel is always great for entertaining. Aside from natural lighting and fresh air, your guests will be stunned by the amazing views from your kitchen. A bonus? Check out the amazing storage options for your kitchen gadgets.
---
Presented by Melody O'Leary-Namikas and Kaitlin Miller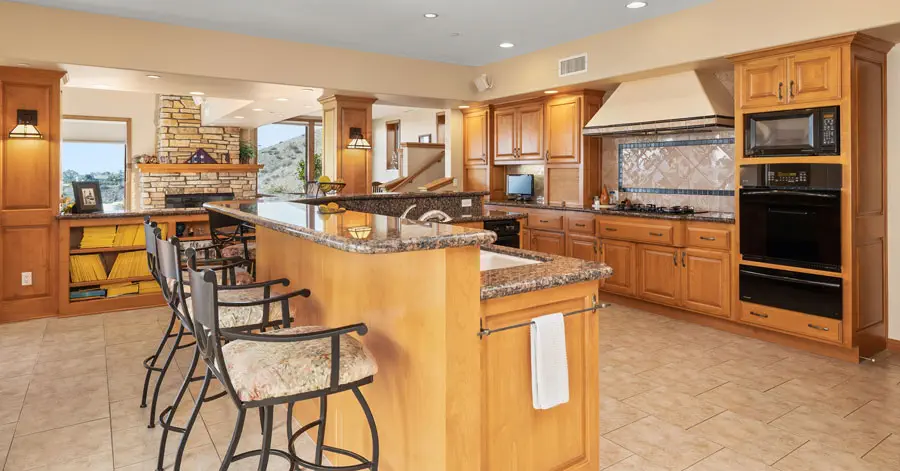 A well-fitted chef's kitchen can level-up holiday hosting and this one is no exception. The kitchen flows beautifully into other living spaces, which allows everyone to enjoy each other's company regardless of your role in the festivities.
---
Presented by Joel Blumenfeld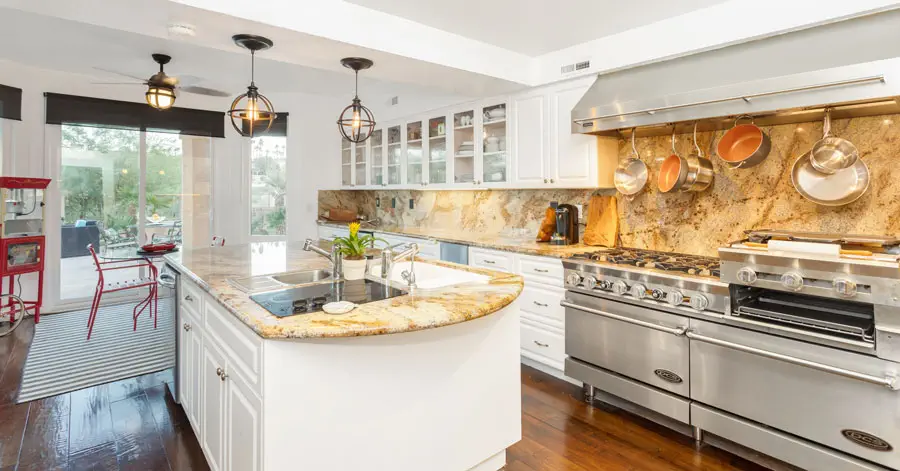 If you're looking for a jaw-dropping gourmet kitchen, then we have you covered. From beautiful finishing touches to impressive stainless steel appliances, this kitchen is ready for anything you could be cooking up for the holidays.
Still searching to find your perfect chef's kitchen?
Connect with a Southern California real estate agent near you.
Like what you see here? Sign up for more! Our free e-newsletter informs you of listings in your community, insider real estate tips, the latest in home trends, and more.