Author: Amy Finley
Photography provided by: John Dole
Information provided by: Riviera San Diego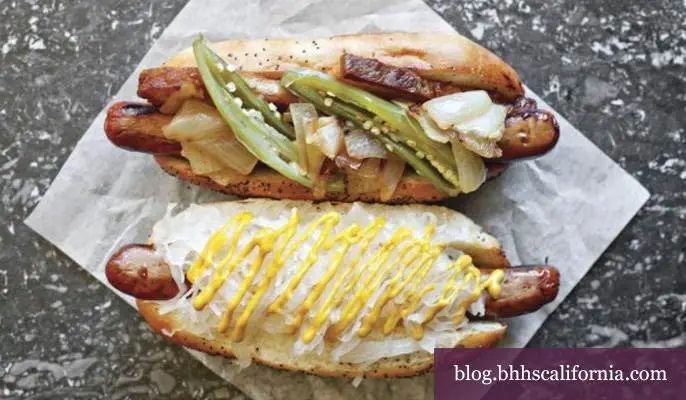 Haute diggity! We present your new ballpark indulgence.
Leave batting practice to all those new super-slugging Padres. Our spring training consisted of working up an appetite for the hautest dogs ever to hit San Diego. In tribute to America's favorite pastime, Petco Park-adjacent Rare Form gives the no-frills frankfurter a gourmet upgrade worthy of the glammed-out eatery's high-design sensibilities. Chef Aldo Negrete makes egg-enriched poppy seed-buns from scratch and custom-grinds a blend of pork and beef to craft the ultimate sausage. But, really, it's all about the toppings. (Ketchup? Please. CH Projects—and Arsalun Tafazoli—are behind the resto.) The Haole has crispy bacon, roasted pineapple, and charred jalapeno, while the Abe Froman sports peppers, dill pickles, onions, tomato, celery salt, and the neon-green relish that signifies its real-deal Chicago status. Wanna hit a home run? Show your S.D. pride and take a bite out of The Murph, a bacon-wrapped, house-made mustard-garnished flavor bomb piled with caramelized onions and spicy jalapenos. You can hang a star on that baby!
Like what you see here? Sign up for more! Our free e-newsletter informs you of listings in your community, insider real estate tips, the latest in home trends, and more.