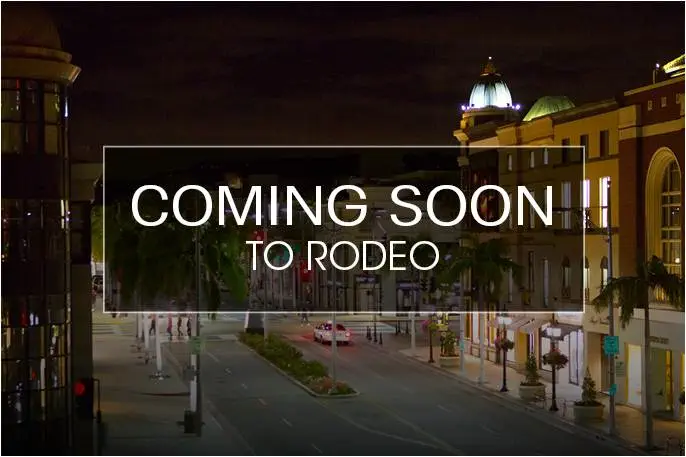 The Beverly Hills branch of Berkshire Hathaway HomeServices California Properties makes the most famous street in the world their new home on Rodeo Drive.
Staged against a backdrop of the world's finest retailers and high-end boutiques, the new Beverly Hills Berkshire Hathaway HomeServices office joins the mecca of luxury, fashion, and entertainment found on Rodeo Drive.
By embracing the elements of a luxury shopping experience, the move to Rodeo Drive offers a fashionable and accessible street-level office directly across from the Beverly Wilshire Hotel. This new convergence of Berkshire Hathaway HomeServices' reputation with the height of retail notoriety makes for a formidable luxury property hub.
"The residential real estate office of the future is here," said Branch Manager Nick Cacarnakis. The architectural design features include many innovations like collaborative huddle rooms, complete with design focused furniture, coffee tables, and flat screens. Clients, agents, and staff are all set to strategize among the elevated ceilings, expansive windows, and glass walls, which allow an abundance of natural light inside and encourage an environment of collaboration.
Mary Lee Blaylock, President and CEO, projects that this new creative space, coupled with a hyper focus on client and agent needs, will result in even greater success.
"This is very exciting because our new office is in a highly visible location and recognizable throughout the world," said Cacarnakis. "Plus, our office already has the infrastructure and relationships in place that makes our agents the best at effectively serving their clients, while anticipating market trends."
Berkshire Hathaway HomeServices executives have also pointed to the data regarding the number of people who visit the Beverly Hills area on a daily basis, banking on the unparalleled marketing exposure from the inherent tourism for local home sellers.
The move to the new and premiere location aligns perfectly with the history of Berkshire Hathaway HomeServices California Properties and its active vision for the future. With a network of nearly 60 local offices in Southern California combined with the philosophy and financial backing of a worldwide respected brand, the Berkshire Hathaway HomeServices Beverly Hills and all the other offices continue to grow and advance.
"At Berkshire Hathaway HomeServices Beverly Hills, clients have the confidence that our agents have a local presence that is vital, so our clients can collaborate with an agent who is truly an expert in their market. We believe that giving agents access to the resources, systems, support services, and global phenomenon of the Berkshire Hathaway brand also provides an unequaled advantage," added Cacarnakis.
Berkshire Hathaway HomeServices California Properties—A reputation of strength, integrity, and trust. The way of the Residential Real Estate Future.
To find a local market expert in your neighborhood and leverage the value of your real estate assets or aspirations with our company's real estate prowess, call 310-777-7800 or contact one of our Beverly Hills REALTORS®.
Like what you see here? Sign up for more! Our free e-newsletter informs you of listings in your community, insider real estate tips, the latest in home trends, and more.