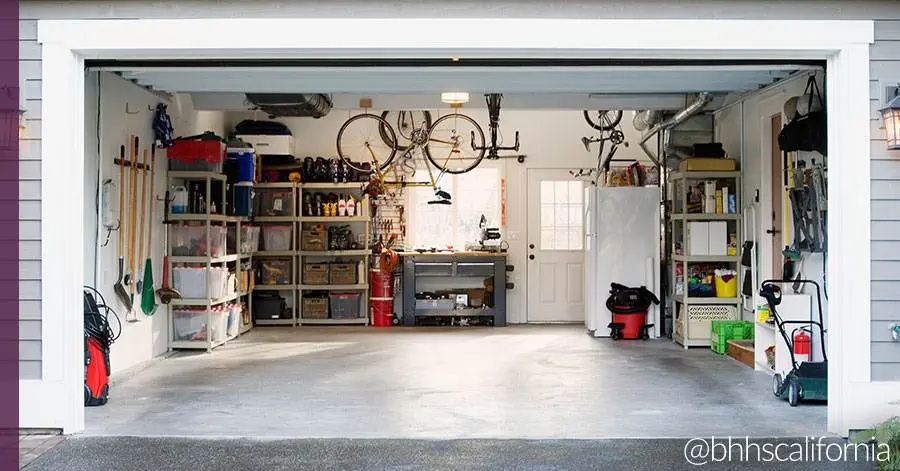 The stress of a messy garage can ruin your day every time you go in there. It can be almost impossible to complete a DIY project when you have to dig around for your tools and supplies. And having to hunt for sports equipment like it's buried treasure definitely puts a damper on any fun activities you were planning. 
Our partners at American Home Shield® are sharing their favorite tips to help organize your garage. Plus, you may have some of these supplies already laying around at home!
DIY loft storage
It's easy to add DIY loft storage to an unfinished garage with overhead ceiling joists. All you need is a large piece of plywood to get started!
PVC pipe stool storage
Have some extra PVC pipe? You can use them to create cheap and easy storage for large, long-handled garden tools, like shovels, rakes and hoes.
Bike hooks
Mounting your bikes is an easy way to get them out of the way and clear storage space on the floor of your garage.
Stud grabber hooks
If you have an unfinished garage with exposed studs, stud grabber hooks offer a sturdy and inexpensive option for adding wall storage space.
Pegboard
Pegboards are a garage staple and great for keeping small tools at hand.
Want more garage organization tips? Keep reading American Home Shield's 11 easy storage ideas for your garage.
Like what you see here? Sign up for more! Our free e-newsletter informs you of listings in your community, insider real estate tips, the latest in home trends, and more.