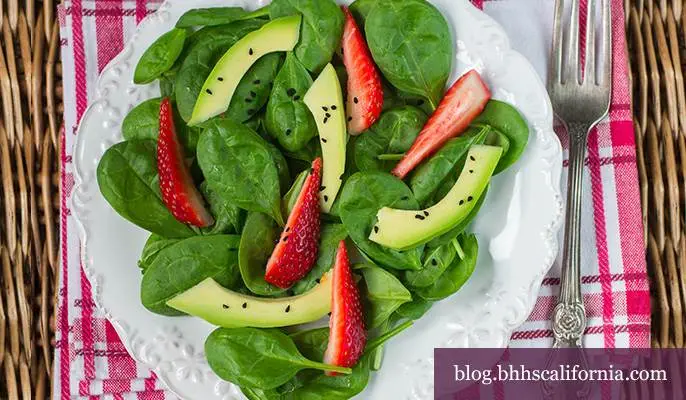 The spring season is here, and with it comes a fresh new variety of produce ripe and ready to be eaten. We've combined a few in-season ingredients here crate a summer salad recipe sure to incorporate some of the most delicious flavors of spring. Try it out and tell us what you think.
Salad Ingredients
4 cups baby spinach
1 avocado, diced
2 cups strawberries, halved
¼ cup sliced almonds
2-3 shallots, sliced
Dressing Ingredients
2 tablespoons red wine vinegar
1/8 teaspoon salt
1/9 teaspoon freshly ground black pepper
2 tablespoons olive oil
1 tablespoon sugar
Preparation
Combine dressing ingredients in a small bowl. Whisk until smooth.
Combine salad ingredients in a bowl. Toss gently.
Drizzle dressing over salad and serve.
Like what you see here? Sign up for more! Our free e-newsletter informs you of listings in your community, insider real estate tips, the latest in home trends, and more.