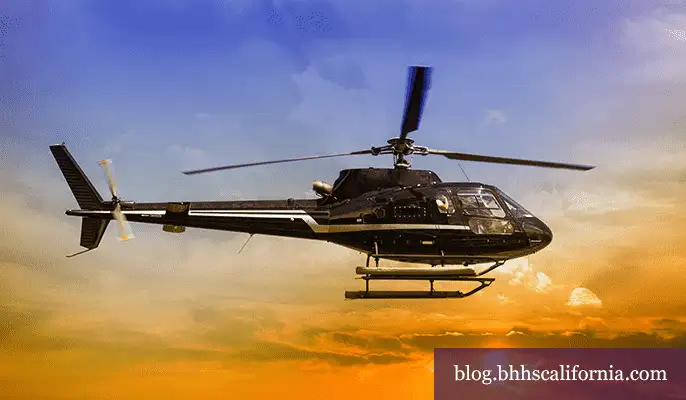 Santa Barbara is favored with perhaps some of the most beautiful scenery anywhere in the world. From the majestic beauty of the Santa Ynez Mountains to the sandy shores of Goleta to the stark charm of the Channel Islands, the city has something to offer everyone. While hiking, driving, or sailing through these areas are wonderful ways to enjoy their splendor, there is one way to see them that many people overlook. That is, actually overlooking it, from the air.
Helicopter tours of Santa Barbara offer a unique way to see all the different parts of the region, and all in one day. Some of the most popular tour providers include:

Channel Islands Helicopters: Based in Oxnard but featuring flights across the region, Channel Islands Helicopters offers a wide variety of tours, including aerial views of the missions, the mountains, the islands, and more. And if you're feeling especially daring, you can book the special Cachuma Tour to explore the untamed California wilderness just inland and beyond the surrounding Santa Ynez Mountains. Tours start at 15 minutes and go up to an hour, and range from $94.50 to $299 per person. Website
Nanco Helicopters: Departing daily from Goleta Municipal Airport, Nanco Helicopters offers one of the most comfortable ways to view Santa Barbara. Their state-of-the-art Robinson R44 Raven I's cabin is the perfect way for three passengers to take in the region without feeling cramped or being crowded. To help prospective clients select the length and settings of their tours, Nanco groups them by how involved and exciting they are. They include "For the City Folk" 15 minutes, "Coastal Cruiser" 30 minutes, "Adventurer" 45 minutes, and the 60 minute "Explorer" package for the truly daring. Choose wisely. Website
Santa Barbara Helicopter Tours: See the splendor of the "American Riviera" in ways you'd never thought possible. With four different tours that span the entire coastal region, the wine country, the city, and the Channel Islands, Santa Barbara Helicopter Tours has something that will fit the desires of any customer. Prices range from $150 to $550 per person, and expect to spend 20 to 70 minutes taking in the sights and scenery of one of the world's most beautiful regions. Website
If you're feeling brave and want to make memories that truly last a lifetime, perhaps a Santa Barbara helicopter tour is just what you never knew you were looking for.
Like what you see here? Sign up for more! Our free e-newsletter informs you of listings in your community, insider real estate tips, the latest in home trends, and more.