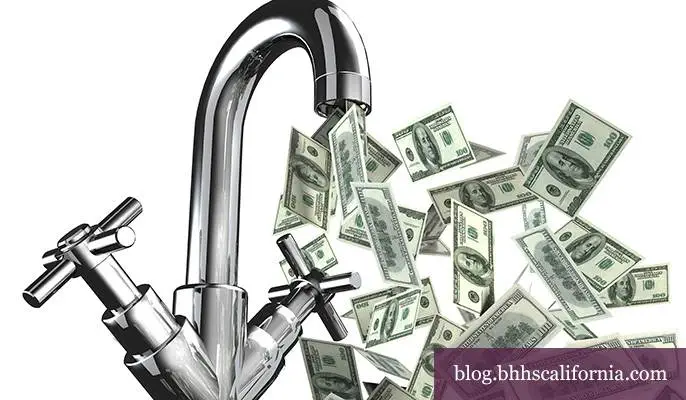 Water conservation is a topic those of us in Southern California are all too familiar with. While in the midst of one of the most severe droughts on record, it's no surprise that counties throughout California are putting together programs to incentivize residents to take part in conservation efforts. Rebates are available for homeowners as well as renters, and typically fall into one of two categories. Rebates can be obtained for indoor and outdoor water-saving technology. Rebates can be obtained through programs from California American Water and the Metropolitan Water District of Southern California. Many of these rebates can easily be applied for online.

Rebate programs
Indoor
Indoor residential and commercial rebates are available on a number of qualifying products. The goal of this type of rebate is to cut down the use of the biggest water abusers. Rebate-qualifying products are typically those that reduce water usage and are energy-efficient. Look for qualifying products like toilets, clothes washers, and dishwashers. Rebates for upgrades to these types of appliances can range from $35-$100 or more.
Outdoor
Outdoor rebates follow a similar structure to indoor rebates. Upgrading to equipment that conserves water and energy can result in substantial rebates. For example, updating your outdoor nozzles to rotating nozzles can lead to a savings of $4 per nozzle. Typically, these outdoor upgrades can result in rebates from $2-$400.
A great program offered to all California American Water customers is a free home inspection. Contact your local office and a certified expert will visit your home or rental property. The expert will identify ways you can save water and money, as well as check your systems for leaks. California American Water also offers free water-saving devices to all Ventura County customers, including kitchen aerators, bathroom aerators, toilet tank banks, toilet leak-detection tablets, replacement flappers, shower heads, shower timers, California American Water hose spray nozzles, soil moisture probes, and drip gauges.
This summer, the city of Ventura Water Department will launch a Water Wi$e Incentive Program. This new plan will allow residents to qualify, after inspection, for up to $800-$1,600 (depending on lot size), to a pay a licensed contractor to remove high-water-use turf. These rebate funds can also be used to purchase low-water-use plants, mulches, and a landscape design plan. Another $300 might also be made available to upgrade irrigation systems, convert systems, or remove them entirely. Sign up to learn more about the program though the Ventura Water's Pipeline Newsletter.
Like what you see here? Sign up for more! Our free e-newsletter informs you of listings in your community, insider real estate tips, the latest in home trends, and more.