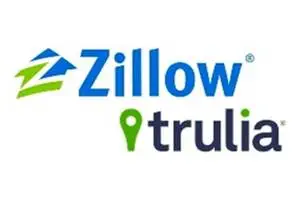 The real estate industry has been buzzing about the Zillow – Trulia merger. Separately, these are the two largest online real estate listing companies in the United States. The plan to merge swirled throughout the industry last week and have since been confirmed; causing a substantial gain in Zillow's stock price. However, the merger will do more than boost the bank accounts of those invested in these companies, it will also affect the real estate industry as a whole.
What Likely Will Not Change
If you've ever used either of these sites before you've probably also noticed that there isn't as much information available for a property when compared to a local real estate agency. This fact is not likely to change as neither site is an MLS. Plans to take over MLSs have not currently been discussed in terms of this merger. Consumers should not expect to get access to more listings or depend on better information, but the ease and functionality of these sites should continue to improve. Most buyers begin the process online and these two sites are the most popular places to start. Consumers expect to receive hyper-local content from local real estate companies. Although they may begin their search online, those in the market to buy a home will be looking for local information from an agent.
Likely Changes
Each site charges different rates for real estate agents to promote their listings. With the merger advertising rates could become much higher. What consumers and agents are more likely to see will be an increase in digitally friendly and streamlined approach to buying a home. Advances in technology now allow buyers to search, tour and secure loans online. As online capabilities continue to advance, brokers will be expected to accommodate a new breed of buyers and sellers. Consumers will choose their brokers by the knowledge they provide and expect increased transparency and full disclosure about a property.
Consumers and agents can also expect the current features on each site to continue to grow. Zillow allows users to leave reviews and testimonials, it's likely this will turn into an agent ranking system. Users can also expect to see more real estate corporations partnering with Zillow-Trulia. This could mean an influx of corporate ads or even preferred listings from some companies.
Like what you see here? Sign up for more! Our free e-newsletter informs you of listings in your community, insider real estate tips, the latest in home trends, and more.