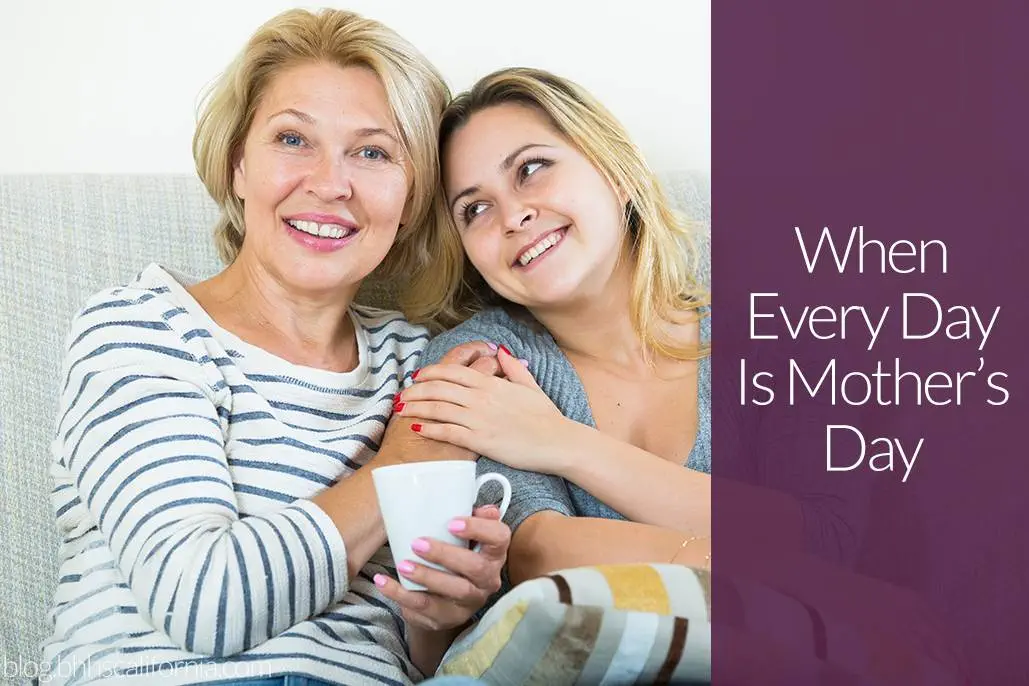 Last Mother's Day, we realized how many of our agents work with their moms who are also agents. So we decided to talk to a dynamic duo in each county of our market area to find out how and why they like working with close family members. Here's what they had to say.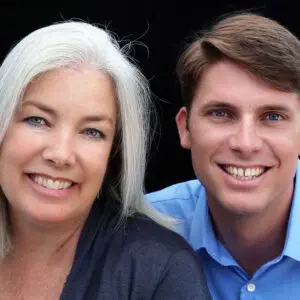 Educated as an engineer, John gravitated to real estate after witnessing his mom's 15 successful years as a REALTOR®-Sales Associate in our Mission Hills office. John became a licensed agent in 2007, but finally took the plunge and became a full-time REALTOR®-Sales Associate in the same office two years ago.
John on partnering with his mother:
"Seeing her success helped with my desire to be in the industry. I think my expertise level in real estate is probably that of a much more experienced agent because of my mother. I've shadowed her on listing appointments, appraisals, home inspections, and every single aspect of the real estate business. Her 15 years of experience have rubbed off on me, helping me succeed, and maybe even putting me in a position I might not normally have been in had I not had her as a mentor.
"Now I work with her every day, whether at the office, by phone, or at various properties. I'm two years in and getting high-value listings, working with tons of buyers, having a pretty good close rate. I might not have had success in many of the situations I get in if I hadn't been able to see how she handled them."
On working with family:
"If you already have a family member in the industry who has a successful business, if you can learn and follow what they do and have them as an everyday coach, I think it's beneficial. Having me in the business keeps it fun for my mom as well. Her knowledge definitely jumpstarted me, and enabled me to make real estate a career."
 John's message to Joanie:
"I wouldn't be where I am in two years without having your help, patience, and guidance, so I'm very appreciative for that."
Allison had a long, successful career in the entertainment industry, but grew up in a family of real estate professionals. Now a REALTOR®-Sales Associate in our Calabasas office, Allison works closely with her mom, Kathy King, Regional Vice President for 11 Los Angeles branches, a licensed agent since 1972, and a broker since 1976.
Allison on working with her mother:
"I grew up going to open houses, going with my mom to show clients properties. I was very active in looking at houses and keeping an eye on the market. I was always really drawn to real estate. My husband finally said you should just go and get your license, so I did three and a half years ago.
"Mom and I do some deals together. She's my manager so I work with her like everyone else does. But I get to call her late at night with any problems, and that's a nice little perk. She has definitely been a mentor to me. She has so much knowledge, and such a thorough understanding of what is the right thing to do in any given situation, so she's the first person I call if I have any questions.
"It's been neat to see what an important person she is to everyone in our office, and how much she helps other people, how respected she is, and how demanding her job is. She's so unbelievably active and to see that side of her makes me admire and respect her even more."
On working with family:
"Mom has been invaluable to me. I realized I picked up a lot of things from her along the way. My first job was working for her company as a receptionist. Growing up with her, I picked up a lot of the language of real estate, which sometimes sort of comes out in certain situations. I'm not sure I even realize how I really know it. It's just in me.
"If you want to work with your family, you have to know their personalities, the family dynamic. My mom and I both are very independent, take-charge kind of people, so we have a good synergy, and it's been great. If she were different and I were different, I don't know if it would work.
"My dad, two brothers, my sister, and brother-in-law are in real estate. So is my stepmother and stepfather. It's definitely the family business."
Allison's message to Kathy:
"Thank you for being such an amazing role model, and for showing me how to be a loving mother, and an accomplished career woman. I have so much respect for you."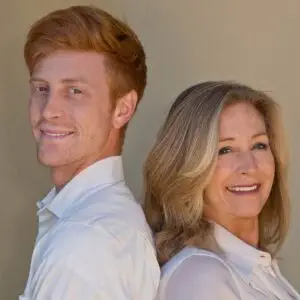 After graduating from UCLA in 2014 with a degree in psychology and education, Ryan worked as a camp counselor while deciding which direction his career should take. Mom Julia, a REALTOR®-Sales Associate in our Ventura office and licensed since 1997, encouraged him to obtain a real estate license, which he did last January. He affiliated with the Ventura office the next month.
Ryan on working with his mother:
"It's been a learning experience. We definitely have different styles of doing things. She has the mentality of being a full-service agent, offering staging and a lot of helpful remodeling tips, even telling clients to cut the grass to make the house more beautiful. I'm more on the tech side, trying to get exposure and be more of a numbers guy. But we do have a nice complement and we're learning to work with each other.
"She's helping me be more relational and work on maintaining individual relationships. I've been helping her with marketing and how to appeal to millennials and the newer generation. We closed my first sale last Friday, and have another closing this week, and a few listings coming up, too. So it's going well."
 On working with family:
"I think having a business within the family is another way to strengthen the ties. You push each other's buttons and kind of find out how you work on different levels, which can help you grow together. I've found it can be a burden but also a blessing. It increases the knowledge and understanding you have of each other.
"Both of my parents encouraged me to pursue working in real estate. I really like it. It's a new challenge every day. Waking up and knowing there's almost limitless potential and a lot of room for growth is really exciting. It's great to get out and meet new people, too."
 Ryan's message to Julia:
"I love you and I'm really grateful for all you've done to help me get into this business, and all that you've taught me. It's really priceless information and experience."
It's really a family affair for Brenda and Beverly, REALTOR®-Associates in our Corona del Mar office. Brenda has been working with her mom, a licensed agent for 42 years, since becoming licensed herself in 2009. Brenda's grandfather was an agent into his early 90s.
Brenda on partnering with her mother:
"Working with my mom has been great, just wonderful. I've been given all kinds of wisdom. I've learned how to do things correctly and how to preserve your good reputation with other agents, which is really important. She has a wonderful reputation, is very well-respected. We're very active together. We just sold a house that we both listed in Spyglass last week.
"Working together has brought us closer. I never understood what she went through before, why she was so busy all the time, on the phone, and running around, had to leave the house–and now I totally get it. I appreciate how she grew such a huge business."
On working with family:
"I think it's a wonderful avenue for the family–it's a very good thing. Teams that involve family members usually do very well. I've very proud of working with my mom and for all she's taught me. I'm now the No.1 agent in the Corona del Mar office thanks to her guidance."
Brenda's message to Beverly:
"Thank you for being my biggest cheerleader in life! I love you very much."
Colette has been working with her mom, Barbie, since obtaining her real estate license last November. Barbie has been an agent the past 17 years. It's already a rewarding experience for the duo, who work out of our Montecito office. 
Colette on partnering with her mother:
"It's a beautiful story because as a decorative artist for 20 years, I didn't know if real estate would be a good fit. But I really enjoy it and I really enjoy working with my mom. One never knows how that's going to work out. But she's a joy to work with, is very knowledgeable, and is an excellent mentor.
"As I saw my mom growing in her business, I just decided it looked like something I could do as well and grow in it. Now I'm in it for the long haul. We both are. I can see how a lot of her business is repeat clientele, and referral clientele. I really admire that and look forward to that in the future."
On working with family:
"It helps as a team to have someone seasoned who can assist and come alongside you. I highly recommend it if you get along with your family. My mom is easy to get along with and knows what she's doing, so it's a nice fit. What inspired us is there are other mother-daughter and family teams within the Berkshire Hathaway HomeServices California Properties community, and we saw it was working for them. We saw the opportunity for us to grow as a family business. They inspired us to follow in their footsteps. We realized too that each person has their specialty and their role within the team. We're finding our own personal rhythm in that, which is really neat."
Colette's message to Barbie:
"My mother is a woman of service, of generosity, thoughtfulness, and is a hard worker. I've admired her my whole life. I consider it an honor and a privilege to be working alongside her. I've listened and gleaned from every word that comes out of her mouth because I want to be as good as she is in her occupation, and who she is as a lady in life. I admire her greatly."
Like what you see here? Sign up for more! Our free e-newsletter informs you of listings in your community, insider real estate tips, the latest in home trends, and more.