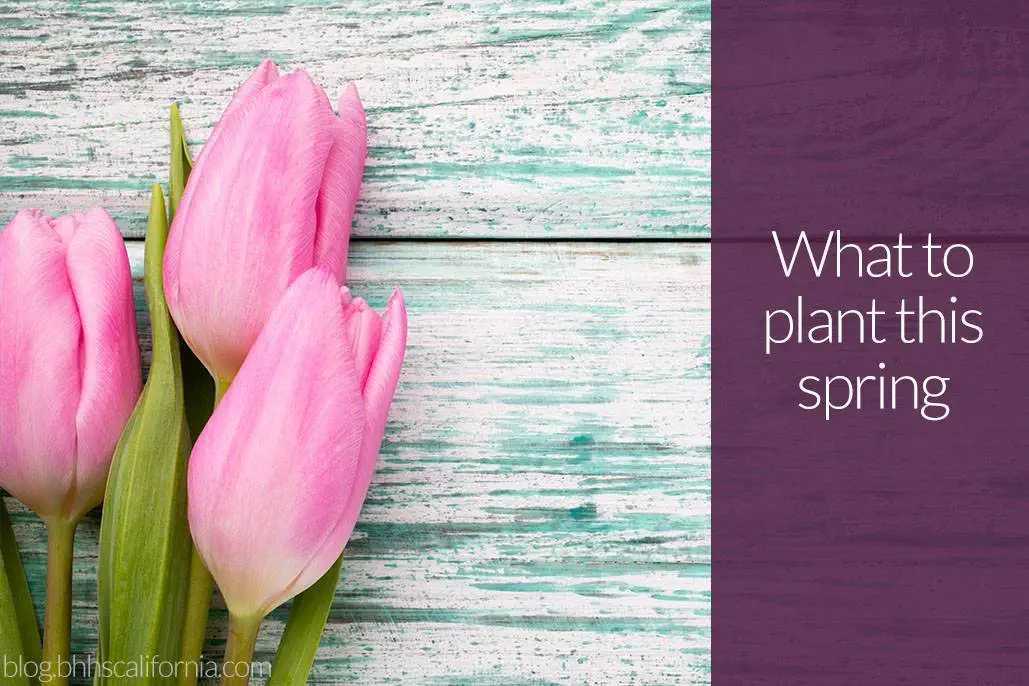 Daylight saving time has begun and spring is officially here, which means now is the perfect time to head outside and get to work on your garden!
If you haven't made a plan for your garden this year, take some time to determine not only what you want to plant, but also where it will be placed, when it will be harvested, and what your garden will look like later in the year. It's a good idea to plan your garden with varying harvest times to ensure you have a thriving garden all year long.

As cooler temperatures begin to fade, replace your cool-season annuals with plants that thrive in the summertime heat. Below, we've outlined fruits, vegetables, herbs, and flowers that are ready to be planted in Southern California this spring.

Fruit and vegetables to plant in spring
Purple beans
Lettuce
Radishes
Beets
Spinach
Peppers
Cucumbers
Squash
Tomatoes
Okra
Onions
Peas
Potatoes
Pumpkin
Sweet potato
Melons
Herbs to plant in spring
Basil
Chives
Parsley
Rosemary
Sage
Tarragon
Thyme
Flowers to plant in spring
Diascia
Pansies
Violas
Primroses
Marigolds
Cosmos
Lobelia
Verbena
Armeria
Geraniums
Dahlia
Once you've planted your garden, make sure you're prepared for spring pests. Warm weather tends to bring out slugs and snails. Put deterrents around your plants–crushed egg shells work well–and set out bait traps.
However, there are some garden guests you should encourage. Invite bees to visit your garden and pollinate your fruits and veggies with bee magnets like Agastache, catmint, lavender, and rudbeckia.
Spring is also an excellent time to begin preparing your lawn. If you have areas that need repair, start patching or planting new seeds now. With warmer weather and sunnier days quickly approaching, now is also a good time to consider replacing your grass or other areas of your yard with drought-tolerant plants.
We want to know what you're planting this spring! Take a photo of your garden and tag @bhhscalifornia on Instagram.
Like what you see here? Sign up for more! Our free e-newsletter informs you of listings in your community, insider real estate tips, the latest in home trends, and more.