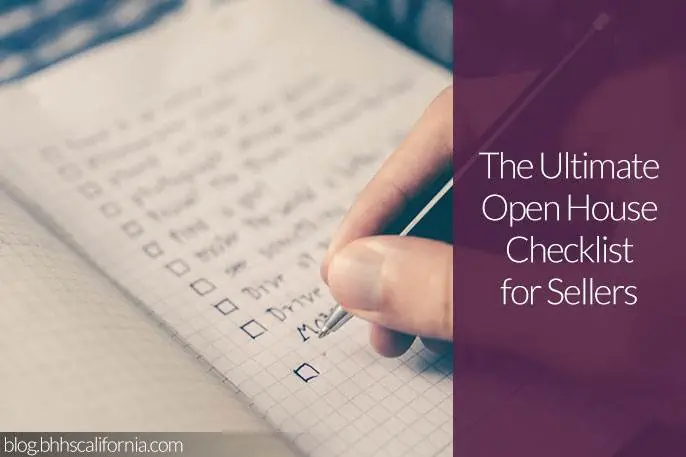 Preparing for an open house can seem daunting if you don't know where to begin, so we created a free, printable checklist to get you started. It's normal to have a lot of questions when selling your house, but this checklist outlines an all-inclusive to-do list that will ease your stress and make your home a place prospective buyers will be raving over. 
The best way to get ready to sell your house is preparing ahead of time so you're not left scrambling at the last minute to declutter and make your house look move-in ready. Last-minute showings are not ideal, but with open houses, you usually have a decent amount of time to get your space in pristine condition so that it is ready to sell, and will win over as many buyers (and receive as many offers) as possible.
Make sure your home is clean and organized
If there's one sure-fire way to turn away prospective buyers, it's to show a house full of clutter. You obviously want the house to be warm, inviting, and move-in ready, not to look like a chore list waiting to happen. If you normally keep your house in clean, good condition, you will likely be able to complete this step yourself. If you're on the messy side, it is a worthwhile idea to hire a professional cleaning service to get the job done.
Room by room, check to make sure everything is in its place, and that your children's toys are put away, a pet didn't knock something over, or you forgot to put the laundry away.
After you de-clutter, it's a no-brainer that your house needs to be clean, but don't forget to do a detailed job and get those spots that are often overlooked, like dusting off the ceiling fans, brushing cobwebs off high-vaulted ceilings, or cleaning those neglected baseboards.
Sweep pathways and patios
Remove dirt and debris from your driveway, walkways, patios, etc. Check your landscaping to make sure no trash has blown into your yard, and remove unsightly leaves or branches, and don't forget to clean out your gutters and downspouts.
Make your place look fresh and new
In order to have your place in tip-top shape by showing day, spruce up those broken or out-dated features that you've put off for too long. If your interior paint job is looking faded or dingy, a fresh coat of paint will really help spruce up the place.
Other fixes come down to the details. Make sure all the light switches work, and if not, replace the light bulbs. Make sure door hinges aren't squeaky or rusted. Make sure that nothing is broken. Re-grout kitchen and bathroom tile if need-be and replace any cocking that has receded.
Remove excess vehicles
If you have two or more cars, try to park them somewhere else during the open house. If you can't, make sure they are in the garage so that they don't diminish your home's curb appeal.
Close the garage door
Whether full or empty, your home will always look better with the garage doors closed. Give them a good scrub if dirt, dust, or scuff marks are noticeable on them.
Remove pets from the premises
You love your pets, but not everyone is a dog or cat person. Potential buyers who have allergies or a fear of your pup will be uncomfortable when seeing your pets, especially if your pets are enthusiastic about meeting new friends.
Lock up or remove valuables
If you have a safe, store anything of value that might be in plain sight or in the spaces potential buyers will look (and they'll look everywhere). Otherwise, keep them with you when you vacate your home.
Agree on a plan with your real estate agent
How will your agent access your home? Will they meet you at the house? Do they have a key? How will they let you know it's OK to return home and at what time do they expect that to be? Get all the information before you leave because once you're gone, you won't want to distract your real estate agent from selling your home.
Turn off sprinklers
Are your sprinklers on a timer? Turn them off so they don't go off while your agent is showing the property.
Mute your landline
If you have a landline phone, mute or turn down the ringer. If you have an answering machine, set it to silent.
Turn TVs off
More likely than not, the TVs in your home are leaving when you do. Turn them off so buyers are not distracted by them and pay attention to the rest of the room instead. If you have a home theater, put on a family-friendly movie and set it to mute or use an attractive screensaver.
Relax the mood
Play quiet, easy-listening music throughout the home. Add a vase of fresh flowers. Give your space a cozy, welcoming feel to help potential buyers envision themselves living in.
Use air fresheners
Automatic air fresheners work best, but anything you have will work. Although candles are nice, you don't want to leave them burning when so many people will be walking in and out, as it could be a liability.
Turn on lights
Make sure both interiors and exteriors are well-lighted. Even if it's a bright, sunny day and your home receives lots of natural light, clouds or unexpected rain can darken your home at any time, so it's better to be prepared.
Light a fire
If it's cold outside, nothing is more welcoming than a warm fireplace. Make sure you let your agent know you will be lighting it if you leave before they arrive.
Set the thermostat
If it's exceptionally hot outside, it might be tempting to crank the air conditioning, but after attendees cool off, they might become too cold and leave quicker than they would have. Instead, set the thermostat to a comfortably cool temperature and have cold, refreshing drinks available. Ask your agent to offer one to each guest upon arrival.
Bake some cookies
Not only will the aroma invite guests in, but you can also serve them to guests with their refreshing beverage. Avoid serving food or drinks that can be exceptionally messy. Stick to handheld foods like cookies and fruit, and light-colored liquids like water and lemonade.
Are you ready to sell? Find an agent today. They can give you the best tips about the best time to sell your house and what to do when it's time to move.
Like what you see here? Sign up for more! Our free e-newsletter informs you of listings in your community, insider real estate tips, the latest in home trends, and more.